Agro-climatic survey to tweak farming
Share - WeChat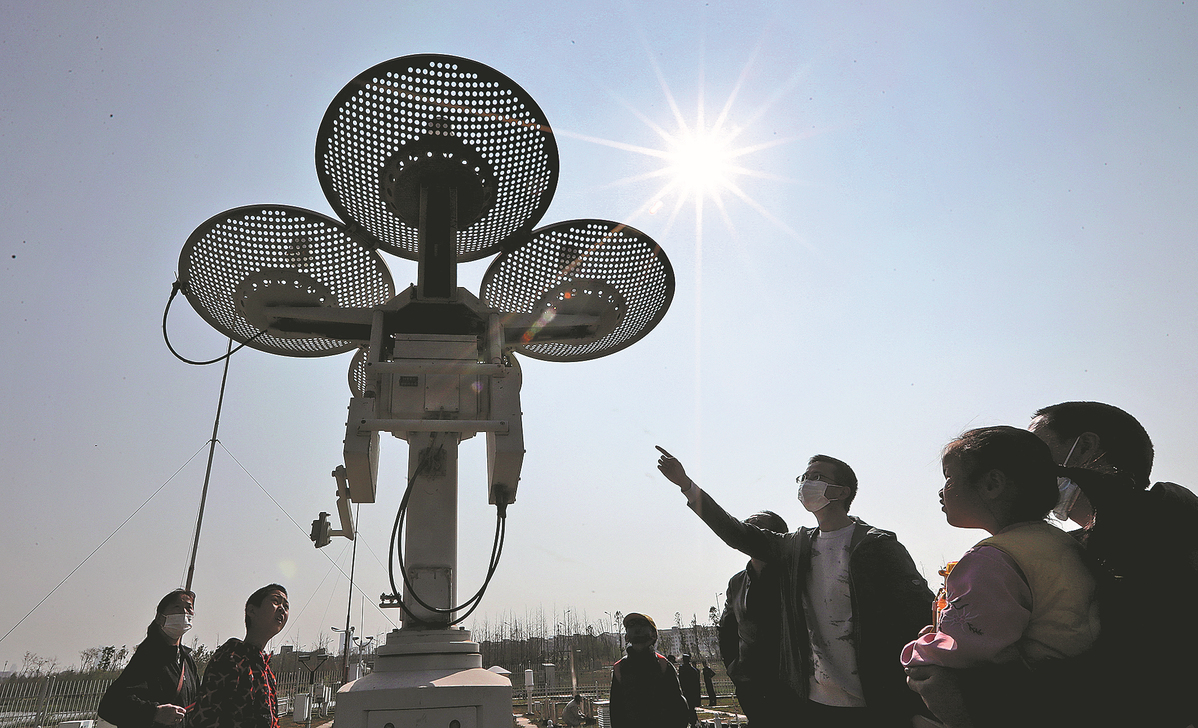 The third national agro-climatic resource survey and zoning work to create a suitable agricultural production structure and a regional layout tailored to local conditions is needed, according to experts and deputies to the National People's Congress.
China has conducted two such surveys since 1949, in 1964 and 1979.
Xue Zhilong, Party chief of Huangqitan village, Ulaanqab, Inner Mongolia autonomous region, said that after field research south of Hohhot, he was assured that a new agro-climatic resource survey and zoning is needed to help farmers decide what to plant.
Inner Mongolia is one of four provincial regions with more than 6.7 million hectares of arable land.
"I was surprised that the frost-free period in neighboring villages can differ by more than 10 days. That means while crops in one village are good, those in the other are frozen, so it is quite necessary to do the agro-climatic resource survey," said Xue, who is also a deputy to the National People's Congress.
"My village experiences a frost-free period of just 97 days at most a year. Waxy corn and sweet corn with long growth cycles cannot ripen in time some years, so we only grow crops with short growth cycles," he added.
Xue said that science can give farmers a better understanding of the climate and what crops are more suitable to cultivate, and through climate prediction, farmers can maintain production.
By way of example, Xue said that a lot of slopes in the area are suited to growing caragana, the Siberian peashrub, a windproof shrub which sheep and camels can eat.
Zhang Lei, a senior engineer at the National Meteorological Center's Ecological and Agro-meteorological office, said the survey and zoning completed four decades ago no longer meet the needs of modern agricultural production.
"China has been undergoing changes to crop layout and production due to climate change," Zhang said.
Since the period from 1951 to 1980, 30 climate zones have shifted, she said, and for example, the eastern section of the northern boundary of the warm and wet zone has shifted northward.
Annual precipitation has increased by an average of 5.1 millimeters every 10 years. The increase of water and heat has expanded the area suitable for corn and rice in Northeast China, and has also shifted orange planting areas northward, according to the China Meteorological Administration.
In February, the central government released the No 1 Central Document saying that it is necessary to start a new round of national agro-climatic resource surveying and zoning work.
Meteorological departments will assess crop growth and distribution based on satellite data collected since the 1980s to support the survey.