Realizing Hong Kong's tech hub dream
Share - WeChat The SAR is going all out to turn itself into a regional innovation-technology pivot, but industry experts say there's still a long way to go for the city to shake off its traditional reliance on finance and trade. Liu Yifan reports from Hong Kong.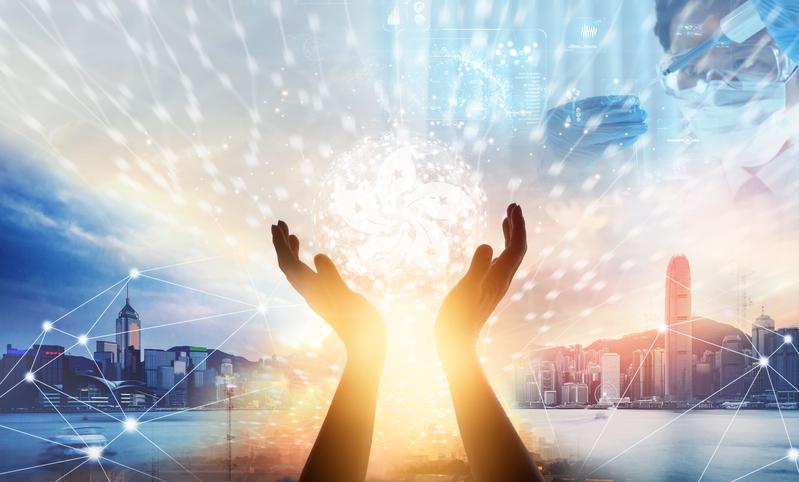 It isn't difficult to see how hard Hong Kong is working in its bid to become a global innovation and technology hub, as evidenced by Financial Secretary Paul Chan Mo-po's proposals in his 2023-24 Budget - after the city based its success and glory primarily on finance and commerce, which has resulted in a monotonous-industry structure vulnerable to external headwinds.
Chan rolled out a string of initiatives to bolster the special administrative region's I&T development, including HK$10 billion ($1.27 billion) in funding to drive life technology and artificial intelligence, as well as the establishment of a new microelectronics research and development institute.
For decades, Hong Kong has positioned itself as the front office for the Chinese mainland and prioritized financial and business services. On the heels of it came hollowed-out old-line industries. The manufacturing sector's share of the local economy plummeted from more than 30 percent in the 1970s to merely 1 percent in 2020.
In contrast, the service industry contributed more than 90 percent to the SAR's gross domestic product - which has brought prosperity to the city, but has also made it vulnerable to external factors.
According to the HKSAR government's initial estimates, the city's economy shrank 3.5 percent last year amid slowing global demand and a choppy capital market. It's the third time since 2019 that the local economy has recorded negative growth.
The SAR government has invested hundreds of billions of Hong Kong dollars in I&T-related programs and infrastructure projects in the past few years to reshape its economy. The goal is for the Asian financial hub to reindustrialize itself, develop a diversified economy, create quality jobs, improve residents' quality of life, and serve the nation's needs for technological self-reliance at the same time.
Yet, when it comes to the I&T ecosystem as a whole, it seems there's still a long way to go, although improvements have been made.
Obstacles in the path
The ratio of Hong Kong's spending on research and development in relation to the city's GDP has been rising over the past decade - from 0.74 percent in 2014 to 0.97 percent in 2021 - but the SAR still lags far behind its peers on the Chinese mainland. In the tech hub of Shenzhen, for example, the percentage of spending on R&D was 5.46 percent in 2020.
Preference for finance, law and medical science over I&T remains strong among Hong Kong's young people. In last year's Hong Kong Diploma of Secondary Education examination - the local university entrance exam - 11 students achieved the highest score of 5** in seven subjects. But none of them opted to pursue technology-related courses. Becoming doctors was their top ambition.
"The city's I&T ecosystem is still too immature for a technological transformation," says Terence Chong Tai-leung, associate professor at the Chinese University of Hong Kong's economics department.
"Hong Kong, by its nature, serves as a platform for finance and international trade. That means it hinges on the outside world to make money," he says. "We can add technological applications to other businesses, but it's almost impossible to develop I&T into an industry. We don't have the preconditions; say, sufficient land supply or giant companies."
David Chang, founding partner of MindWorks Capital - a Hong Kong-based venture capital firm that focuses on cross-border startups in the Pan-Asia market - says that "because of the high land costs in Hong Kong, capital traditionally tends to go to areas that can yield the biggest returns in the shortest time possible".
"However, I&T and, correspondingly, venture capital, have longer payback periods as success cases and positive externalities usually take longer to scale," he says.
As early-stage funders are taking an increasingly prudent investment approach amid global monetary tightening, technology startups are facing even more serious challenges.
Last year, the US Federal Reserve embarked on its swiftest monetary tightening cycle since the 1980s, raising the target range for its benchmark interest rate by more than 4 percentage points to tame soaring inflation. Other central banks have followed suit.
Tony Zhang, co-chief investment officer and deputy general manager at China Resources Capital Management, says the risk-averse atmosphere amid the interest-rate hike cycle has dealt a one-two punch to startups, with shrinking fund support and valuations.
"The long-time success story for startups to burn the cash from investors, think big, and forget to profit seems to have disappeared," says Zhang.
The dramatic reversal from near-zero interest rates led the global venture ecosystem to a sharp pullback in 2022. Global venture funding slumped 35 percent year-on-year to $415.1 billion last year, according to data from CB Insights.
Chang shares the same sentiments. From his conversations with his portfolio founders, he says many of them see "low availability for mid-to-growth-stage capital" as a key challenge ahead.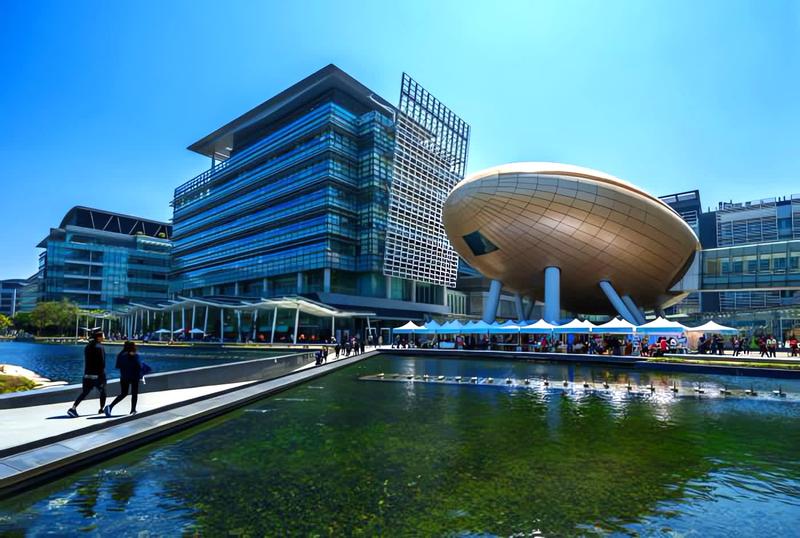 Blueprint for better development
The SAR administration, however, has provided some answers to those problems. It unveiled the Innovation and Technology Development blueprint in December, outlining its most ambitious targets for I&T development, with a raft of initiatives to boost research strengths, woo the brightest minds and scale up the fund pool for tech firms.
According to the blueprint, the city aims to take the number of startups to a record high of about 7,000 by 2030, compared with 3,985 in 2022. There would be at least 100,000 I&T practitioners by the time - more than double the 45,310 in the city in 2020.
The manufacturing sector's share of the local economy would climb from 1 percent in 2020 to 5 percent by 2030, with the industry gaining solid ground through the aid of innovative technologies.
To fulfill the goal, "we've to pool together the efforts of the government, industry, academic and research sectors to commercialize research and development results, and promote the development of the I&T industry," Chan said in his budget speech.
Benny Lo, CEO of Precision Robotics - a surgical robots developer spun from Imperial College London, which established its presence in Hong Kong in 2018 - says, "The SAR government strongly supports the tech industry and startups like us, and there's quite a lot of funding channels available."
Since its inception, Precision Robotics has been included in Hong Kong Science and Technology Parks' Venture Fund portfolio and the Elite program - a government-funded project designed to help tech startups tap the international market.
"Maybe we can say the landscape is not perfect, but I think it's quite well-established already that it could provide the needed support for tech startups to grow from a concept into a company," Lo says.
Humphrey Leung Kwong-wai, founder and chief executive of Growgreen - a Hong Kong-based startup that develops smart home-based planting systems - says that to help the city realize its vision, one priority is to divert resources to technologies or products developed by local companies and institutes, especially those that are not yet commercialized. He suggests that the government expand its use of locally developed innovative products.
Scaling up local companies' applications to become commercially viable, and forming a sustainable business is one way the government can make a startup more successful in the long term, Leung suggests. "And, ultimately, it will give birth to an industry that can have an impact on the economy."
As one of the first entrepreneurs to set up operations at the Hong Kong Science Park, Leung established Growgreen after his semiconductor company Solomon Systech was listed on the Hong Kong Stock Exchange in 2004.
According to the veteran entrepreneur, Hong Kong also needs a strong investment atmosphere for innovative technologies, buttressed by successful stories as the starting point for a "virtuous cycle".
"The money should not only come from government subsidies or financial institutions like banks. Rather, it should also flow within the industry," Leung says.
Drawing from his decades of tech entrepreneurship, he classifies investors, excluding the government, into two types - financial investors and strategic investors. The former is awfully risk-averse, with a focus on fast returns and high multiples. Conversely, strategic investors are those who look for long-term value in innovation. They tend to keep on investing in their passionate belief in technology, not necessarily just for financial return.
"Right now in the market, most are still financial investors, and they're surely very careful about using their money in the current situation," says Leung. "And what a government can do is to motivate strategic investors and create success stories for them in certain areas."
To have enough talents to serve the industry, the endeavor to boost people's interest in innovation and technology needs to be matched by the industry's attractive and sustainable prospects. In the I&T blueprint, things like promoting science education in schools have been put on the agenda, but arousing students' interest should be accompanied by measures to offer them enough meaningful jobs and promising careers, he says.
One way to achieve that is to attract large multinational tech companies to set up business in Hong Kong. Leung points to his early working experience at Motorola, saying the US mobile phone-maker's previous factory in Tianjin had played a critical role in China's manufacturing sector as it had brought the country not only technical know-how, but also abundant employment.
"The presence of big mainland and overseas companies in Hong Kong will be good. They're not going to take things away, but add to them. More than that is to make local people see the prospects, and then more people will get into this industry to make it even better."