Disabled people find growing opportunities in Zhejiang
Share - WeChat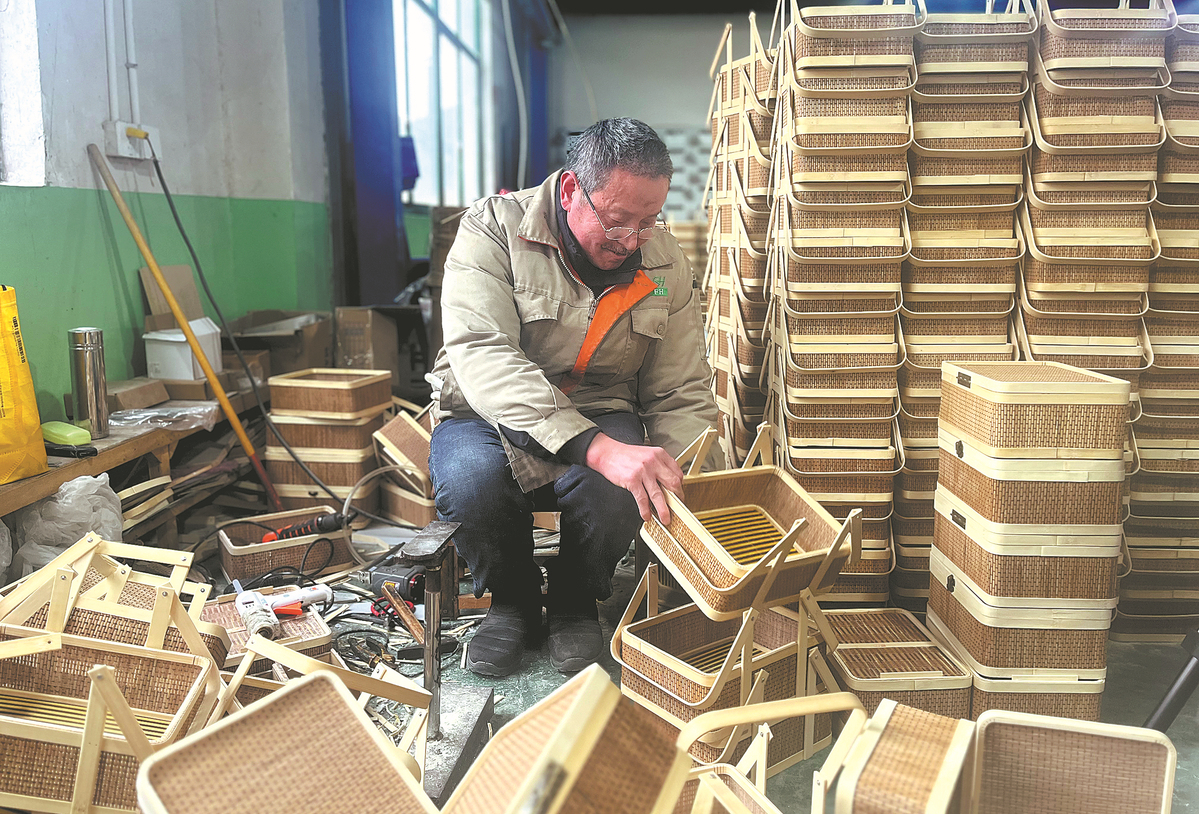 Bamboo factory helps boost income for blind, deaf and others
Disabled people in remote villages in Zhejiang province have found extra ways to earn money in recent years as the country focuses on achieving common prosperity.
For example, Yao Keyou, who is physically disabled, is responsible for the maintenance and repair of bamboo packaging at a factory in Huzhou city, and earns about 5,000 yuan ($726) per month.
Miao Yonghong, who is unable to hear or speak, earns a similar amount weaving curtains at the same factory, which is near her home.
Fifteen other disabled people like Yao and Miao work at the 50,000-square-meter factory. They have jobs thanks to an entrepreneur who set up a business providing work for people with disabilities in Zhejiang and neighboring Anhui province. As a result the incomes of 42 families have increased and they are now living better lives.
With an annual output value of 120 million yuan, the Fenghui Bamboo and Wood Products Company was founded in 2005 by Liang Ruirong, who himself has a physical disability.
Located in his hometown of Meixi township, in Huzhou's Anji county, the company makes a variety of bamboo products, from daily household necessities and woven items to bamboo utensils, as well as bamboo fiber products and building materials.
Many left-behind residents and people with disabilities in rural areas previously lived alone and had little-to-no chance of securing a stable job due to their physical condition or age, according to Liang.