Advance of science underscored
Share - WeChat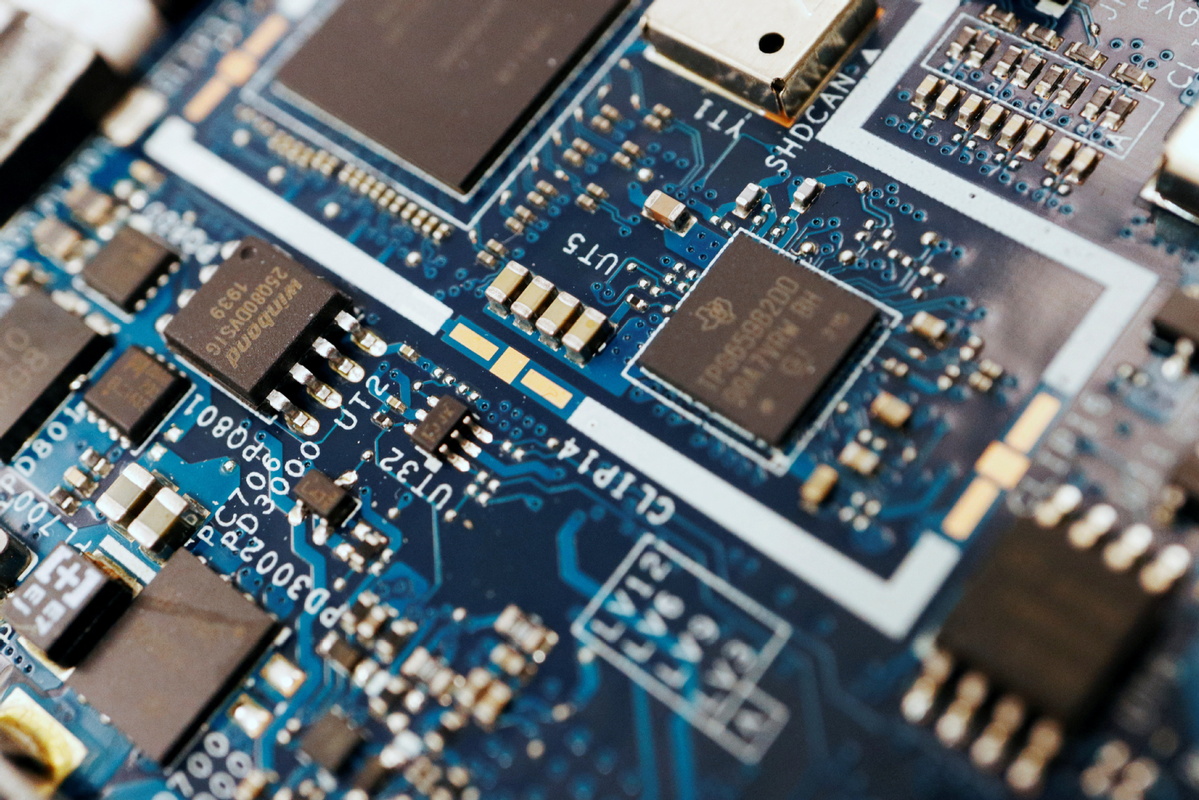 Advisers emphasize nation's need to increase technological breakthroughs
China's future breakthroughs in much-needed technological advances such as high-end semiconductors and chips will be underpinned by its inputs into research in basic science, according to science and technology experts among members of the 14th National Committee of the Chinese People's Political Consultative Conference.
Last month, Xi Jinping, general secretary of the Communist Party of China Central Committee, stressed the need to effectively strengthen basic research and strengthen the foundation of self-reliance and self-improvement in science and technology at the third group study session of the Political Bureau of the CPC Central Committee.
Amid lasting United States' sanctions and coercion in semiconductor sectors against China, many Chinese officials, experts and researchers have urged for speeding up the country's technological advances to end the country's shortage of high-end lithography machines — the indispensable machinery for producing cutting-edge computer chips.
"Basic research is a driving force pushing forward human civilization and it is the origin of innovation in science and technology," said Wang Rufang, head of the research office of the Central Committee of Jiusan Society and a member of the Standing Committee of the Central Committee of Jiusan Society.
"The more we care about innovation, the more we should dedicate to basic research. This has been proven by the world's research progress in quantum physics and DNA at the start of the 20th century," he said.
Wang noted that in order to pave the way for breakthroughs in developing 193-nanometer chips, leading US companies including Intel, Motorola and major labs joined forces to set up an alliance that provided funding and organized hundreds of scientists for feasibility research.
"Then lithography machine giant ASML in the Netherlands succeeded in converting research and studies into products. So we can see that behind the breakthrough of developing the lithography machine is the major breakthrough in basic science research and specific areas such as mechanics, optics, electronics, automation and software," he added.
Wang Guilin, deputy director of the Guangdong Provincial Committee of Jiusan Society and director of Guangzhou Science and Technology Bureau, noted that Xi said high-quality development is the primary task of building a modern socialist country in an all-around way, when delivering the report of the 20th National Congress of the Communist Party of China last year.
"High-quality development should be supported and led by science and technology," he said.
As a developing country, to achieve its economic takeoff over the more than 40 years of its reform and opening-up the nation has adopted a typical path — achieving breakthroughs at three levels one after another: In production, technologies and science, he noted.
By taking this path, China has grown to be a major player in manufacturing in the world, but this path is not enough to help the country become a major pioneering country in manufacturing "because its basic science, which lags behind the existing pioneering countries, constitutes the bottleneck for achieving this major breakthrough", he said.
"To deal with this bottleneck, achieve high-quality development and become a real pioneering country in manufacturing, China has to take a reverse path: Effectively develop its scientific research, then give a push to its technology research and development, and then its high-end production sections," he added.
Zhang Fulin, a member of the Standing Committee of the Central Committee of Jiusan Society and director of the Political Participation Department of the Jiusan Society's Central Committee, said that China, as a responsible major country, will surely reinforce basic science research to contribute Chinese wisdom for resolving the shared challenges and problems facing humanity.