Economic rebound prompts investment, new goals for foreign multinationals
Share - WeChat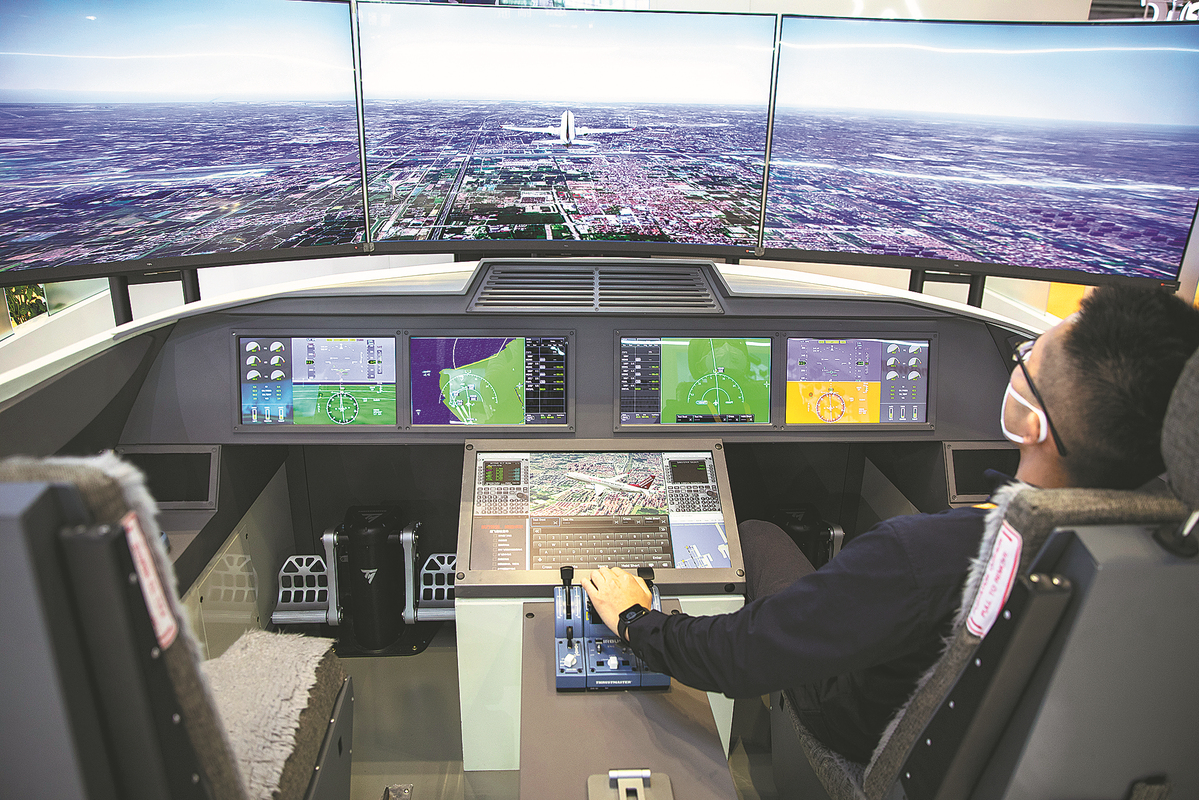 Expanding footprints
Meanwhile, Denmark's Lego Group is so sanguine about China's prospects that it is expanding its footprint in the country significantly this year.
"We expect to open another 80 new retail stores in China this year. Currently, more than 40 percent of our stores are located in third-tier-and-below cities, which have huge potential for growth," said Paul Huang, general manager of Lego China.
Rising sales in China are driven by the 200 million-plus people in the country ages 0 to 14, by economic growth and by the rising purchasing power of the growing middle-income group, Huang added.
That optimism is also shared by Zhou Tao, president of Royal DSM China, a nutrition and bioscience company based in the Netherlands. Zhou was thrilled to see that the Government Work Report emphasized the importance of boosting market confidence, with significant measures in place to ensure economic growth.
"We expect to roll out a series of health enabler and sustainability initiatives with joint collaborations with local partners in China this year to contribute to the Healthy China 2030 strategy," Zhou said.
Positive signs
Enthusiasm has also been boosted by the fact that domestic consumption is expected to be the main driving force behind China's steady growth this year.
Wu Chaoming, deputy director of the Chasing International Economic Institute, said China's retail sales are likely to grow by between 7 and 11 percent this year, given the optimized COVID-19 containment measures, the rebound in economic activity, the release of household savings and a low comparison base.
As the world's second-largest consumer market, China boasts a middle-income group in excess of 400 million people, with retail sales totaling 43.97 trillion yuan last year, data from the National Bureau of Statistics show.
China's pledge to accelerate the modernization of its industrial system is also encouraging foreign companies to double down on the world's largest manufacturing powerhouse, despite the US government's attempts to decouple in key supply chains.
Jason Juang, managing director of HP Greater China, said: "HP has been in China for 40 years. We were the first US-based company to establish a high-tech joint venture here. Looking forward, China's growing market, rapid technological development and advancing industry are paving the way for long-term sustainable growth."
Some media reports claim that Dell, HP's US peer, is moving its supply chain out of China, but HP said it has no such plans.
"China is a very important part of our supply chain, and it will continue to be for the foreseeable future. We will continue to increase investment in China and deepen cooperation with local partners," Juang said.
Speaking on the sidelines of the two sessions, Jin Zhuanglong, minister of industry and information technology, the country's top industry regulator, said that though challenges exist, China has confidence in the steady recovery of its huge industrial economy.
He added that China will make more efforts to speed up the transformation of traditional industries — which play a vital role in building a modern industrial system — and move the manufacturing sector toward higher-end, smarter and greener production.
Rajat Agarwal, president of Henkel Greater China, said, "China's focus on sustainable growth and industrial modernization presents opportunities for multinational companies like Henkel to foster innovation and sustainability."
According to Agarwal, the German company's new inspiration center is under construction in Shanghai with an investment of 500 million yuan. When completed, it will be the second-largest Henkel facility of its kind in the world.
The new center, coupled with its first application engineering center in South China, which opened last year, will further enable the company to accelerate the speed and depth of its innovations in China for China, he added.