Economic rebound prompts investment, new goals for foreign multinationals
Share - WeChat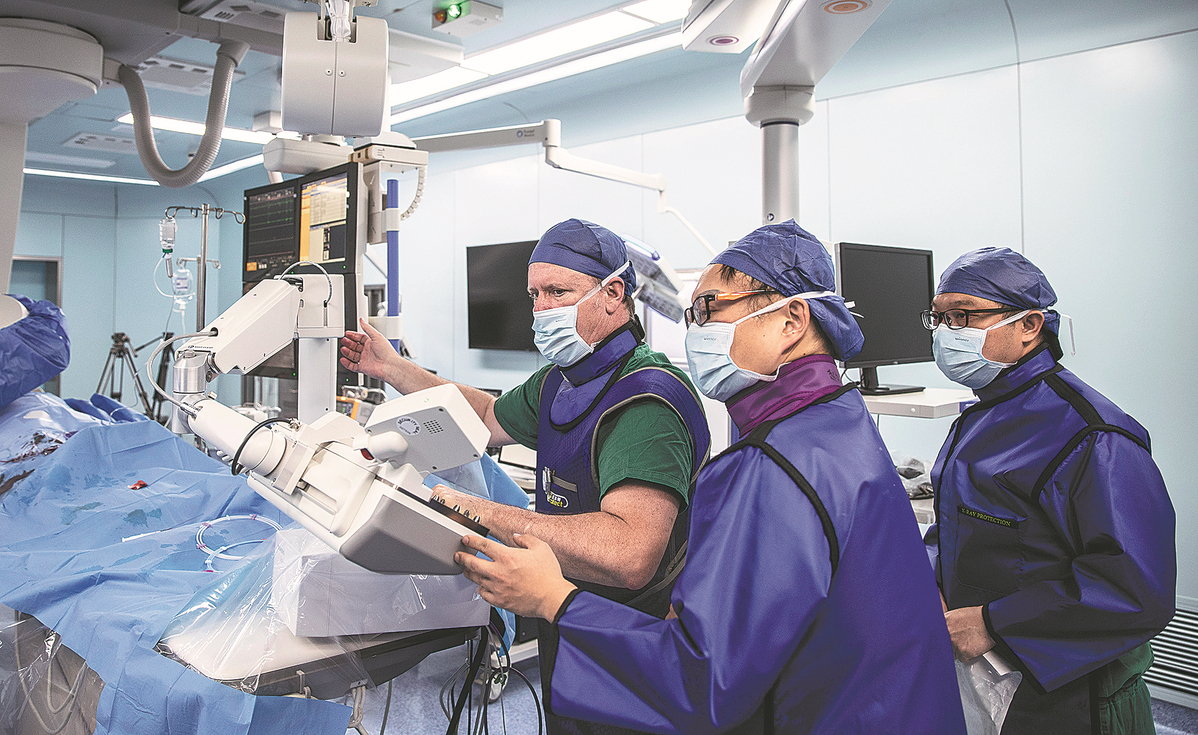 Post-COVID growth
The strong commitment to the Chinese market follows the country's emphasis on post-COVID-19 economic recovery, with a GDP growth target set at about 5 percent for this year. According to the Government Work Report, submitted to the National People's Congress for deliberation earlier this month, China will focus on intensified and more targeted macroeconomic policies to promote stable growth.
Economists at Morgan Stanley have even forecast that China's economy is expected to grow by 5.7 percent this year, accounting for about 40 percent of global economic growth.
Hou Yang, chairman and CEO of Microsoft Greater China, said multinationals are joining policymakers in hoping that measures announced at the two sessions will effectively reboot China's economic development dynamics, both internal and external.
"At the highest level, Microsoft believes that the digital economy will regain traction in China, start to accelerate again and become a primary force driving the country's development," Hou said.
He added that the company has unveiled a number of cutting-edge initiatives and plans to recruit more talent to accelerate the development of its local ecosystem partners and better surf the country's digital transformation wave, especially in the manufacturing, healthcare, automotive and retail sectors.
"With the recent policy direction, as well as the enduring resilience and vitality of China's economy, multinational companies are once again evaluating opportunities to invest in and start businesses in the country," Hou said.
That sentiment is in line with the latest data. Foreign direct investment in actual use hit more than 1.23 trillion yuan ($176 billion) last year, a rise of 6.3 percent from 2021.
Wei Jianguo, a former vice-minister of commerce and vice-chairman of the China Center for International Economic Exchanges, said that despite subdued global FDI sentiment, China will become more attractive to foreign companies this year thanks to its wider opening-up and the anticipated rebound in economic activity.
Wei predicted that FDI is likely to see double-digit growth to reach $220 billion to $230 billion this year, probably surpassing the United States as the latter faces economic slowdown and perhaps even recession. According to the United Nations Conference on Trade and Development, China was the second-largest recipient of FDI in 2021, behind the US.
The Government Work Report prioritized the recovery and expansion of consumption, so foreign companies in the fields of cosmetics, toys and food are also eager to better tap into China's rebound.
Fabrice Megarbane, president of L'Oreal North Asia Zone and CEO of L'Oreal China, said: "Overall, I am optimistic, confident and ambitious in the short and longer terms about China. The country's reopening is one of the patches of blue sky, while L'Oreal is preparing for the beauty market rebound."
He added that consumer traffic and purchases have shown positive signs since the start of last month, so he expects a progressive rebound from the second quarter and to see consumer enthusiasm bounce back in all categories. "China is the new investment landmark. We will invest in China continuously in the future and empower the open (local) innovation ecosystem," Megarbane said.