23 vice-chairpersons elected for 14th CPPCC National Committee
Share - WeChat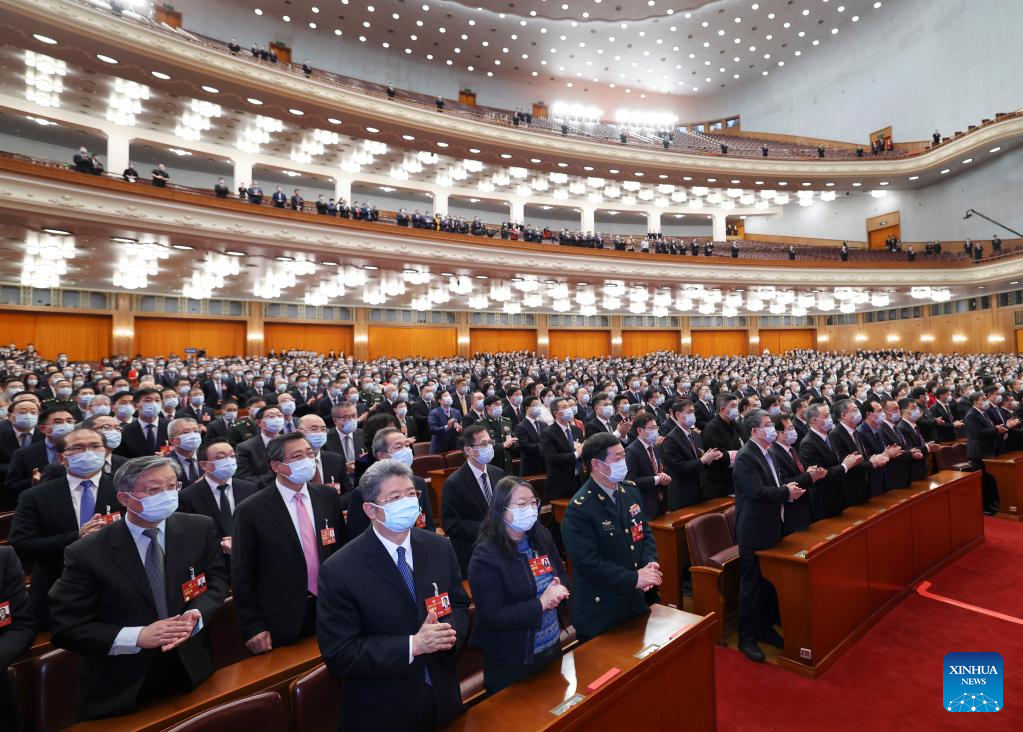 BEIJING -- A total of 23 people were elected vice-chairpersons of the 14th National Committee of the Chinese People's Political Consultative Conference, the country's top political advisory body, on Friday.
They are Shi Taifeng, Hu Chunhua, Shen Yueyue, Wang Yong, Zhou Qiang, Pagbalha Geleg Namgyai, Ho Hau Wah, Leung Chun-ying, Bater, Su Hui, Shao Hong, Gao Yunlong, Chen Wu, Mu Hong, Xian Hui, Wang Dongfeng, Jiang Xinzhi, Jiang Zuojun, He Baoxiang, Wang Guangqian, Qin Boyong, Zhu Yongxin and Yang Zhen.
Wang Dongfeng was elected secretary-general of the 14th CPPCC National Committee.