Delegate sees new media as vital to Xinjiang
Share - WeChat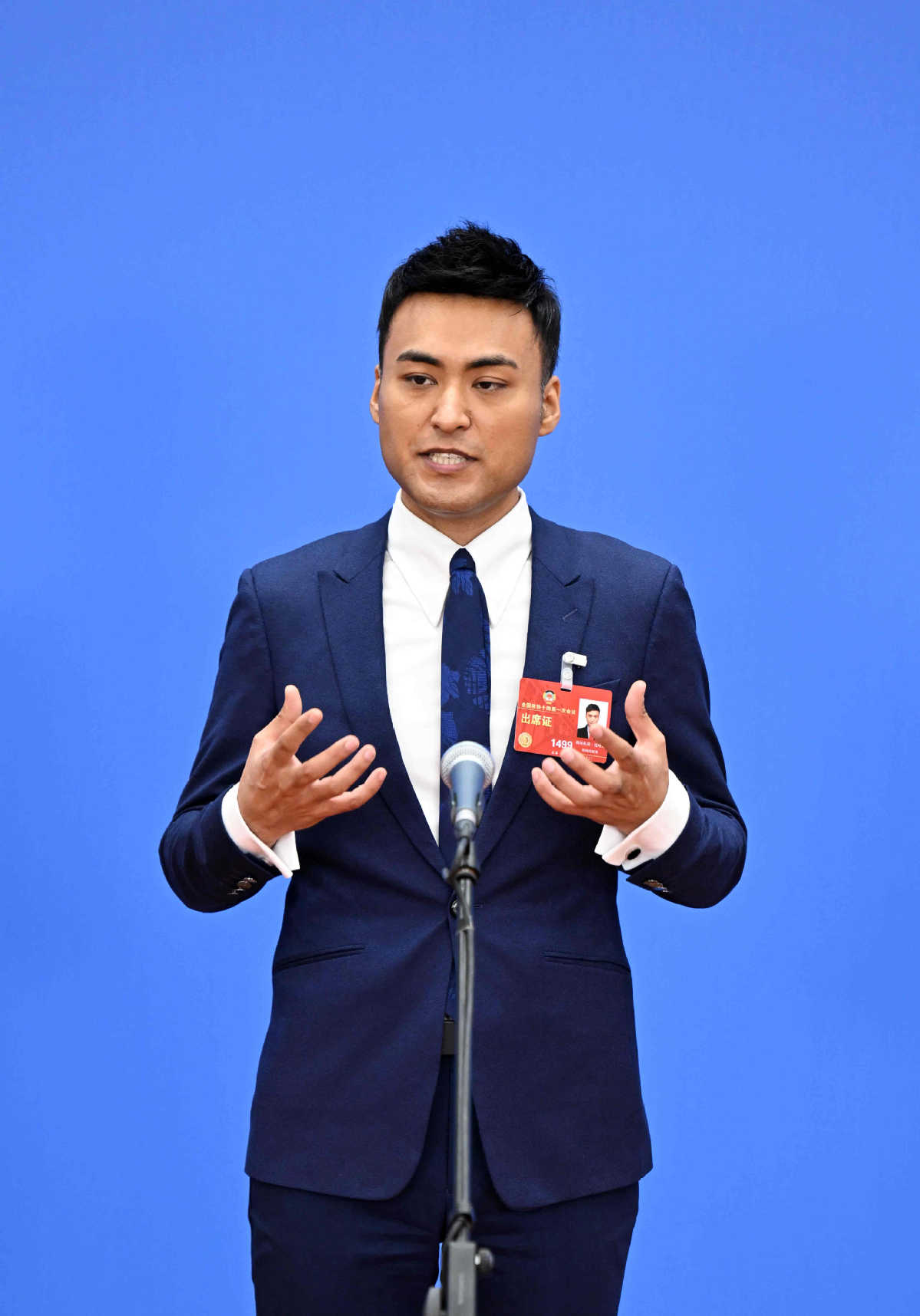 Hanzat Tohti, a member of China's top advisory body, has suggested that a new media center be created in the Xinjiang Uygur autonomous region, to encourage young people to tell China's story through short videos.
The 39-year-old, who comes from Urumqi, is currently a member of the 14th National Committee of the Chinese People's Political Consultative Conference and the vice-chairman of the New Social Stratum Association in the Xinjiang Uygur autonomous region.
He became interested in making videos when he was 12 and said that he liked filming his friends fooling around when they were teenagers, as well as filming Xinjiang's cuisine and scenery and stories about relations between the region's different ethnic groups.
In 2009, he started work at the advertising and new media department at Xinjiang's television station but dreamed of starting his own business, and eventually set up an e-commerce company in 2014.
He never lost his interest in making videos and put together a production team that same year. His first short web play, titled Ripe Pomegranate, made its debut in 2016.
"I think that ethnic groups are like pomegranate seeds, holding tightly to each other. I've been in close contact with a variety of ethnic groups and I believe it's good for us to get to know each other. I want to contribute to national unity," the Uygur member said.
The serial short web play, starring actors from Xinjiang, uses humor to tell the life stories of young people in the region. It has run for seven seasons so far.
Hanzat Tohti said that his videos have entertained people across China and even abroad, "Many of my followers comment that they love the region and hope to come for a visit."
In addition to humorous plays, he also produces videos and films with social meaning.
For example, the team produced a short play based on Tianjin's efforts to help poverty alleviation in Xinjiang last year, which illustrated touching moments and the huge changes the region has experienced as a result.
Hanzat Tohti said that he has benefited from the national policy on Internet Plus, and that his transformation from e-commerce to a video producer is thanks to the flourishing of culture in Xinjiang.
In a recent interview with Beijing Weekly, he said that Xinjiang has advantages in developing new media and that he hopes a new media center will be set up to attract more young people to the region to produce video content.
"People in Xinjiang enjoy singing, dancing and performing. The emergence and development of short-video platforms give ethnic groups the opportunity to show who they are, and maybe become internet celebrities with millions of followers in the process," he told Beijing Weekly.
Hanzat Tohti added that the region's scenery and cuisine are sources of inspiration and tranquility. "People can experience the different cultures and lifestyles of Xinjiang's ethnic groups, which makes productions more inclusive."
However, he said that the region still faces some shortcomings in terms of new media, technology, finance and the shortage of talented individuals to help develop new media.
His hope is that a new media center will encourage big internet companies to open offices in the region, which will help professionalize video making, livestreaming and e-commerce.
As new media development creates opportunities, he hopes that more young people will get involved to create good, positive content. "With spring on its way, I invite you to come to Xinjiang. You can make friends and record your experiences," he told a press meeting in Beijing on Tuesday.