Legal steps to back green goals
Share - WeChat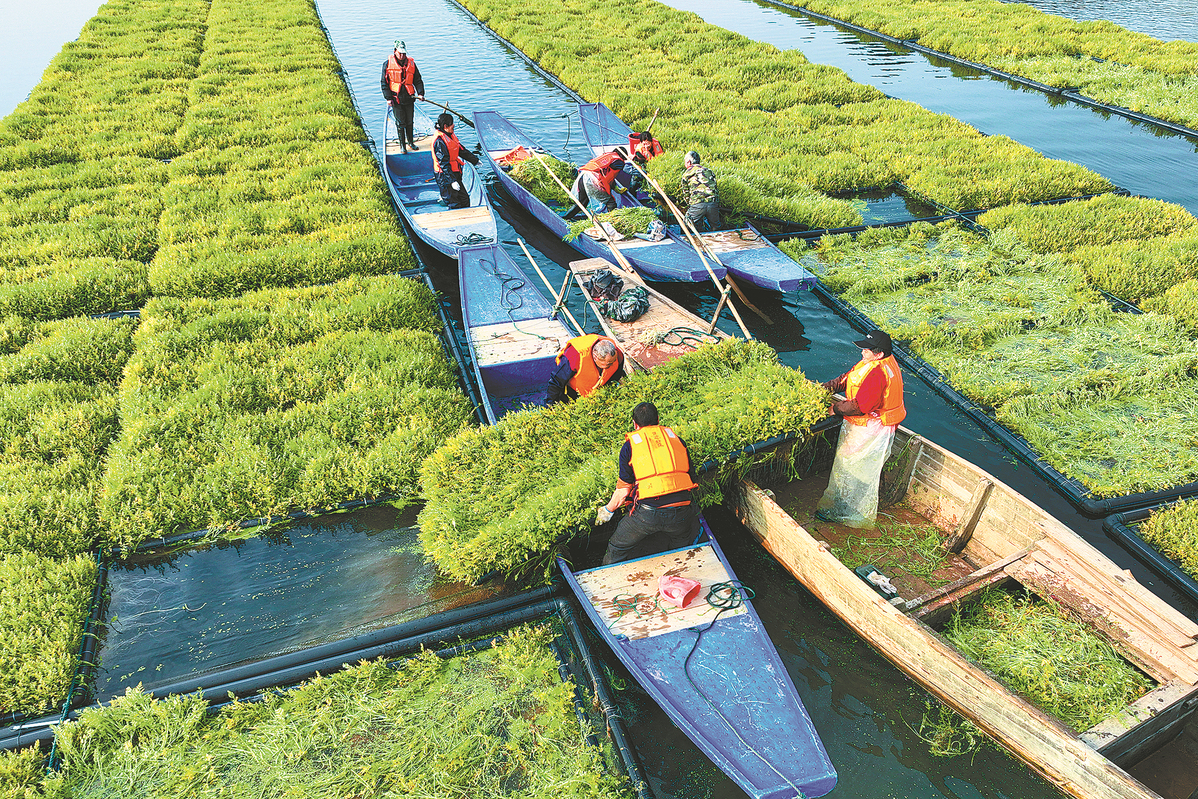 Judiciary to further strengthen protection of environment, serve national strategy
China will step up judicial protection to provide stronger legal support for maintaining harmony between people and nature, a senior official from the country's top court said.
"Courts nationwide will continue to ensure the strictest rule of law in environmental protection and ecological conservation in order to firmly safeguard ecological security in the new era," Yang Linping, vice-president of the Supreme People's Court told China Daily in an exclusive interview on the sidelines of the ongoing annual two sessions in Beijing.
She said that greater efforts will be made to serve the national strategy for regional and river basin development, accelerate the implementation of major projects for ecological conservation and promote the construction of nature reserves with national parks as the focus.
Yang highlighted the significance of improving judicial rules to handle new types of environmental cases, including those concerning emissions trading and green finance. Courts at all levels will severely punish criminals who privately discharge wastewater or engage in cross-regional dumping of hazardous material.
She added that legal protection for biodiversity and low-carbon growth will also be intensified to help achieve the country's goals of peaking carbon emissions before 2030 and achieving carbon neutrality before 2060 as more measures are taken to respond to climate change.
The steps have been taken to implement the requirements of pursuing green development and promoting harmony between humanity and nature, which were stressed in the report to the 20th National Congress of the Communist Party of China in October, she said.
Data from the top court showed that more than 1.29 million cases relating to the environment and ecology were concluded from 2018 to 2022. Of those, 167,000 were environmental offenses, 79,000 more than the previous five-year period.
New environmental and resource-related crimes have also been seen in China in recent years, with the methods becoming more diverse. For example, illegal mining crimes have become more organized and the illegal wildlife trade has moved online, Yang said.
To efficiently address the new cases, the top court has issued nine judicial interpretations since 2018, Yang said. Some of the interpretations on ban orders and punitive damages played a big role in stopping pollution in a timely way and reducing damage to the environment.
Over the past five years the top court has also been involved in several major items of legislation, such as the Yangtze River Protection Law and the Yellow River Protection Law, to help the country uphold green development and optimize compensation for environmental damage, she added.
Professionalism in handling environmental cases has also been improved in the past five years, thanks to education efforts and building trial teams.
So far, China has provided 2,426 specialized teams to handle environmental cases, who have been encouraged to explore cross-regional jurisdiction over ecosystems such as river basins, forests, wetlands and national parks to boost integrated environmental protection.