Pioneer researcher in radar tech passes away at 84
Share - WeChat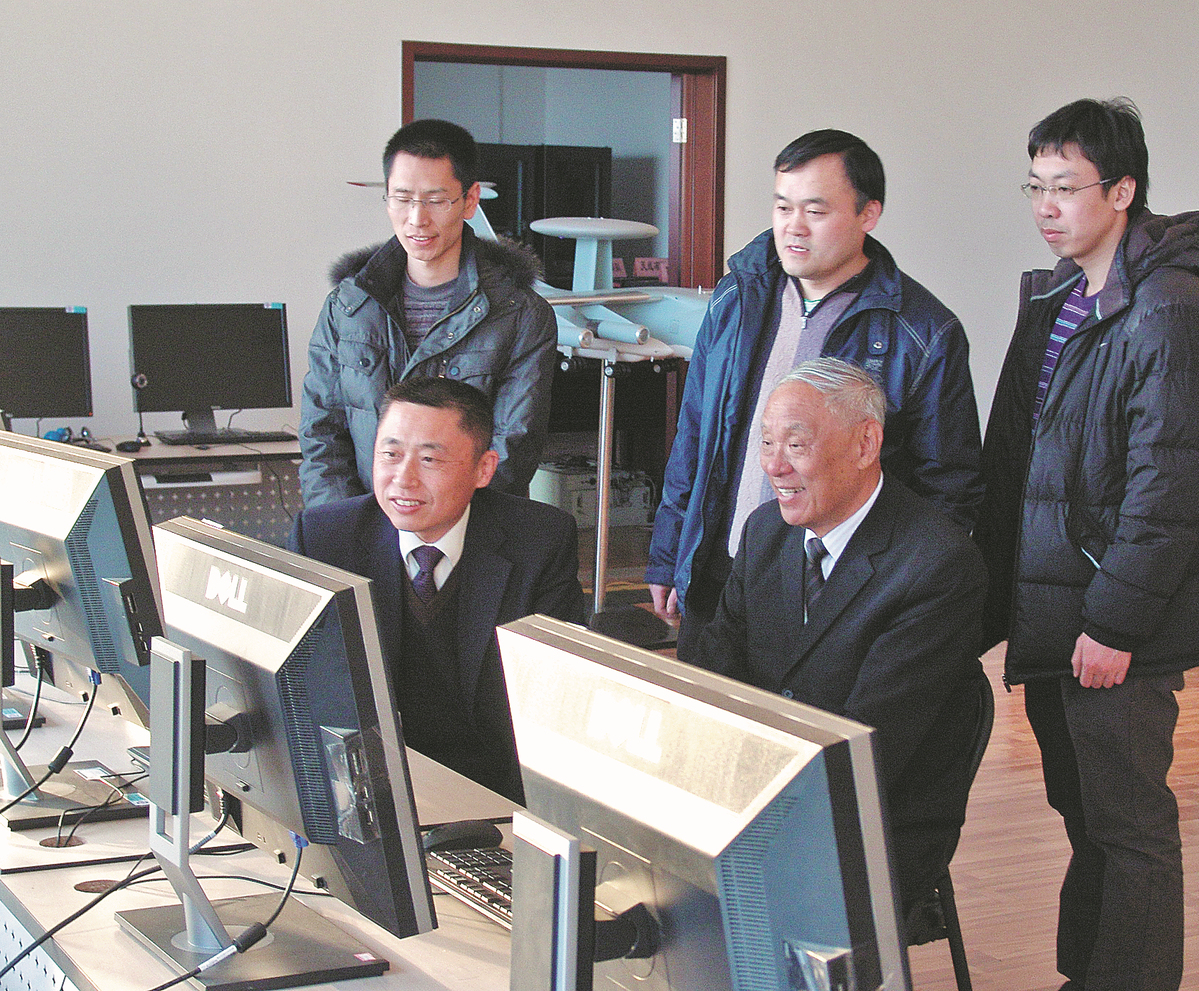 China's most renowned radar researcher, Wang Xiaomo, father of the country's early-warning aircraft and a winner of the nation's top science and technology award, died of an illness on Monday afternoon at a hospital in Beijing. He was 84.
Wang's passing was announced by China Electronics Technology Group, commonly known as CETC, a major State-owned defense contractor where the researcher spent his entire career.
Born in Shanghai in November 1938, Wang graduated from Beijing Institute of Technology's Radio Engineering Department in 1961 with a bachelor's degree in radar technology and then joined Nanjing Research Institute of Electronics Technology in Jiangsu province, now part of China Electronics Technology Group, to start his career as a military radar designer.
In 1969, Wang and hundreds of his colleagues at the Nanjing institute were ordered to move to a remote underdeveloped city named Duyun in Guizhou province to help develop the East China Research Institute of Electronic Engineering, which was later relocated to Hefei in Anhui province and now is also a CETC subsidiary.
At the new workplace, he led the design work on China's first three-dimensional radar, which extensively improved the nation's air-defense capability.
The radar system won the researcher his first National Science and Technology Advancement Award in 1985, the same year he was named director of the East China Research Institute of Electronic Engineering.
In 1992, he was appointed head of the military products bureau under the then China Electronics Industry Corp, the predecessor of CETC.
One year later, Wang became deputy president of the China Academy of Electronics and Information Technology.
He was elected a member of the Chinese Academy of Engineering in 1995 and won his second National Science and Technology Advancement Award the same year for his role in the design work of an advanced low-altitude surveillance radar.
From the mid-1990s to the early 2000s, Wang focused on the research and development of China's first domestic early-warning aircraft system which was later known as the KJ-2000.
In the early 2000s, he was appointed chief designer of the ZDK03, the first Chinese early-warning aircraft specifically developed for export.
In 2010, he received his third National Science and Technology Advancement Award for his work on the KJ-2000 project.
In 2013, Wang was given the State Scientific and Technological Award, the highest honor for Chinese science and technology workers.
The researcher was a national lawmaker from 2003 to 2013.