Two sessions reflect nation's people-centric democracy
Share - WeChat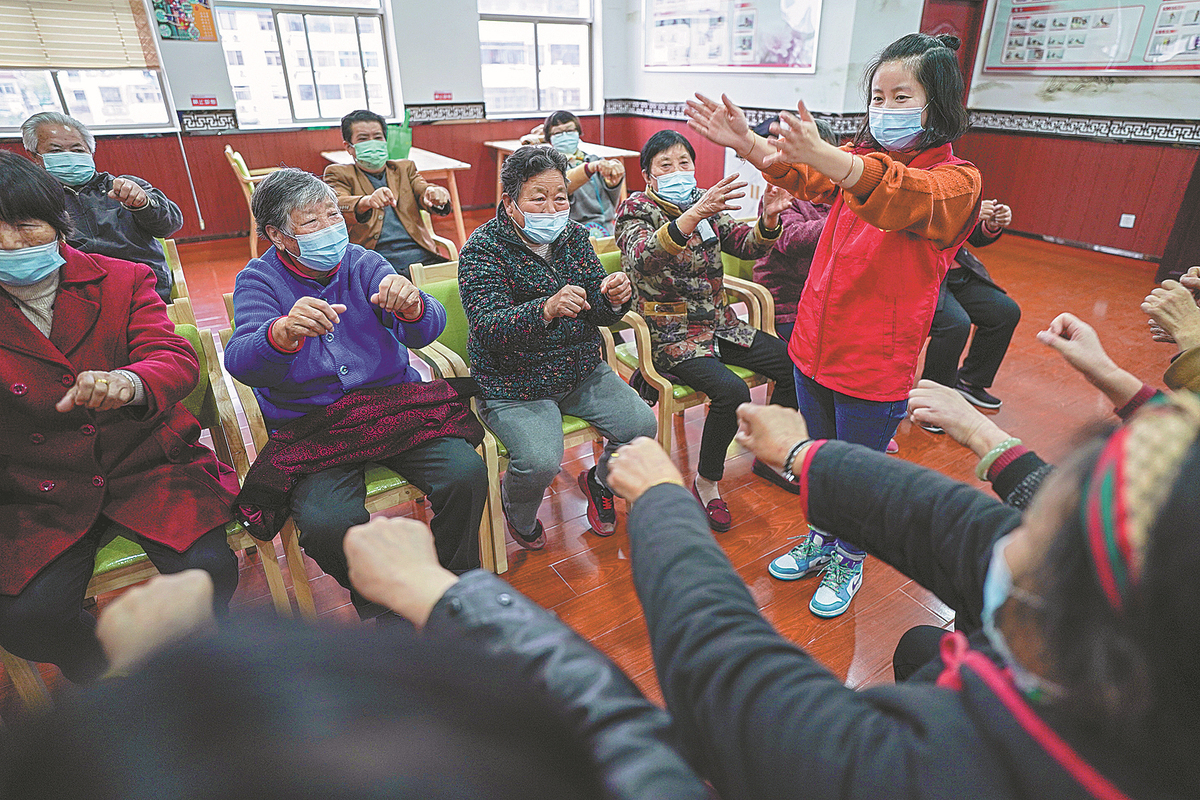 Video: An in-depth look at the 8 non-CPC parties at China's two sessions
Before delving into the ongoing two sessions — the annual meetings of China's top legislative and political advisory bodies — let's try to comprehend the dynamics, structure and driving principles of the Chinese political and governance model, whose many characteristics make it distinctive.
The model is inclusive in nature and people-centric. To ensure inclusivity, decisions are made by engaging people from all walks of society. The process involves the Communist Party of China, other political parties, experts, businesspeople and influencers.
It is pertinent to mention that China has eight legally recognized political parties in addition to the CPC.They are the Revolutionary Committee of the Chinese Kuomintang, China Democratic League, China Democratic National Construction Association, China Association for Promoting Democracy, Chinese Peasants' and Workers' Democratic Party, China Zhi Gong Dang, Jiu San Society and Taiwan Democratic Self-Government League.
Members of these political parties serve in ministries, have seats on the Standing Committee of the National People's Congress and in the National People's Congress, China's top legislature, and on the National Committee of the Chinese People's Political Consultative Conference, the country's top political advisory body. Thus, they play a significant role in joint decision-making and implementation and contribute to the governance of the country.
China practices inclusive, law-based governance and whole-process people's democracy. As President Xi Jinping has said, "If the people are awakened only for voting but enter a dormant period soon after, if they are given a song and dance during campaigning but have no say after the election, or if they are favored during canvassing but are left out in the cold after the election, such a democracy is not a true democracy."
Inclusiveness requires continuity of consultation among stakeholders, that is, the CPC, government, people, business and youth, among others. They must be consulted continuously, not only at election time. It is entirely the opposite of Western liberal democracy, in which politicians consult people during election campaigns and ask people to wait until the next election if they are not happy with the government.
Furthermore, the process of decision-making is rigorous and based on a scientific approach. For example, the process starts by analyzing the previous year's data to comprehend the status of implementation and deduce lessons from implementation. Thus, China has given birth to a new model of democracy and governance with whole-process people's democracy.
This democracy of China is based on the people's will, quality governance, equal participation, equal opportunities to grow and move up the ladder of leadership, inclusiveness in decision-making and implementation, and a strong mechanism for oversight and accountability. It does not discriminate on the basis of religion, gender or class. It ensures delivery of services and livelihood opportunities to every citizen on an equal basis. Thus, it curbs division in society and paves the way for peaceful coexistence and liberty.
Activities of the two sessions will include deliberations on the Government Work Report, which was delivered on Sunday by Premier Li Keqiang, and on how to improve the nation's economic and development outlook.
China is also expected to put forth sustainable and stable growth policies and a framework to expedite the process of comprehensive reform and opening-up.
Finally, bills and measures are expected to be introduced to perfect the nation's rule of law and practices of whole-process people's democracy. This indicates that China is confident in its model of democracy and ready to contribute more to civilizational progress.
It is also expected that China will provide the world with more opportunities for growth and contribute more to peace and better global governance.
The author, a political economist, is CEO of the Asian Institute of Eco-civilization Research and Development in Pakistan and author of Understanding China for Future Cooperation.