Cardiac disease likely cause of panda death
Share - WeChat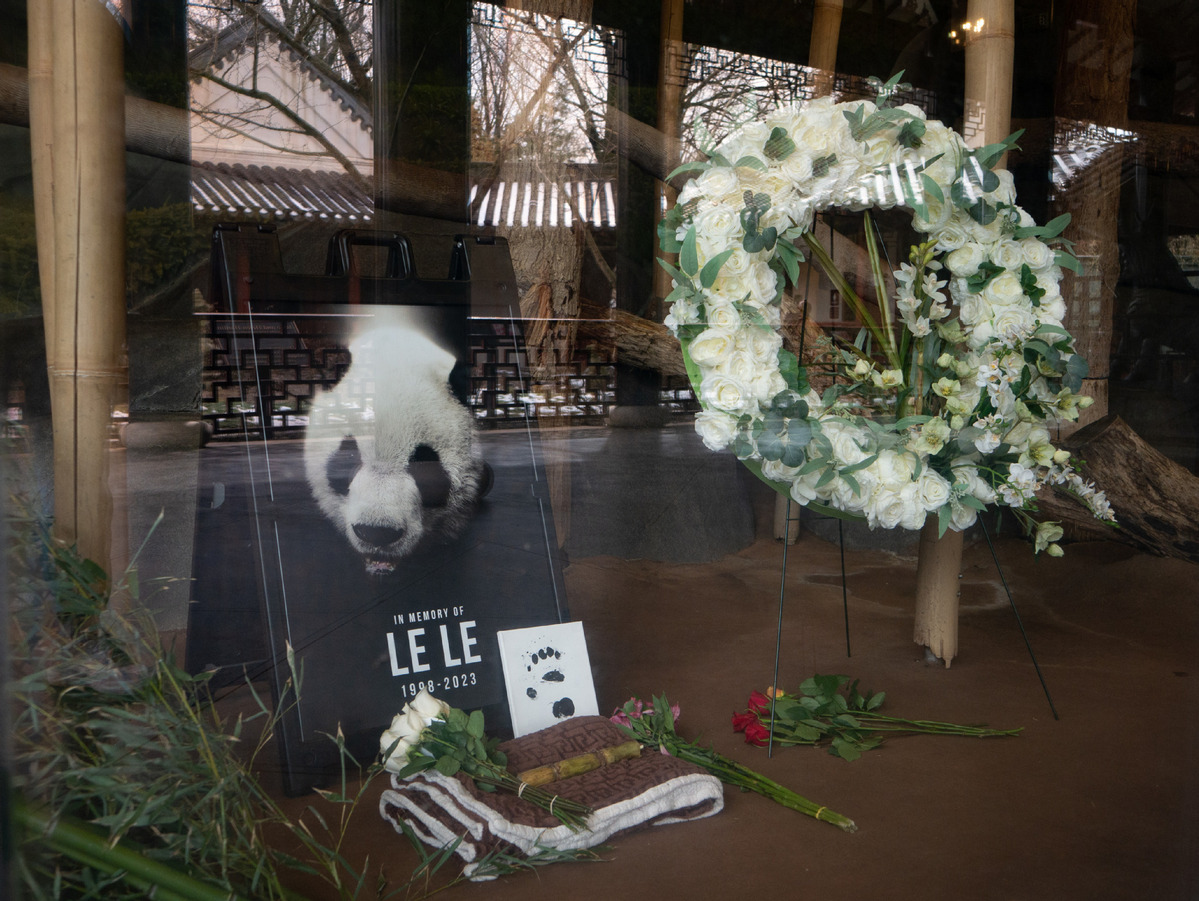 Le Le, the giant panda that died early this month at Memphis Zoo, may have succumbed to cardiac disease, according to an autopsy by zoologists from China and the United States.
After discovering a cardiac lesion, the experts' preliminary judgment was that this was the cause of the death of the 25-year-old male panda, according to a media release from the Chinese Association of Zoological Gardens on Sunday.
"But that judgment still needs to be confirmed through pathological examinations," it said.
The autopsy was conducted following the arrival of a Chinese team at the zoo recently. Experts from both countries ruled out a number of common conditions, including an intestinal twist, a rupture of the aorta or a ruptured pyogenic liver abscess.
Le Le died in his sleep on Feb 3 before he could be returned to China, according to the zoo.
"Over the last 20 years Le Le has delighted millions of visitors, served as an exemplary ambassador for his species and remains a shining symbol of conservation partnership with the People's Republic of China," it said in a statement on Feb 3.
Le Le arrived in Memphis accompanied by a female giant panda, Ya Ya, in 2003. Last December, the zoo said that the famous duo would make the journey back to China within the next few months, as the current loan agreement with the Chinese Association of Zoological Gardens was coming to an end.
The Chinese team also examined Ya Ya, and checked her medical and monthly health reports, according to the Chinese association.
Despite hair loss resulting from a skin disease, the female panda was found to have a good appetite and was maintaining a stable weight, it said, adding that no abnormalities were observed in its feces.
Aside from holding a discussion with Memphis Zoo about Ya Ya's skin condition, the group gave advice on how to feed and nurse the female giant panda.
"China and the US are coordinating the handling of procedures so that Ya Ya can be returned to China as soon as possible," it noted.
China has completed all necessary preparations to receive the female panda. Import and quarantine permits have been issued and the quarantine location has been determined.
Two other zoos in the US — the Smithsonian National Zoo in Washington DC and Zoo Atlanta in Georgia — are also home to giant pandas.