Tibetan New Year marked with joy and hope
Share - WeChat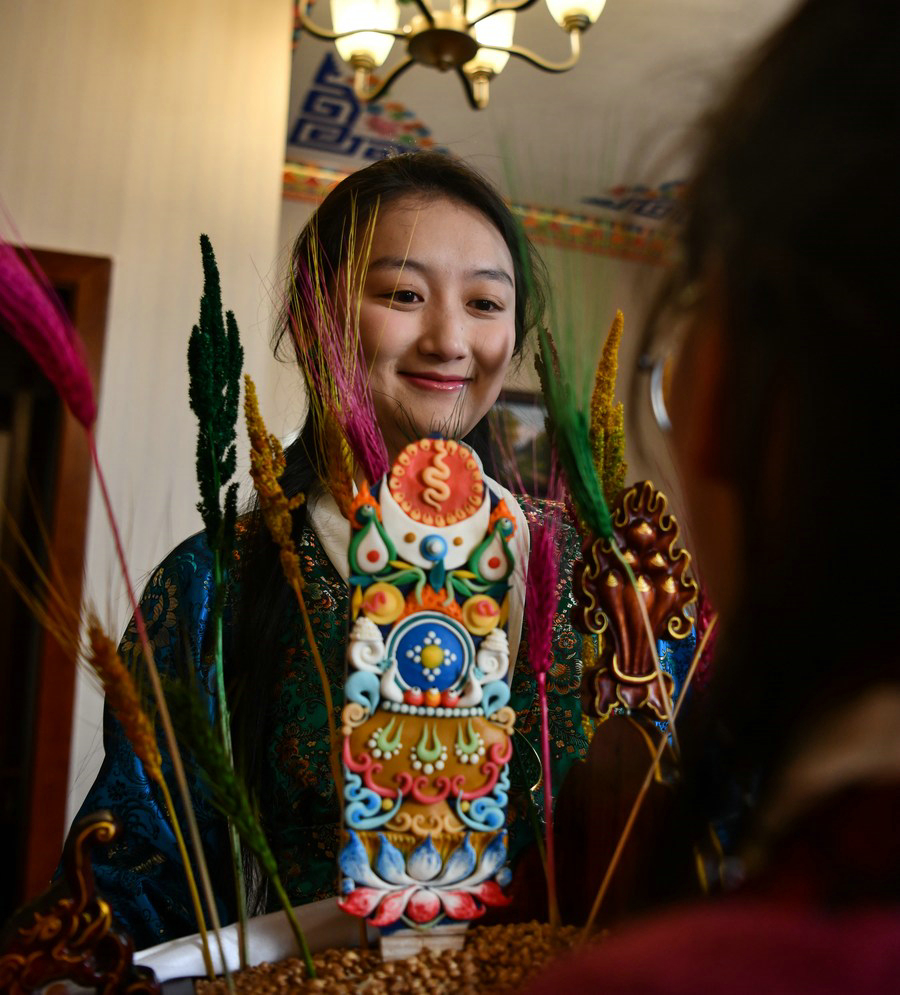 On Tuesday, the first day of the Year of the Water Rabbit under the Tibetan calendar, people across Lhasa, the capital of southwest China's Tibet autonomous region, greeted each other with the phrase "Losar Tashi Delek" (Happy Tibetan New Year).
Starting Monday evening, throughout the whole night, fireworks and sparklers popped, glittered, and lit up the sky over Lhasa.
Across Barkhor Street in downtown Lhasa, decorations such as red Tibetan New Year couplets, exquisite chema boxes (a two-tier rectangular wooden box containing roasted barley and fried wheat grain), auspicious sheep heads, colorful dyed flowers accompanied the hustle and bustle of large shopping crowds.
"Business has been exceptionally good this year," said Tsering Nima, a merchant of Barkhor Mall. With the optimized COVID response, shops and stalls have gradually regained popularity.
The Spring Festival boom has just ended, and now the fervor of the Tibetan New Year has risen again, Tsering Nima said.
On Feb 18, Tashi Phuntsog woke up early and drove from his Singpori community to Lhasa for some festive shopping.
"In addition to the essentials for the new year, including Kasai (a traditional Tibetan fried pastry made of flour and butter) and a chema box, I also bought new clothes for my family. We will celebrate the new year in our new home in Singpori," he said.
Back when they used to live in Tsonyi, China's highest county, they had to go to the nearby counties of Nyima and Bangoin, which are still hundreds of kilometers away, to shop for the new year.
"After the relocation, there are more choices for us and it is more convenient," said Tashi Phuntsog, who spent altogether 4,100 yuan (about 598 US dollars) for the goods.