Journey into a mesmerizing Chinese fantasy realm
Share - WeChat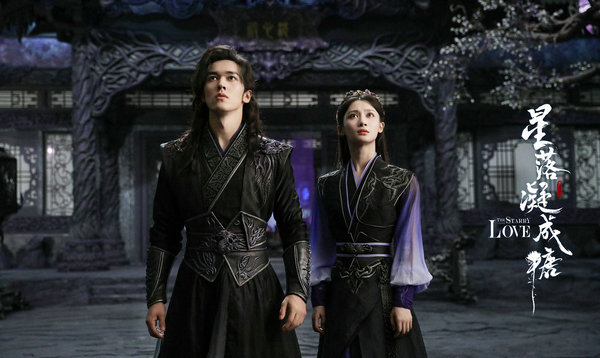 From the 2005 smash hit Chinese Paladin to last year's dark horse Love Between Fairy and Devil, the genre of fantasy romance, rooted in China's mythologies and traditional cultures, has captivated a lot of young audiences.
The latest entry to transport viewers to a mesmerizing realm is The Starry Love, a 40-episode TV series which teams up idols Chen Xingxu and Li Landi. Under the helm of director Zhu Ruibin, the show, with its music created by folk singer-songwriter Sa Dingding, has run on Zhejiang Satellite TV and streamed on Youku since Feb 16.
The costume drama, adapted from Yidu Junhua's 2019 novel with the same title, tells the tale of two sibling princesses who are accidentally exchanged on their way to their respective wedding ceremonies. One is to marry the eldest son of the Heavenly Emperor, while the other is to wed a prince in a demons-dominated territory.
The program features nearly 70,000 props and several soundstages covering over 50,000 square meters, a testament to the three years of preparation and 10 months of postproduction work. Inspired by hazy clouds, the heavenly palace scenes are awash in a vibrant purple hue, shared chief producer Liu Ning during a sneak-preview screening recently held in Beijing.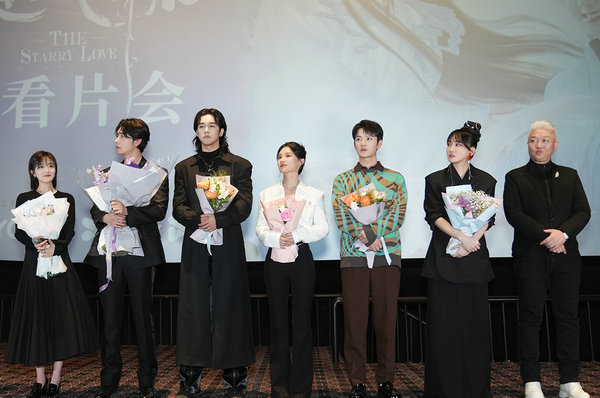 Most Popular