Xinjiang port spearheading opening-up
Share - WeChat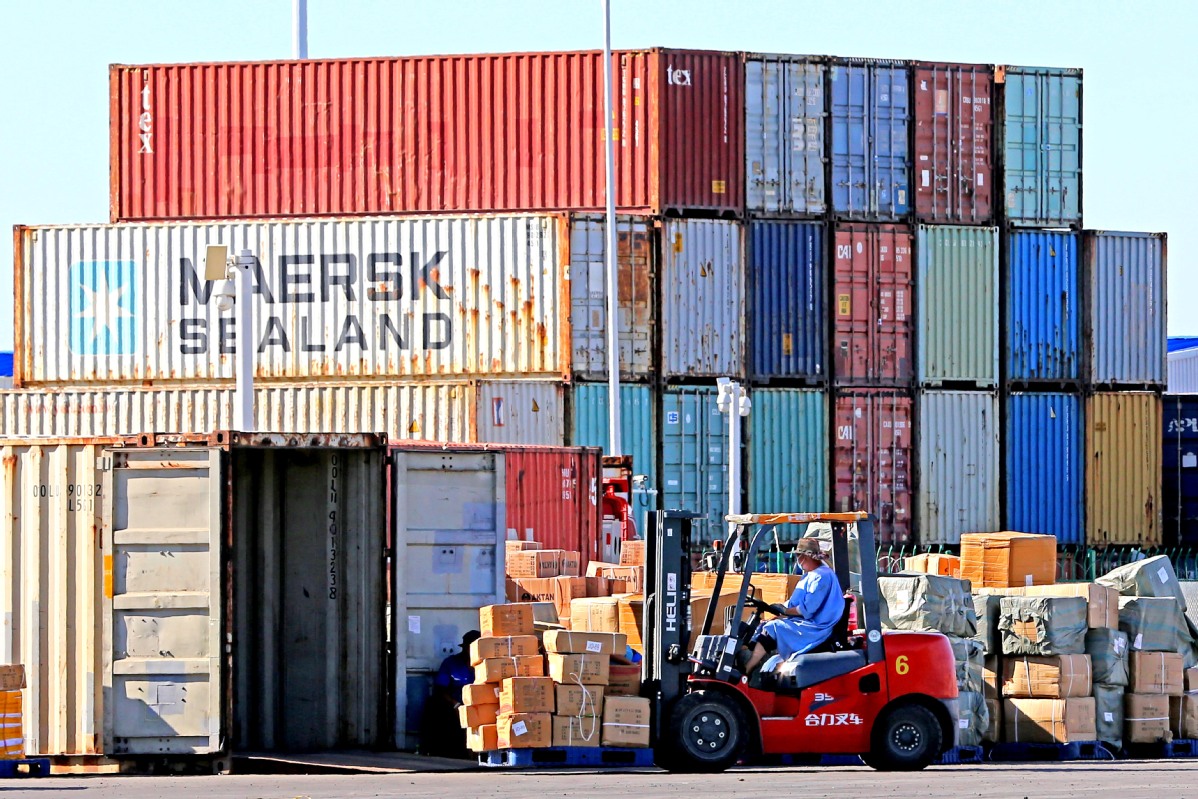 The Xinjiang Uygur autonomous region plans to further unleash the potential of the Urumqi International Land Port Area this year after it witnessed fast growth in trade volume last year, local officials said.
Last year, the number of freight trucks and trains that left China for Central Asian and European countries passing through the key port on the Silk Road Economic Belt both increased, according to statistics from the land port in the regional capital of Urumqi.
In 2022, more than 19,000 freight trucks passed through the land port, double that of 2021, along with more than 1,165 China-Europe railway express trains, an increase of 16.5 percent year-on-year.
Currently, 21 China-Europe railway express services operate via the land port, allowing more than 200 types of goods including textiles and machine parts from China to reach 19 countries and 26 cities.
This year, the land port area plans to launch more China-Europe railway express trains and expand trade routes particularly to Central Asian and European countries, said Zhong Hehua, deputy director of development service center of the area.
"We will bolster cooperation with customs and railway operators so more convenient services can be provided to importers and exporters to better facilitate foreign trade. Also, the land port area will become a hub for gathering strategic resources and consolidating global supply chains," Zhong said.
Urumqi has evolved from a logistics channel into a key logistics hub in Eurasia, said Zhao Xiaohai, vice-president of Xinjiang International Land Port Group. "The area will further enrich the Belt and Road Initiative and fuel the region's opening-up."
Since its construction began in 2015, the area now has a Urumqi China-Europe railway express hub and a comprehensive bonded zone.
When visiting the area during his inspection tour in Xinjiang in July, President Xi Jinping noted that Xinjiang has transformed from a relatively enclosed hinterland into the forefront of opening-up, as the country promotes the expansion of opening-up, the development of the western regions and the joint building of the BRI.
This year, an international grain and oil trading center will be put to use at the land port area. Also, it plans to start providing cold chain logistics services from 2024.
According to the region's government work report published in January, the high-quality development of the land port area will be accelerated to spearhead Xinjiang's opening-up efforts.