New findings unveil Qin-era ceremonial rites
Share - WeChat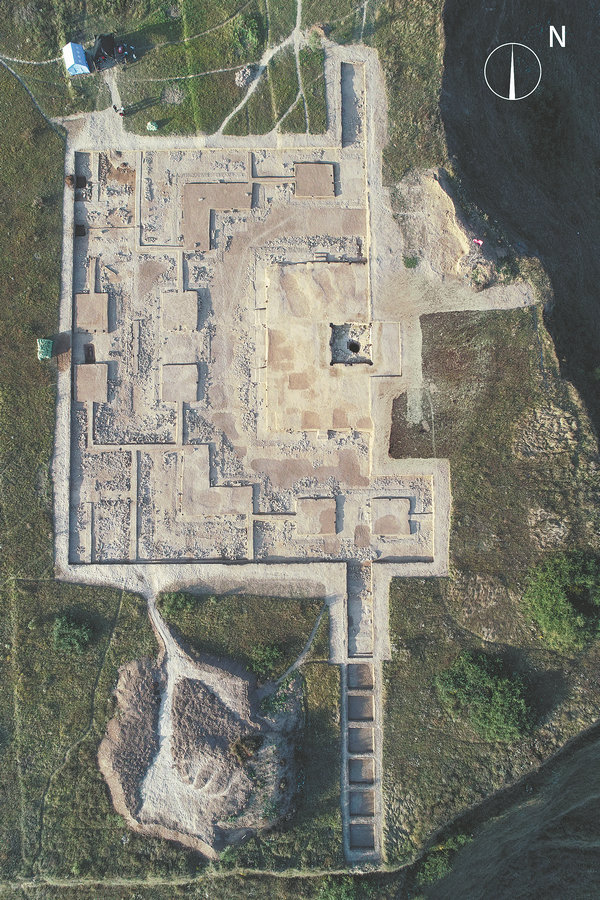 After Qinshihuang united the country and established his mighty empire, the founder of the Qin Dynasty (221-206 BC), and the first emperor in Chinese history, might still have harbored nostalgia toward the land where his power originated.
In Lixian county, Gansu province, the top of a mountain was deliberately flattened, and a ceremonial structure was built. Many centuries later, this 28,000-square-meter terrace was dubbed by locals as Sijiaoping, which means "a quadrangle plain".
From 2020 to 2022, a joint archaeological team led by Gansu Provincial Institute of Cultural Relics and Archaeology and Shanghai-based Fudan University, through excavations on Sijiaoping site, unveiled this exceptional chapter of the past that had previously been missing from historical documentation.
As Hou Hongwei, an associate researcher with the Gansu institute, briefed media at Wednesday's news conference, in association with the National Cultural Heritage Administration, he explained that outer walls made of rammed earth were found surrounding the terrace, and a large number of earthen architectural ruins were also excavated within the site.
"We found an earthen terrace in the center, which was surrounded by auxiliary structures in four corners," he said. "The basic layout of this complex is symmetrical.
"We can clarify that there was a three-tier structure within the compound," he explained. "That indicates the rigid ritual system."
Most Popular