Hong Kong, Hainan to deepen trade ties
Share - WeChat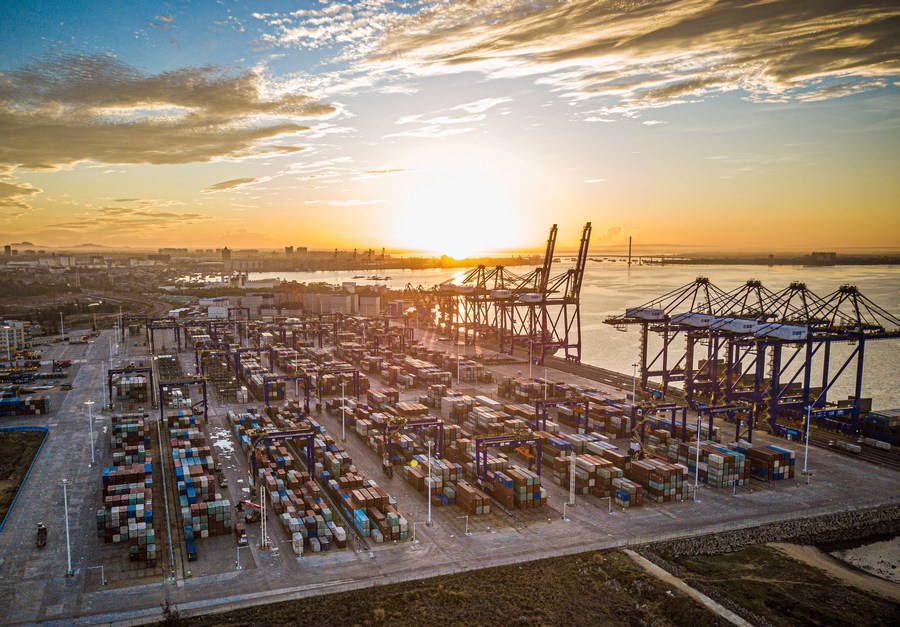 There's broad scope for win-win cooperation between the Hong Kong Special Administrative Region and Hainan province as the tropical island ramps up efforts to turn itself into the world's largest free-trade port by drafting policies to lure professionals and businesses from the SAR, the Hainan Free Trade Port Promotion Conference in Hong Kong heard on Wednesday.
"Hainan can become Hong Kong's best partner in trade and economic cooperation as the island's resources and pillar industries are complementary to those of Hong Kong," said Shen Xiaoming, secretary of the Communist Party of China's Hainan Provincial Committee.
As one of the country's major opening-up measures, the central government aims to turn Hainan Island into a globally influential and high-level free-trade port by the middle of the century. The Hainan Free Trade Port is set to initiate independent customs operations by 2025.
Hainan has formulated 10 measures so far this month to open up its professional services market to Hong Kong, and is soliciting suggestions and opinions. The proposed measures include encouraging Hong Kong financial institutions, such as banks and insurance companies, to set up branches or offices in the province.
Meanwhile, a total of 50 Hong Kong professional qualifications for physicians, social workers, tour guides and structural engineers, involving more than 10 industries, would be recognized in the FTP.
In his opening address at the conference, Leung Chun-ying, vice-chairman of the National Committee of the Chinese People's Political Consultative Conference, urged Hong Kong's professional services sector to seize the rare opportunity of Hainan's "great opening-up and development" to expand the market and contribute to the SAR's go-global strategy, as well as Hainan's high-quality development.
According to official figures, Hong Kong is the top-ranking source of new foreign-invested enterprises in Hainan, accounting for two-thirds of the island's total investments.
With the easing of the COVID-19 pandemic, cooperation between Hong Kong and Hainan will usher in "explosive growth" in opportunities, Leung said.
"The cooperation between Hainan and Hong Kong is growing very fast," Huang Cui, deputy director of Hainan Provincial Bureau of International Economic Development, said at the conference.
"We have built Hainan-Hong Kong cooperation pilot zones in Haikou and Sanya, held many symposiums and produced materials to help people better understand the FTP policies."
On Oct 27, Hainan issued 5 billion yuan ($730 million) in offshore local government bonds in Hong Kong. It was the first issuance of blue bonds and sustainability bonds by a Chinese local government in the international capital market.
"Hong Kong is an important source of tourism for Hainan, and an international platform for promoting Hainan tourism," said Albert Yip, director general of Sanya Tourism Promotion Board.
"Hainan has visa-free access for tourists from 59 countries. With this policy, Hainan can work together with Hong Kong to launch multidestination tourism products to draw more global tourists. We can create a one-hour flying circle to give more entertainment options to our international tourists."