Chinese love story: Legend of the White Snake
Share - WeChat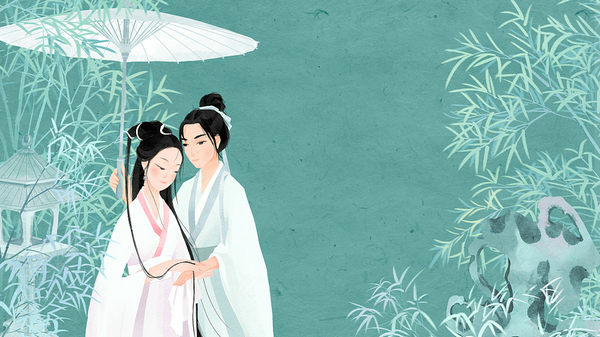 Snakes – from the cunning serpent in the Bible that convinces Eve to eat the fruit from the forbidden tree, to the limbless, slimy reptile covered in overlapping scales that can trigger ophidiophobia in extreme conditions – can't be regarded as having a favorable reputation in most cases. While the species is usually labeled with tags such as dangerous, poisonous, evil and disgusting, in Chinese folklore a white-colored member of the snake family is rather famously linked to a romantic story, and is a common household tale known to many in China.
The Valentine's Day again sheds a spotlight on this ancient legend, as the devotion, bravery and loyalty involved in this cross-species romance between a young scholar and a white snake maiden, still shimmers today.
The time-tested tale goes that a white snake spirit, longing for human life, finally managed to transform itself into a charming lady after centuries of practice and cultivation. Bearing the name of Bai Suzhen, the beautiful snake maiden fell in love with a respected doctor, Xu Xian, at first sight when they met on a rainy day on the Broken Bridge located in the picturesque West Lake of Hangzhou.
In some other versions, the pair's first encounter took place far earlier. It holds that when Bai Suzhen was merely a young snake, she was once saved by Xu Xian in his past life. It was driven by gratitude and the eagerness to repay such a life-saving kindness that Bai Suzhen, through her constant efforts, accomplished her transformation to take on human form. After which, she set out without hesitation to look for Xu Xian and repay him back for his generous deed. The karmic connection has given this legendary romance a sense of destiny.
Most Popular