HK aims for comprehensive cooperation with Guangdong
Share - WeChat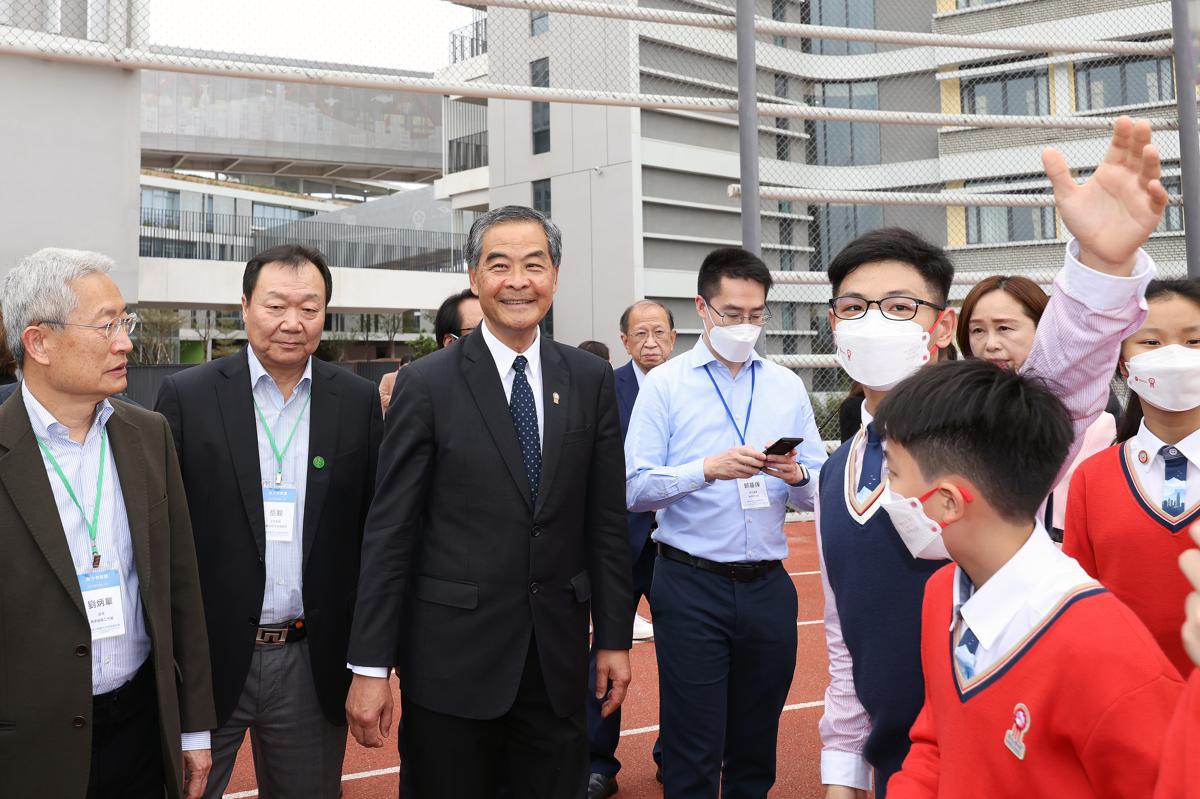 Leung Chun-ying, vice-chairman of the National Committee of the Chinese People's Political Consultative Conference, said Hong Kong is bullish about its role in fostering high-quality development in Guangdong province through deepening cooperation.
As an international economic hub with a high degree of openness, Hong Kong can help Guangdong find the right markets around the world and serve the province's development in advanced manufacturing, he said.
Hong Kong, an international shipping, financial, trading and service center, can also help the Chinese mainland develop its trade and terminal business and help further explore and develop finance and charter businesses, a sector in which Hong Kong has unique advantages, Leung said.
Leung, the former chief executive of the Hong Kong Special Administrative Region led an 80-member delegation on a two-day tour to Nansha New Area in Guangzhou, Guangdong, which ended on Tuesday. The group included members of the Consultative Committee on Guangdong-Hong Kong Cooperation (Guangzhou Nansha) and representatives of business organizations from Hong Kong.
Located at the mouth of the Pearl River, Nansha is not far from Hong Kong.
"The visit aims to promote comprehensive cooperation between Hong Kong and Guangdong," he said.
It started on Monday, the first day of fully reopened borders with Hong Kong.
"Hong Kong's development in previous decades cannot be separated from the development of the mainland, and Hong Kong's cooperation with the mainland provides continuous impetus for the development of Hong Kong," he said.
In addition to visiting a local university, a school, logistics centers, apartments for the youth from Hong Kong and Macao, construction projects and companies, the group met with officials from local governments and representatives from business sectors to seek expansion of exchanges and cooperation.