Xinjiang plans eight new airports
Share - WeChat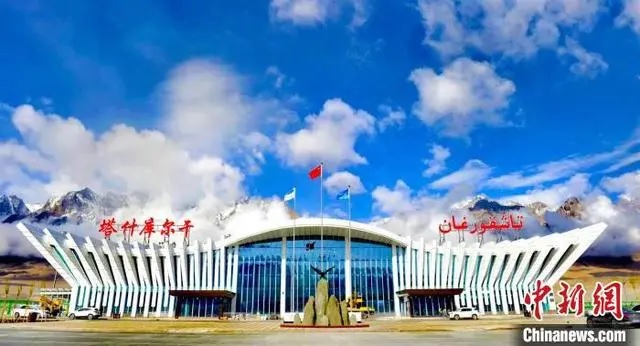 The Xinjiang Uygur autonomous region plans to build eight new airports to further improve its modern aviation network.
The Xinjiang Airport Group recently announced its plan to build airports in Qitai, Bayanbulak, Barkol, Bugur (Luntai), Wusu, Hoboksar, Pishan and Qiemo. Construction will start this year and is expected to conclude in 2025.
Ding Weijun, deputy head of the group's planning department, said that the airports will be built with a total investment of 6.7 billion yuan ($1 billion).
According to the plans, the total annual passenger volume at the airports is expected to reach 2.52 million, with an anticipated total cargo throughput of 6,200 metric tons, he said.
There is no plan to add new international passenger or cargo routes at the new airports, he added.
The construction projects are aimed at bolstering weak links in infrastructure and developing a modern infrastructure system focused on perfecting the region's civil aviation network, he said.
Xinjiang has 25 civil airports — the most in the country — with six built during the past five years.
"With the implementation of the key airport projects, part of the 14th Five-Year Plan (2021-25), the number of civil airports that are in use or planned in Xinjiang has reached 33, with two airports per 100,000 square kilometers, further improving the layout of airports in the region," Ding said.
These airports will help build a comprehensive three-dimensional transportation system in Xinjiang, effectively break through bottlenecks that hinder regional socioeconomic development and contribute to implementing the strategy of "invigorating Xinjiang with tourism" and "expanding internal demand", he said.
The airports will also help the region improve its industrial chains, integrate into the domestic and international dual economic circulations and promote the development of Xinjiang as the core area of the Silk Road Economic Belt, Ding said.
The Xinjiang Airport Group said it will work with local governments to accelerate preliminary work on the airport construction projects for Wusu, Hoboksar and Pishan this year.
It will also push forward the construction of the Qitai and Bayanbulak airports and strive to start building the Bugur airport this year.