Big data used to crack down on crime
Share - WeChat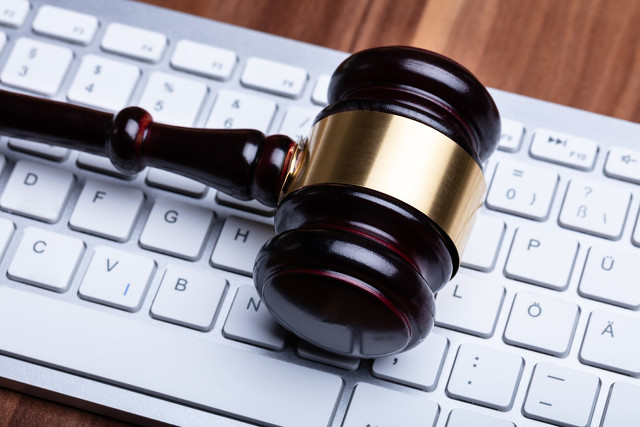 Prosecutors focus on mandatory reporting of underage sexual assault
Procuratorial organs have intensified the investigation and crackdown on sexual assaults against minors using big data analysis to promptly obtain evidence, according to the Supreme People's Procuratorate.
Prosecutors have paid close attention to the daily scenarios related to juveniles without adequate protection and capitalized on the big data model to break data barriers to search for clues, said Na Yanfang, head of the ninth procuratorial office of the SPP.
They also learned about social governance loopholes behind juvenile cases and promoted governance at the source via legal supervision functions and prosecution, she said.
The SPP on Thursday issued a document of typical cases that utilized big data analysis to strengthen the protection of juveniles, covering aspects such as school bus safety, mandatory reporting of cases involving minors and illegal acceptance of minors into places unsuitable for them.
In one case that occurred in Huzhou, Zhejiang province in 2021, a then 9-year-old girl surnamed Dong was taken to a hospital after her mother found that her lower body was red and swollen. Dong claimed she was bullied by others. The doctor asked the mother whether she had reported the case to the police, to which the mother said she would call the police later.
However, no call to the police was made because the suspect was actually a relative. The hesitation caused the loss of part of the evidence in the following investigation.
Since the implementation of the system for the mandatory reporting of cases involving minors to police in May 2020, prosecutors in Huzhou found that there were many cases where the individuals or departments required to make the report failed to do so, and that the reporting rate and discovery rate of sexual assault cases against minors were low.
In December 2021, through big data model analysis, prosecutors found that the city had a number of abnormal diagnoses and treatment records involving minors in the past two years. They then carried out a special supervision operation in the city to earnestly implement the mandatory reporting system.
Prosecutors obtained information about the abnormal diagnosis and treatment of minors, minors' stays in hotels, people who received public security administrative punishment over infringement on minors from health departments, public security organs and medical institutions, and screened out clues of infringements on minors that had not been mastered by judicial organs due to failure to make the mandatory reports.
They then transferred the clues of suspected sexual assault to police, sent orders urging minors' guardians to fulfill their guardianship duties, and worked with local health departments to rectify the problems that prevented some institutes' mandatory reporting.
The city's procuratorate, public security bureau and health commission also launched an automatic early-warning reporting system in medical and health organizations. Since its operation, more than 80 clues have been reported automatically, seven cases of the infringement on minors have been filed and investigated, and eight people have been assisted and rescued.
According to a report on juvenile-related procuratorial work issued by the SPP in October, from 2018 to 2021, about 232,000 people were prosecuted for crimes against minors, an average annual increase of 6.1 percent.
Sexual assault has become the most prominent crime against minors, it said. From 2019 to 2021, the number of sexually assaulted underage victims increased from 46,000 to 52,000, an average annual increase of 6.3 percent. Victims under the age of 14 accounted for 56.5 percent of the total.
"The juvenile procuratorial departments should take the initiative to keep up with and adapt to the trend of the digital age. It should also make full use of all kinds of data to enhance legal supervision and promote juvenile-related procuratorial work that meets the needs of strengthening minors' protection from the aspects of family, school, society, judiciary, the internet and the government," Na said.
With the focus on food and drug safety, campus safety, information network security and illegal acceptance of minors in certain places and other key areas, prosecutors should constantly expand the scope of legal supervision and uncover clues to accurately make up for the social governance loopholes behind various cases, she said.
Juvenile procuratorial departments should also apply the concept and method of big data to the process of case handling and specific works such as helping and educating minors who are under conditional non-prosecution, legal supervision over community correction, and searching for clues of public interest litigation in the minor protection sector, she said.