COVID-19 cases, deaths declining, Chinese CDC says
Share - WeChat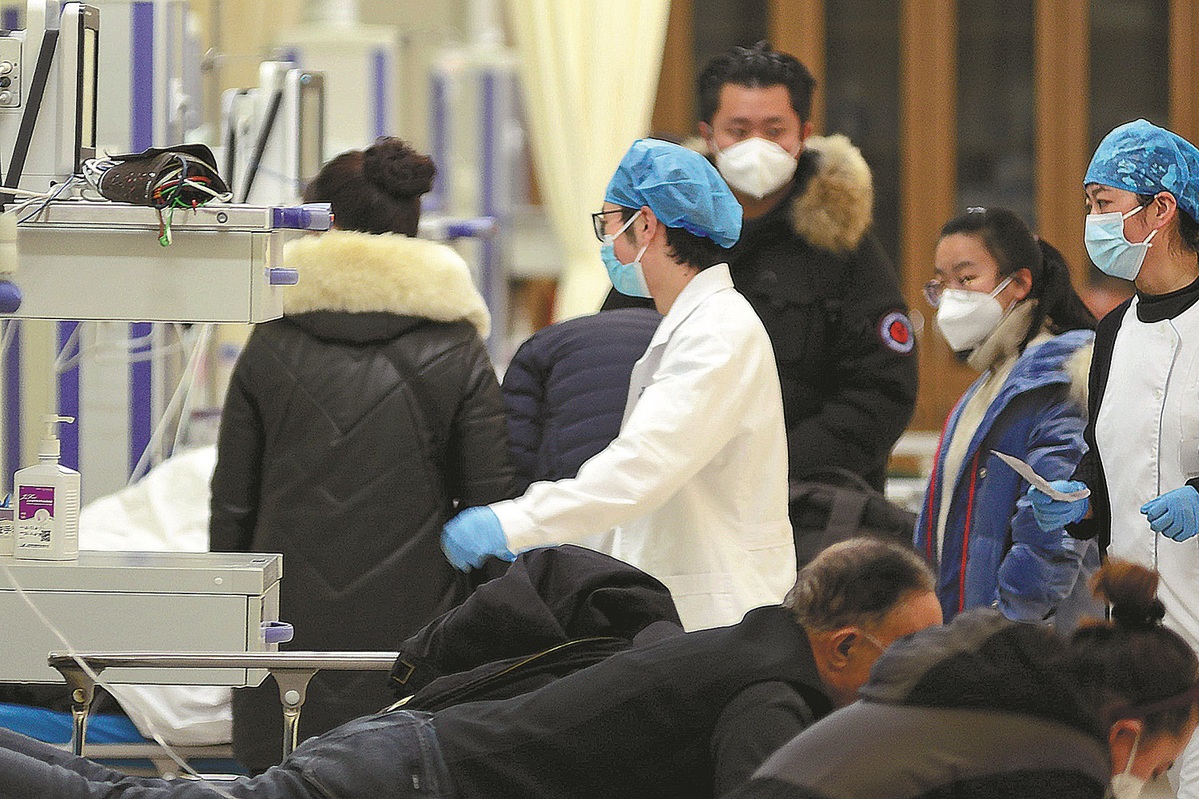 China's COVID-19 cases and deaths continue to decline, the Chinese Center for Disease Control and Prevention said on Wednesday.
The number of COVID-19 fatalities at hospitals dropped to 434 on Monday, down by nearly 90 percent from the peak recorded on Jan 4.
The number of severe cases at hospitals peaked on Jan 5 at 128,000 and has been falling continuously since. On Monday, the number stood at 14,000.
COVID-19 cases at hospitals reached a high of about 1.63 million on Jan 5 and declined to 144,000 on Monday, the Chinese CDC said.