Pudong sets out to attract more talent
Share - WeChat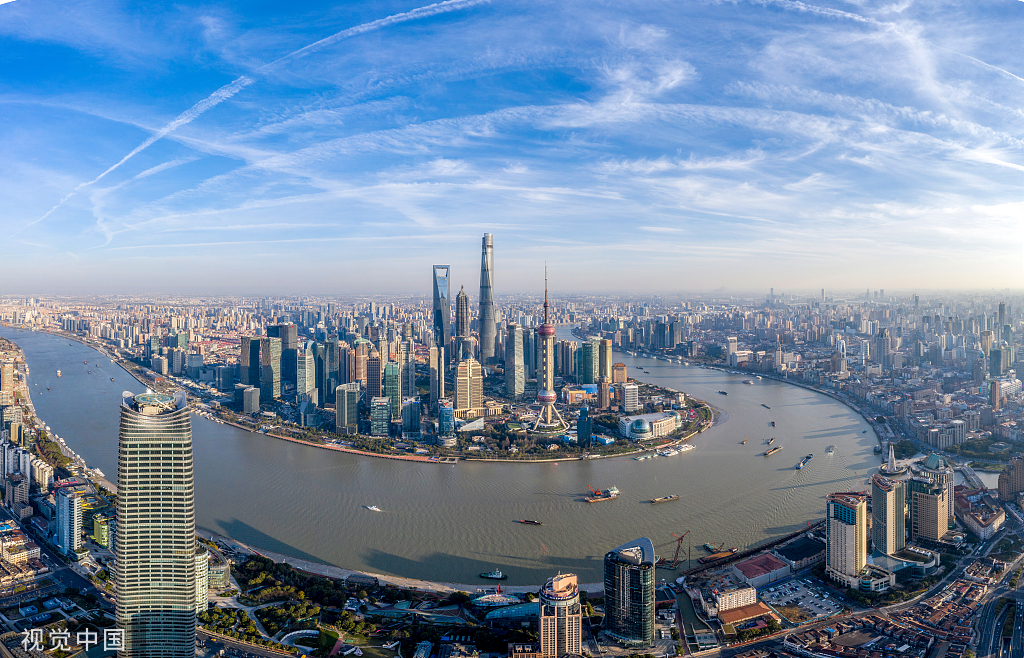 Shanghai district draws up road map to grow innovation, competitiveness
The government of Pudong New Area in Shanghai has put forward a highly integrated and systematic talent attraction policy to build the district into an international talent and innovation center, officials said.
The policy encompasses a strategic guideline that specifies the district's talent development goal and a three-step road map to achieve it, an action plan for the coming three years and a new batch of supporting projects and policies.
The Pudong government believes that the new area can take the lead in building an "international talent development zone", it said on Sunday.
"Pudong has developed from an expanse of farmland with no gold mines or coal mines, but relying mainly on tapping human resources," said Pudong's Party Chief Zhu Zhisong during a news conference on Sunday. "Talent is the first resource for Pudong's development."
How to gather talent from all over the world and use it is a must-answer question for the construction of Pudong as a leading area of socialist modernization, Zhu added.
"Through the policy, we hope to send a strong signal to the world that Pudong respects and loves talent, seeks talent and hopes to lead development with talent," Zhu said.
Pudong, which is among those at the forefront of China's reform and opening-up and is set to lead the country's new round of high-level development, is currently home to more than 1.7 million of whom it classifies as talent, 13 international schools and 10 international medical institutions, and more than 2,000 foreign permanent residence card holders, according to official statistics.
With the introduction of the latest talent policy, Pudong aims to significantly increase the number of global talent teams, high-level innovative and entrepreneurial talent, high-quality industrial talent and high-potential young talent in the region.
According to the road map specified in the policy, the total number of talent resources in the region will grow to about 2 million by 2025, making it one of the regions with the highest degree of internationalization and talent competitiveness in China.
By 2035, significant progress will be achieved in the construction of strategic talent and high-quality talent teams, and a number of world-class achievements will be made in the fields of basic research and key core technology fields, according to the road map, and by 2050, Pudong will be fully established as a leading area for talent development with strong attractiveness, creativity, competitiveness and influence in the world.
Pudong's latest talent policy focuses on the major tasks of leading the development of the district, and takes the lead in exploring a series of pioneering reforms and leading breakthroughs, officials said.
For example, in terms of the recommendation process for China's permanent residence permit, Pudong has emphasized the need to speed up the implementation of the "one-stop" system for permanent residence recommendation for high-level foreign talent, and the scope of the implementation has been expanded from the Shanghai Free Trade Zone to the entire Pudong area.
The Pearl Project, which is among 11 supporting projects and policies, proposes to introduce a group of overseas high-level talent who stand at the forefront of international science and technology. For such talent, 12 incentives will be given, including financial support, project subsidies, entrepreneurship support and social security. A maximum annual contribution award of 5 million yuan ($740,000) will be given to those selected as "Pearl Peak Talent".
In addition, in response to the current shortage of compound and applied financial talent, Pudong will explore cooperation with financial regulatory authorities, financial factor markets and key financial institutions to jointly establish a "financial market academy" to accelerate the building up of financial technology, financial engineering and sustainable finance.
"Pudong New Area's talent support policy has always been at the forefront, and this time the new policy has made further progress," said Park Pu, chairman of JPMorgan Securities (China), which is China's first wholly foreign-owned securities venture.
"The new policy has created good conditions for the financial industry to attract talent, especially international talent," Pu said.
At the same time, Pudong also promulgated the first talent policy targeting academicians, encouraging the introduction of academicians, supporting academicians' innovation and entrepreneurship, and allowing more of the "strongest brains" to contribute their talents to socialist modernization.
"The construction of a scientific and technological power mainly relies on talent. I believe that the series of policies can achieve good results," said Gu Xiaosong, an academician of the Chinese Academy of Engineering.
Skilled talent is also an important part of the talent team. The government of Pudong New Area is also proposing to support the introduction of urgently needed skilled talent with preferential policies related to residence and children's education.