Firefighting aircraft to undergo further flight testing
Share - WeChat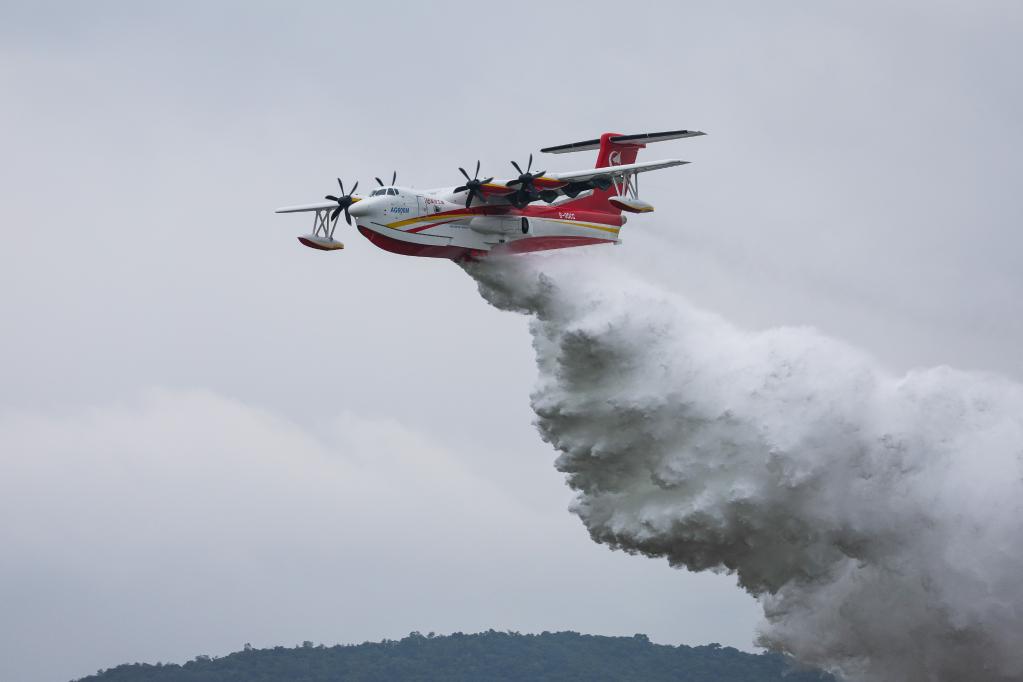 More flight testing for prototypes of the AG600M, the fire-extinguishing variant of China's AG600 seaplane, will occur soon, according to Aviation Industry Corp of China.
The State-owned aircraft maker said in a news release that two AG600M prototypes arrived in Yanliang, Shaanxi province — home to a major flight testing facility — ahead of this year's Spring Festival, which fell on Jan 22, to prepare for the flights.
By now, several AG600M prototypes, including the two now in Yanliang, have made test flights across the nation. The aircraft are set to undergo a new round of testing planned for this year.
In addition, a newly built prototype recently completed preparations and is ready to make its maiden flight in Yanliang, the company said.
The AG600M model performed its first land-based test flight in Zhuhai, Guangdong province, in late May. It carried out its first water-based test flight in Jingmen, Hubei province, in late August.
It has a maximum takeoff weight of 60 metric tons. In a typical firefighting operation, it will collect 12 tons of water from a lake or sea within 20 seconds and use it to douse blazes over an area of about 4,000 square meters, designers said, adding that the plane can fly up to 4,500 kilometers each flight.
Airworthiness certification work will begin in 2024, while initial deliveries are expected to start before 2025, according to AVIC.
The original model — AG600 — is China's second amphibious aircraft model after the SH-5, which was developed in the 1970s for military purposes and has long since been retired from service.