Current wave of infections nearing end
Share - WeChat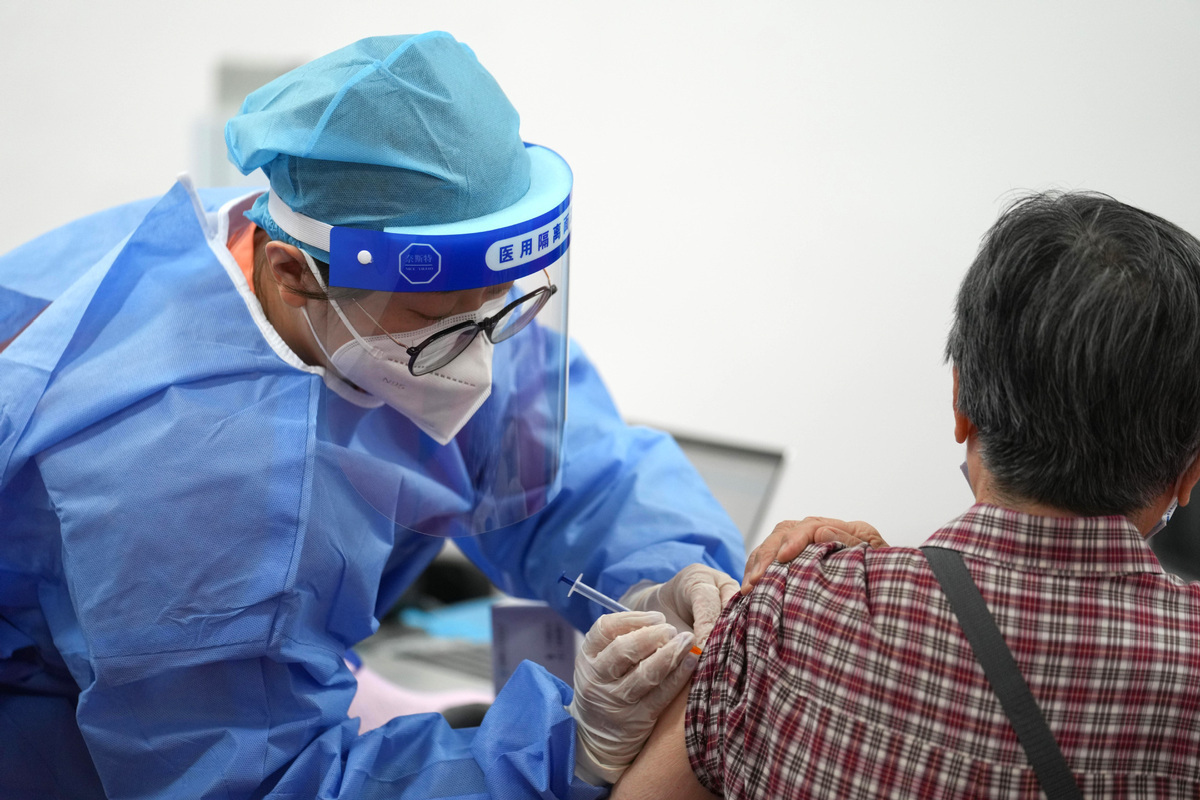 China's current wave of the COVID-19 epidemic is nearing an end, with rural and remote areas getting through the Spring Festival holiday without spikes in infections and no new virus mutations detected, officials and experts said.
Mi Feng, a spokesman for the National Health Commission, said at a news briefing on Monday that the epidemic is at a low level nationwide and in steady decline.
China ended the requirement for mass testing on Dec 8 and downgraded its management of the disease from Class A to Class B on Jan 8.
Following the optimization of the antivirus strategy, the epidemic peaked in late December and then declined. The number of severe cases and deaths at hospitals has continued to trend downward, according to a report released recently by the Chinese Center for Disease Control and Prevention.
The number of COVID-19 deaths at hospitals peaked at around 4,270 on Jan 4, and fell consistently to reach less than 900 fatalities on Jan 23.
"By late January, the overall epidemic had waned, easing the strain on the nation's medical systems," the report said.
No significant rebound occurred during the Spring Festival holiday from Jan 21 to Friday, and no new viral mutation was detected. "This wave of the epidemic is drawing to a conclusion," the report said.
Before the weeklong holiday, concerns over the impact of COVID centered on rural areas as millions of migrant workers traveled home.
According to the Ministry of Transport, 226 million trips were made during the holiday, a year-on-year increase of 71.2 percent, but lower than the same period in 2019.
Mao Dezhi, deputy head of the Ministry of Agriculture and Rural Affairs' rural cooperative economy bureau, said rural areas saw no major increase in new infections during the holiday thanks to concerted efforts in protecting vulnerable groups and supplying key medical equipment and oral medications to grassroots clinics.
Fu Wei, an official with the National Health Commission's department of primary health, said rural clinics and community healthcare centers made nearly 9.9 million visits to people age 65 and older throughout the holiday. About 40,000 infected patients at risk of becoming seriously ill were transferred to higher-level hospitals.
"Monitoring data shows that over 94 percent of grassroots clinics have been supplied with sufficient traditional Chinese medicine and pills to reduce fever and coughing pills to last at least one week, and some have stocked up on COVID-19 oral medications," she said.
Despite the waning epidemic, officials said rural areas remain the priority for disease control work. With increasing cross-border travel, regular surveillance to access the trajectory of the epidemic as well as virus mutations will also be ramped up.
Chen Cao, a researcher at the China CDC said the dominant strains driving the latest wave were BF.7 and BA.5.2, and no other novel coronavirus strains are circulating widely.
"During the holiday, we received 1,421 genome sequences submitted by local authorities," he said. "They consisted of 11 types of lineages … and no new mutation was identified."
Chen added that China will continue regular surveillance of outpatients, emergency room visits, severe COVID-19 cases and deaths, as well as inbound travelers, to keep a close watch on viral mutations and take precautions.
According to National Immigration Administration data, 2.87 million cross-border trips were made during the holiday, including 1.43 million inbound trips and 1.44 million outbound trips, a 120.5 percent year-on-year increase.
The World Health Organization said in a statement on Monday that COVID-19 continues to constitute a public health emergency of international concern — its highest alert level.
However, the pandemic may be approaching a turning point, the statement said. While expanding vaccination programs can limit the disease's threat, the WHO said it is almost certain that the virus will remain "a permanently established pathogen in humans and animals in the foreseeable future."
Careful and long-term public health plans should be made to mitigate the disease's devastating consequences on people's lives, it added.