China sees travel surge as Spring Festival holiday concludes
Share - WeChat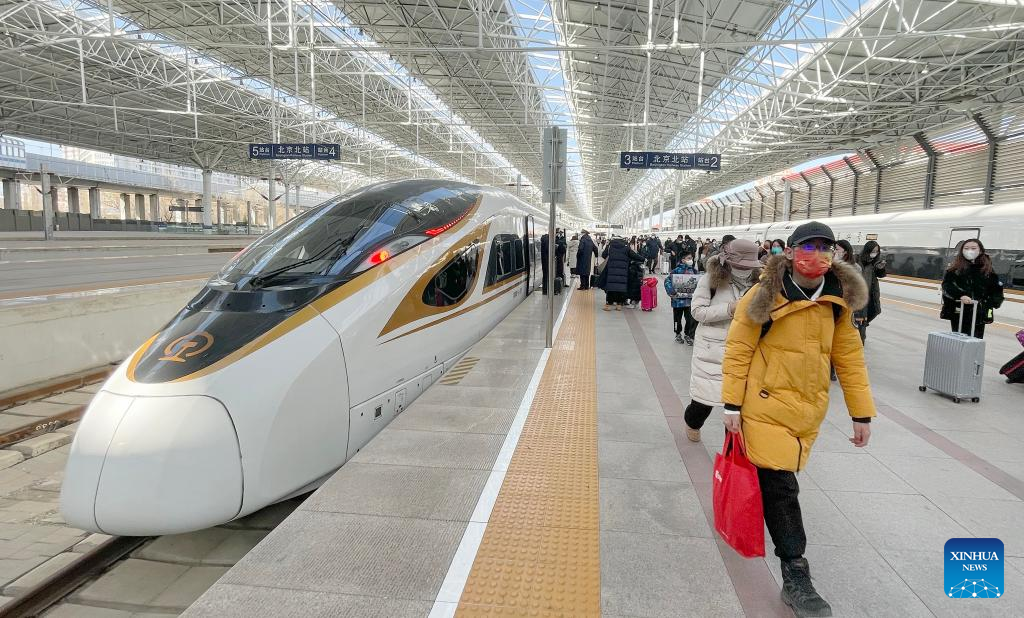 BEIJING -- With the Spring Festival holiday drawing to an end, China's highways, railways and airports are seeing a surge of people returning from family reunions and festival celebrations.
The country saw more than 43.56 million passenger trips on Thursday, the sixth day of the seven-day holiday, a rise of 23.4 percent from Wednesday, according to the Ministry of Transport.
The volume was 85.9 percent higher than the same period in 2022, but still 46.9 percent lower than the pre-pandemic level in 2019.
Of the total, nearly 10.29 million were train trips, up 54.3 percent year on year, and the number of road trips increased by 101.8 percent to 30.72 million. Thursday also saw a 58.3 percent rise in air trips and a 98.9 percent hike in waterway trips.
The first day of the first lunar month is the Spring Festival, and spending the turn of the new year with loved ones is a ritual for Chinese people. This year's Spring Festival fell on Jan 22.
In the past two years, most Chinese people stayed put during the festival amid virus curbs, but the country's shift in COVID-19 response has brought about a dramatic change.
The demand for travel surges after China's recent downgrading of COVID-19 management from Class A to Class B. Under Class B management, travelers no longer need to present health codes and negative nucleic acid test results or undergo temperature checks when entering railway stations and airports.
China State Railway Group Co Ltd, the national railway operator, said it expects the number of railway passenger trips to hit 12.1 million Friday.
The total number of passenger trips for this year's 40-day Spring Festival travel rush, which began on Jan 7, is expected to reach 2.1 billion, almost twice as much as last year or 70.3 percent of the 2019 reading, according to the ministry.