Modern cultivation techniques bearing fruit in mountain village
Share - WeChat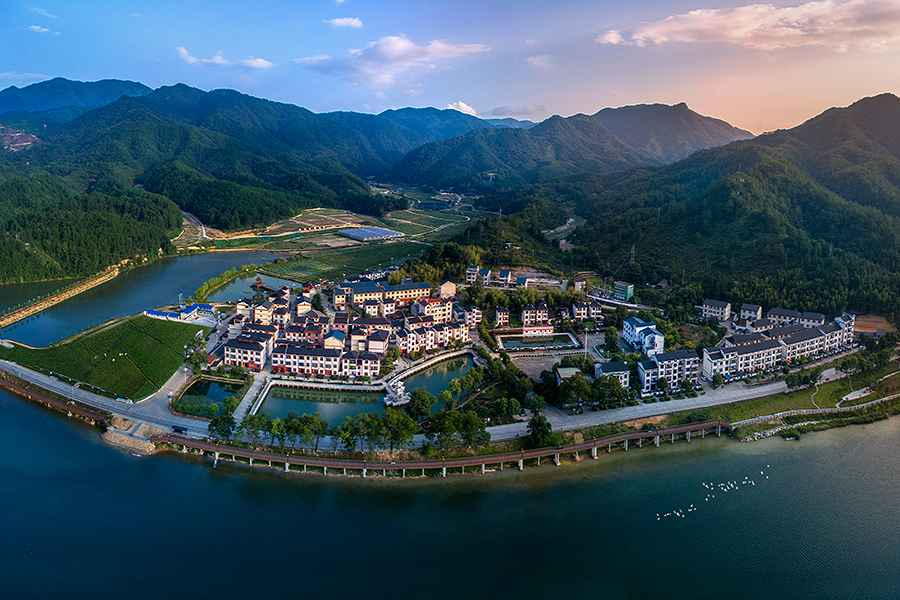 Changkou is growing wealthy on a range of produce, from oranges to traditional vegetables, and carbon credits
There was not even a single paved road in the dilapidated village of more than 1,000 residents. Nor were there any streetlights.
Memories of the poverty-plagued state of the mountain-encompassed settlement — Changkou in the eastern province of Fujian — before the new millennium remain fresh for many villagers.
Now, in stark contrast, they have all moved into new residential buildings of two or three stories. The annual per capita income in the village has soared from about 2,000 yuan to almost 30,000 yuan ($4,470).
Despite the changes, the mountains near the village remain green and the water is still clear.
As President Xi Jinping has stressed, lucid waters and lush mountains are invaluable assets.
Changkou's residents are increasingly benefiting from the beautiful environment they have safeguarded for decades.
When he arrived in Changkou in 2017, Xu Lianghui was distressed by the natural condition of the village.
"The farmland was in small plots,dotted by reeds here and there," recalled the 44-year-old from Jiangxi,Fujian's neighboring province, adding that the scene made people feel desolate.
The feeling of despondency made Xu determined to start an orchard to grow navel oranges in the village.
"The more desolate a place is, the better it is for planting orange trees because it means the land is not polluted," he said.
In 2018 and 2019, Xu planted orange trees on about 53 hectares of land that he rented from the village committee.
Fuzhou, Xu's hometown, boasts a huge navel orange industry, and the locals there have a saying: "If you cultivate a navel orange tree for three years, it will bring you income for three decades."