China Focus: China's major coal-producing region seeks greater new-energy development
Share - WeChat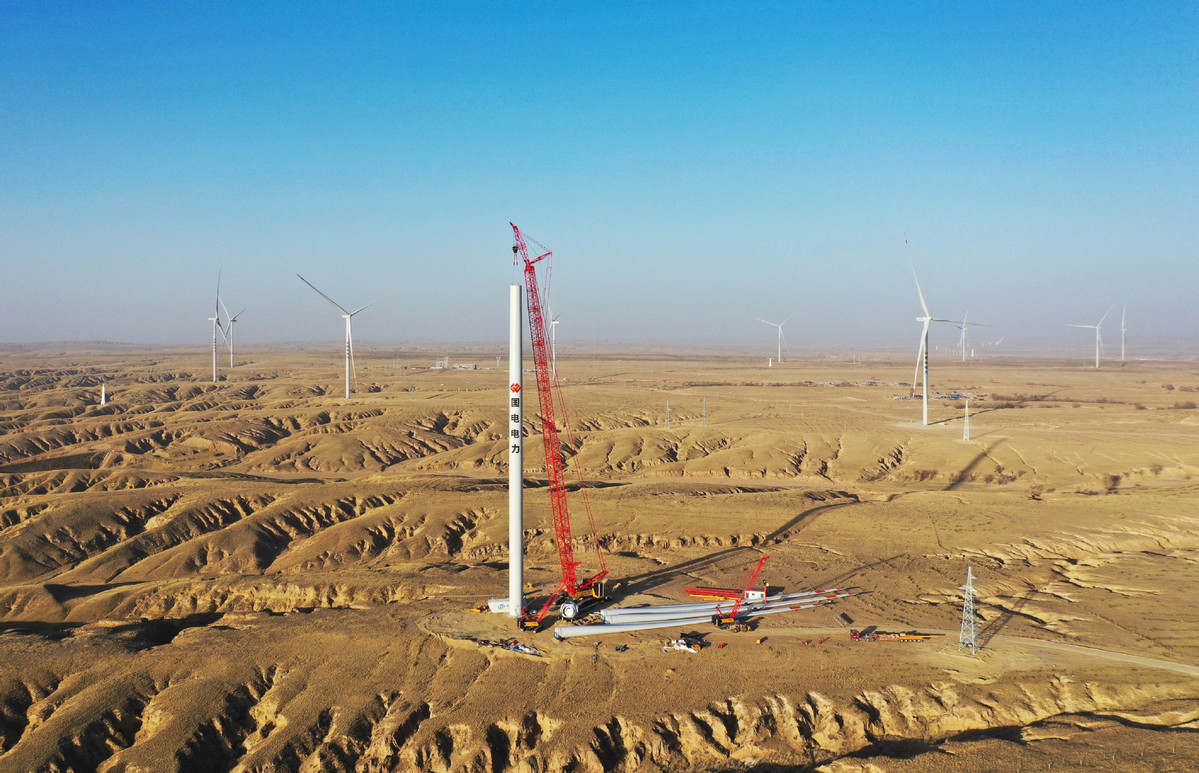 HOHHOT -- North China's Inner Mongolia autonomous region, a major coal producer in the country, aims to speed up the development of its new-energy sector in 2023.
As part of regionwide efforts this year, Inner Mongolia will accelerate the construction of large-scale wind power and photovoltaic bases, and projects that use wind and photovoltaic power for hydrogen production, according to Wang Lixia, chairwoman of the autonomous region.
The region will seek to increase its grid-connected installed capacity of new-energy power generation by more than 25 million kilowatts, Wang said while delivering a government work report at the recently-concluded annual session of the regional people's congress.
"In 2023, Inner Mongolia will strive to promote the development of new-energy sources and new-energy equipment manufacturing," the chairwoman noted.
In 2022, the autonomous region added 20 million kilowatts of new-energy installed capacity. Its gross new-energy power generation topped 130 billion kilowatt-hours (kWh), more than the yearly output of the Three Gorges Hydroelectric Power Station, according to official data.
A string of measures will be rolled out to beef up the industry chain of new-energy equipment manufacturing, including scaling up the supply capacity of photovoltaic cells and modules, and increasing the hydrogen production capacity, according to the regional government.
This year, Inner Mongolia will also step up the clean and efficient use of coal, Wang said.
The region's coal output accounts for about one-quarter of the country's total and one-eighth of the global total.
Over the past five years, it has produced more than 5.3 billion tonnes of coal, and 2.9 trillion kWh of electricity, both the highest in the country.
Last year alone, its coal output stood at 1.22 billion tonnes, while power generation reached 646.5 billion kWh. It transmitted 264 billion kWh of electricity to other parts of the country.
In 2023, the leading coal producer will carry out a sweeping upgrade of coal-fired power generation units to improve the efficiency of energy use, and transform traditional coal-fired power plants into green and smart ones, the region's chairwoman said.
Meanwhile, it will support building the city of Erdos into a demonstration zone of the modern coal chemical industry and accelerate the planning of a range of new-type coal chemical projects, Wang said.
Inner Mongolia will support Erdos in aligning the development of hydrogen production from renewable energy sources and that of the modern coal chemical industry, she added.