Dedicated services make doing business a breeze for foreign firms
Share - WeChat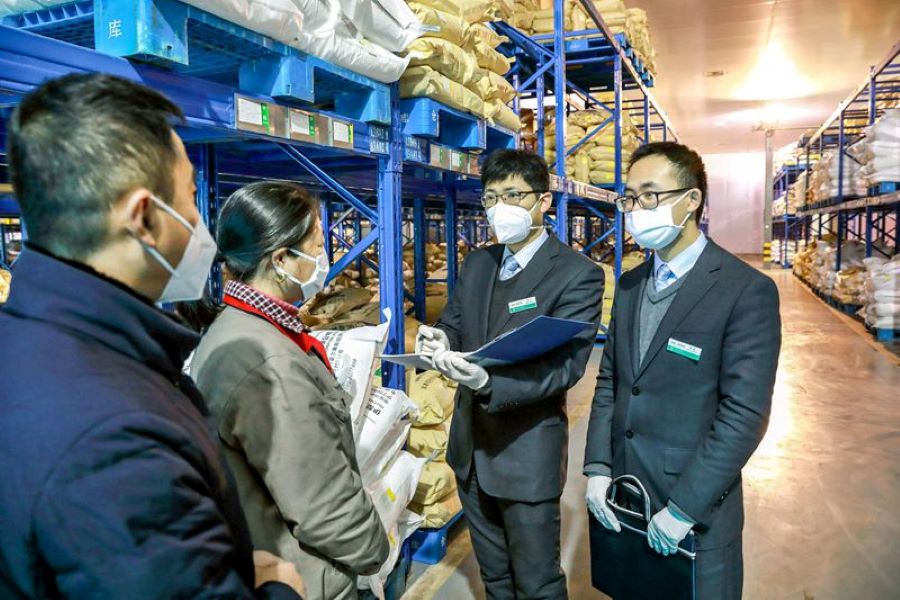 For Liang Xiaoli, putting in extra hours at the administrative service center where she works, is just part of the job.
As a staff member at the center dedicated to providing services for foreign enterprises, Liang knows that setting up and operating a business in another country can be laborious and confusing, and so it is her mission to smooth out the bumps.
Over the past few decades, Xinchang county in Shaoxing, Zhejiang province, has become a hub that has attracted many foreign businesses, and so it has been vital that the service center addresses their needs and requirements.
Working overtime is the rule, rather than the exception, says Liang. "We visit foreign enterprises during the daytime to find out how we can best serve them, and only have time to process the paperwork in the evening."
While only a small county with a population of a little over 419,000, Xinchang is home to 97 foreign enterprises, and a large number of foreign employees means that they have many practical concerns to attend to, such as acquiring their residence permits, legal matters and healthcare.
In the past few years, the entry and exit administration in Xinchang has established a round-the-clock service mechanism for foreign enterprises, with each business being assigned a staff member.
Each week, the staff members visit these enterprises to help address any problems that they and their foreign employees have encountered, and to explain the latest policies to them.
"Liang often says she is just doing some 'small things' when she visits, but to us they are big issues that matter," said Yu Bin, who works for Jiecang Group, a company specializing in motion control systems.
As a Canadian Chinese, Yu admits that he was at a loss as to how to go through all the procedures to settle in his job when he first arrived in Xinchang.
"What I didn't expect was that she personally came to my company to help me with everything," said Yu."That made me and my colleagues feel quite at home in this new place."
"Whether on WeChat or on the phone, Liang always responds to my queries promptly, even at 8 or 9 o'clock at night. It would be unthinkable outside of China," Yu added.
"The report delivered to the 20th National Congress of the Communist Party of China stated that the country will provide an enabling environment for private enterprises, protect the rights and interests of entrepreneurs in accordance with the law, and promote the growth of the private sector," said Liang, who was a delegate to the congress held in October last year.
Until the 1990s, Xinchang, a resource-strapped county, was a relatively poor place. But in the past few decades, it has become one of China's top 100 counties for economic growth, thanks to its pivoting toward technological innovation and related industrial development.
The county has four enterprises with annual sales exceeding 10 billion yuan ($1.47 billion), 14 listed companies, 257 national high-tech enterprises and 683 small and medium-sized enterprises focused on scientific research and technological development.
In the past eight years, Xinchang's annual R&D expenditure has consistently stayed above 4 percent of its total GDP.