Health checks on ascent nationwide
Share - WeChat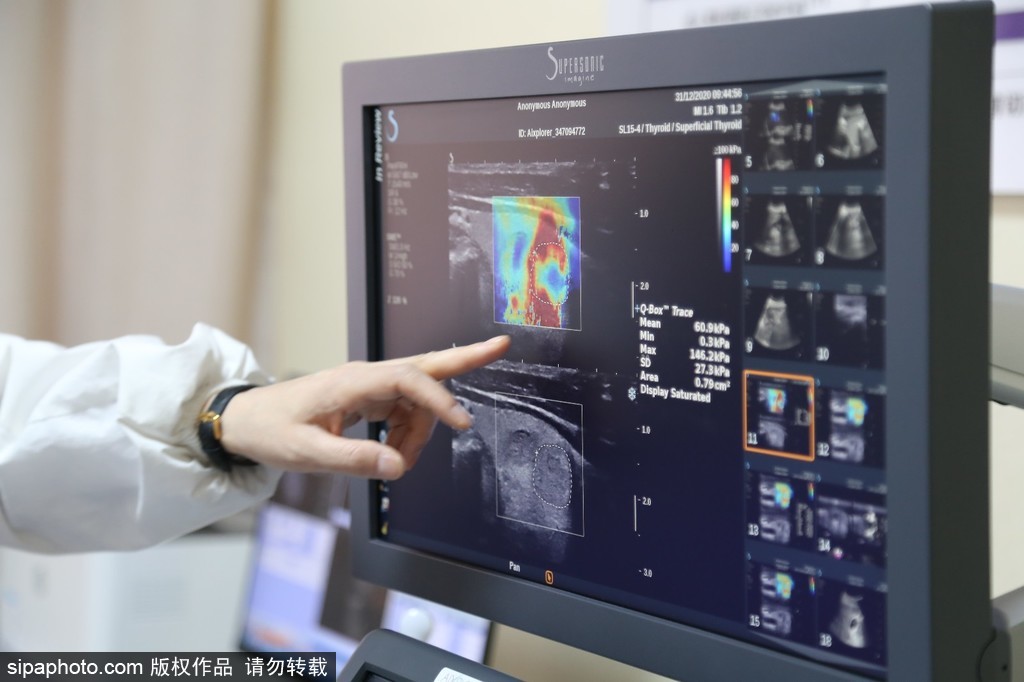 Physical examination bookings are on the rise in China, especially after more people recover from COVID-19, as many have growing concerns about their overall health condition post-infection.
With a rise in such demand, physical examination centers and hospitals launched special packages to tap the rising patient demand.
The examination packages for the recovered, based on prices, offer services on various bodily systems that may be affected by the virus, such as the respiratory and immune systems.
Richard Li, a 30-year-old office clerk based in Huizhou, Guangdong province, is among such patients.
"I still coughed for a few days even though my antigen test result for COVID turned negative. It is said that infected patients may get 'white lung' disease, so I got a CT (computed tomography) test just to be on the safe side," Li said.
"I took the test, which cost me around 400 yuan ($59.18), at a physical exam center nearby," he added.
Xuan Jiyou, general manager of Shanghai-based Qianmen Fund, said: "After recovering from COVID-19 infection, people pay attention to how well they have recovered. As the virus has many variants, and people have different symptoms when infected with different variants, they want to know about their body condition. Such a physical exam trend is expected to last for half a year," he said.
On Dec 27, Shanghai-based private medical institution Meinian One-Health Healthcare Group launched its recovery physical exam packages on its official website, and e-commerce platforms such as JD, Pinduoduo, Tmall and Douyin. By Thursday, on its official website, its standard recovery physical exam package, priced at 529 yuan, sold more than 160,000 units, while its premium recovery physical exam package, priced at 599 yuan, sold more than 10,000 units.
After calculations, within two weeks, the company's sales revenue in COVID recovery physical exam packages was nearly 100 million yuan.
Shanghai-based Rich Healthcare also launched COVID prevention screening packages, with its standard version and premium version priced at 599 yuan and 999 yuan, respectively. Xmedic, the high-end sub-brand of Rich Healthcare, launched similar packages on Dazhong Dianping, with prices ranging between 2,643 yuan and 4,173 yuan.
As reported by China Securities Journal, during the past week, the search for "recovery physical examination package" grew 350 percent, while that of "parent physical examination package" surged 530 percent from the week before.
A customer service staff from T-mall told China Securities Journal that the recovery physical exam package pays special attention to the examinations of the lungs, heart, liver and kidneys, which are prone to be attacked by the virus. The special package helps consumers have better management of their health conditions and health trends post-recovery.
For the Omicron XBB.1.5 recombinant variant, which has been raising concerns globally, Meinian OneHealth said that it is expected to launch physical exams related to the digestive system, which the XBB variant is said to possibly attack.
"Ever since the pandemic broke out, we have witnessed a steady growth of the physical examination market. This is also true for public hospitals and other institutions," said a spokesperson at Meinian OneHealth.
Data from the industry information network Chyxx showed that in 2021, China's physical exam market totaled 189 billion yuan, up 7 percent year-on-year. Between 2009 and 2020, China's physical exam visits surged from 230 million to 431 million, with a compound annual growth rate of 5.37 percent.
"With the growing market, physical exam institutions may follow the example of gyms and launch membership cards. In this way, they may set up patient health profiles, have deeper connections with consumers and cultivate their consumption habits for better growth," Xuan said.