Unusual bronze tiger bowl shown at Shanxi Museum
Share - WeChat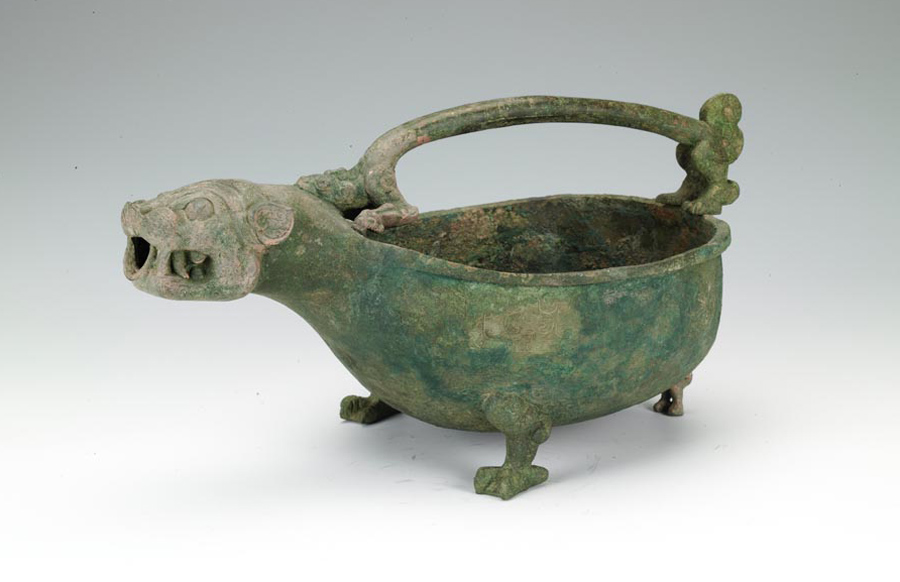 A ritual hand-washing bowl made of bronze in the shape of a tiger grabbed visitors' attention recently at the Shanxi Museum in Taiyuan, Shanxi province.
The piece, which was found in a tomb dating back to the Spring and Autumn Period (770-476 BC) in Taiyuan, played a role in etiquette.
It consists of three tigers - an unusual roaring tiger that forms the large main vessel, and two supporting miniature tigers.