Too early for accurate COVID-19 death tally, experts say
Share - WeChat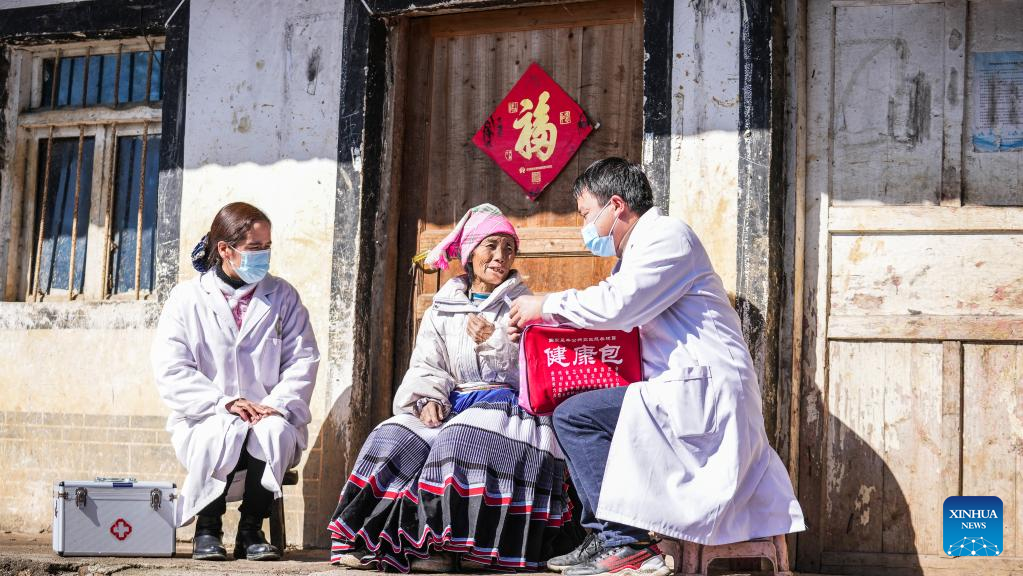 Senior Chinese health officials said on Wednesday that as the nation is devoting all-out efforts to boost the protection and treatment of vulnerable groups, it is too early to provide an accurate tally of COVID-19 infections and deaths amid the epidemic.
They made the remarks at an event organized by the China Public Diplomacy Association aimed at promoting communication among health experts and foreign media outlets based in China.
They also said the nation is closely monitoring viral mutations and the spread of the XBB variant, and that the chance of XBB replacing the current dominant strains of Omicron BA.5.2 and BF.7 in the short term is very small.
Liang Wannian, deputy dean of Tsinghua University's Vanke School of Public Health and a senior expert at the National Health Commission, said there is no universally acknowledged criteria for counting COVID-19 deaths, with some countries relying on the assessments of frontline doctors and some counting all patients who died within 28 days of returning a positive result.
"This method (counting all deaths within 28 days of a positive test) is relatively convenient but the caveat is that this approach is too general," he said.
As a result, he said different countries are now adopting different COVID-19 death criteria and some are also adjusting their standards in accordance with the latest developments of the pandemic.
Liang said that as the COVID-19 pandemic persists, it is impossible to precisely calculate the death rate of the disease. "Only when a pandemic is pronounced over can we provide a clear answer to the question," he said.
Wang Guiqiang, head of the infectious disease department at Peking University First Hospital, said that since the initial outbreak hit Wuhan, China has been adhering to the criteria of counting COVID-19 deaths as cases who have died of respiratory failure induced by COVID-19 infection.
He said that estimating excess deaths during a period, such as comparing the total deaths reported in Beijing in December from all cases, with the number of deaths registered last December, can be a good indicator of the harm of the disease.
Experts from the Chinese Center for Disease Control and Prevention said during an earlier interview that the China CDC is using the measure of excess mortality to record deaths.