Applet and WeChat groups provide assistance across the nation
Share - WeChat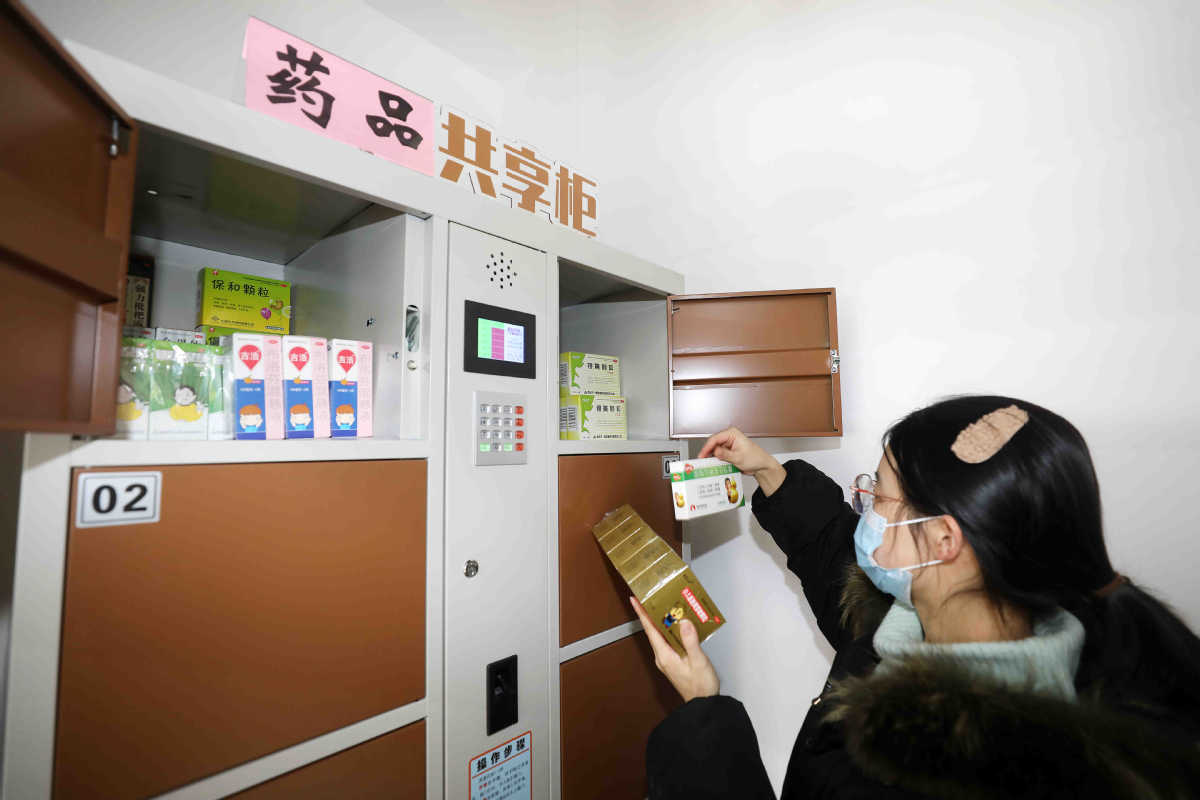 An applet and WeChat groups have been set up to help people with COVID-19 across the nation share fever medication.
Last month, the tech giant Tencent designed the applet, which allows people to share COVID-19 medicine.
After entering the applet — the Combat COVID-19 Mutual Aid Platform for Public Interest — on WeChat, those who require help can click a label that reads "I need medicine" and fill in their details. People who have medicine to spare can click "I have medicine" to offer help.
However, only over-the-counter medicines listed by the National Health Commission are allowed to be shared among strangers.
When they open the applet, the GPS or Beidou systems allow users to see messages sent by people near them.
For example, on Dec 26, one message requested fever medicine specifically designed for pregnant women that were currently unavailable in stores. Another sought medicine for a 3-month-old child.
Meanwhile, one person requested licorice tablets to treat a sore throat because they were unable to book an appointment with a local doctor.
Since the applet came into use on Dec 19, millions of people have visited it. By Dec 23, users had posted more than 810,000 pieces of information, according to an unidentified person in charge of the applet's service team quoted by People's Daily.
The person was quoted as saying that as of Dec 23, the top five cities for information requests were Shenzhen, Guangzhou and Dongguan, all in Guangdong province, Hangzhou in Zhejiang province and Shanghai.
The three items most in demand were antigens, the analgesic ibuprofen and acetaminophen, a drug used to treat fever and mild pain.
According to the People's Daily report, to prevent hoarding, the platform requires people to register with their real identities, and the amount of medicine shared is limited. In addition, the applet has launched a complaints and reporting channel to deal with violations of its terms.
Meanwhile, Tencent released an article on the platform titled "How people can use medicine for COVID-19 at home" to remind users of the safety criteria for different medications. It also suggested that people should visit their local hospital if they had severe symptoms.
Meanwhile, some communities have built their own channels to share medicine.
Community workers from the Xingfuli neighborhood in Wenzhou, Zhejiang, have set up a WeChat group to share medication among more than 480 residents.
Hu Wanlu, one of the community workers, told local broadcast and television media that residents have actively shared their extra medicine within the group, exchanging items offline themselves or through community workers who volunteer to act as intermediaries.
Meanwhile, on Dec 20, the government of Baiyin, a city in the northwestern province of Gansu, posted a notice to encourage communities and village committees to start medicine-sharing groups online.
Recently, local governments nationwide have provided residents with free fever medication. For example, each person in Zhoukou, Henan province, can visit a designated pharmacy to collect 10 tablets of ibuprofen by showing their ID card.
Meanwhile, the government of Jilin province has distributed 2 million fever-reduction pills to people free of charge.
Many other places — including Zhejiang and Henan provinces — have set up mobile medical stations where residents can receive medical treatment close to home.
Each station is equipped with at least one doctor and one nurse from a medical institution, and diagnosis and treatment can be completed in five minutes, local media said.