More waterfowl wintering in China's largest saltwater lake
Share - WeChat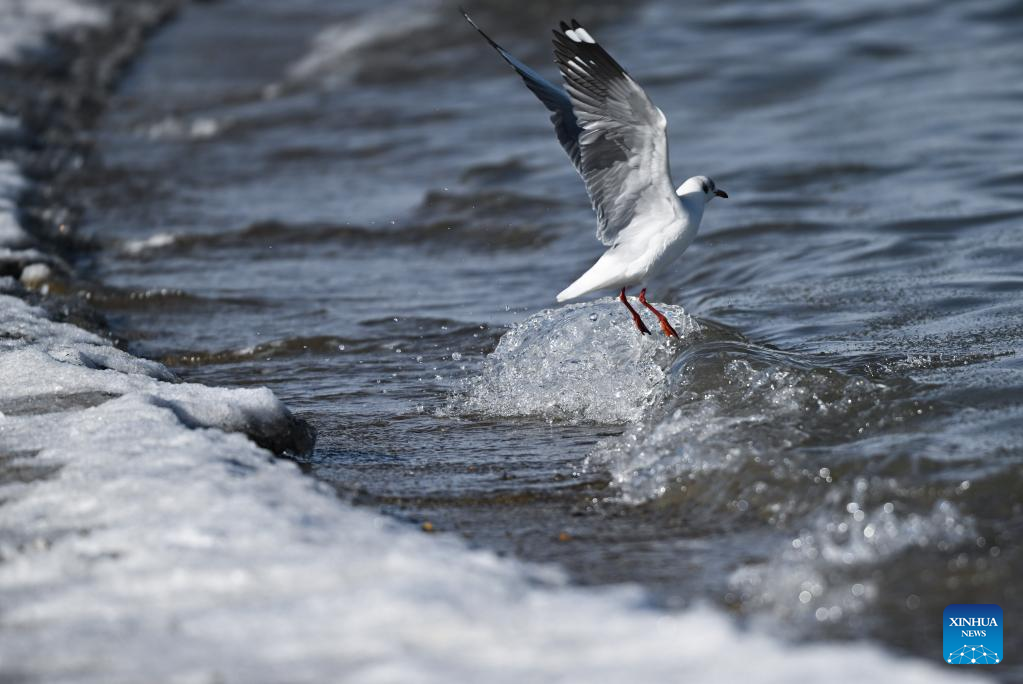 XINING -- The number of wintering waterfowl in Qinghai Lake, China's largest inland saltwater lake, increased 3.5 times to more than 11,100 year on year during this winter, according to the national nature reserve administration of the lake.
The monitoring data was collected by the administration during its winter patrol.
Data shows that the number of whooper swans under second-class national protection reached over 600 this winter, an increase of 2 times compared with the same period last year; while the number of ruddy shelducks rose 3.9 times to more than 10,500.
Meanwhile, the monitoring team also found that an increasing number of ruddy shelducks settle in Qinghai Lake due to the improved habitat environment and abundant food.
"An important reason for the apparent increase in wintering waterfowl is because more and more summer migratory ruddy shelducks reside in the lake," said Sun Jianqing, from the administration.
Sun has participated in lake patrol and monitoring since 2007. "Through years of monitoring, I found that the number of wildlife and species is increasing, and their habitats continue to improve. The increasing number of waterbirds also shows that the function of wetlands in the Qinghai Lake basin is improving."
In recent years, the local government has been making efforts to establish a monitoring system covering the whole lake, strengthen ecological protection, and raise the ecological and environmental awareness of local farmers and herdsmen.
Located in Northwest China's Qinghai province, the lake is a major transit point for migratory birds from Central Asia to India and East Asia to Australia. It also serves as an important winter home for waterbirds on the Qinghai-Tibet Plateau.