Health authorities provide list of Chinese medicines for COVID-19
Share - WeChat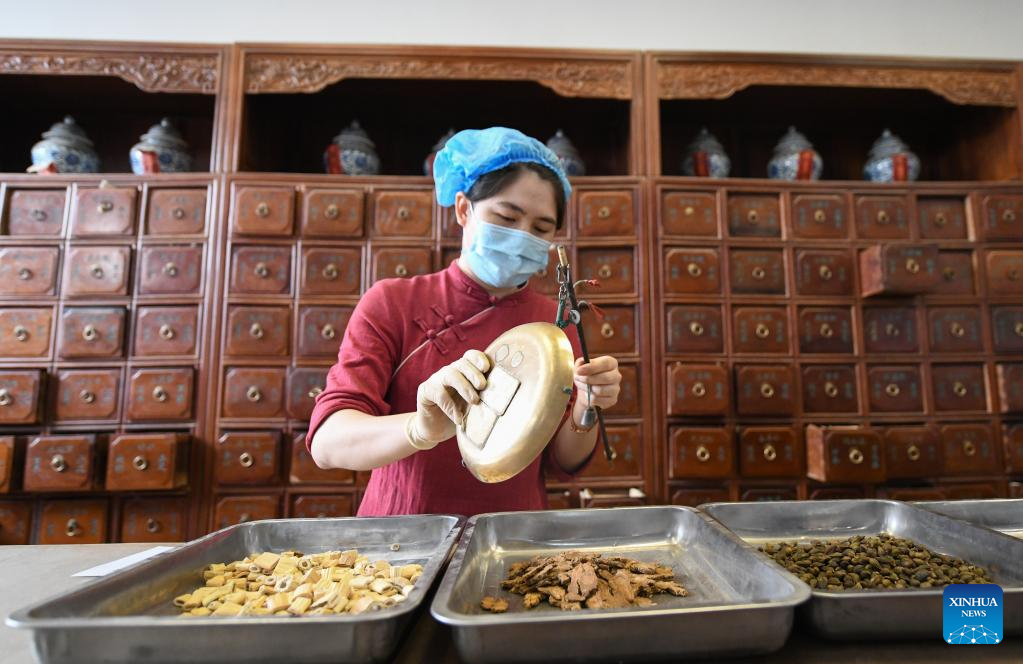 Health authorities have recommended a list of traditional Chinese medicines for COVID-19 patients recovering at home as part of a broader effort to ease the strain on supply of fever and cold drugs.
Huang Luqi, deputy director of the National Administration of Chinese Traditional Medicine and president of the China Academy of Chinese Medical Sciences, said on Tuesday that 70 such drugs had been endorsed for COVID patients to ease symptoms while isolating at home.
His administration encouraged local authorities to allow TCM institutions to borrow herbs from one another to ease the medicine shortage in some areas.
"We are doing everything within our power to expand the supply of traditional Chinese medicine," he told a news conference
Besides, TCM hospitals joined many mainstream ones in constructing fever clinics, intensive care units, lung departments and emergency centers. Some also rolled out virtual appointment programs to help patients avoid busy hospitals, said Huang, also an academician at Chinese Academy of Engineering.
More TCM experts have become members of expert panels in many places. COVID treatment plans also increased involvement of TCM practitioners, he said.