Omicron subvariants detected in Shanghai
Share - WeChat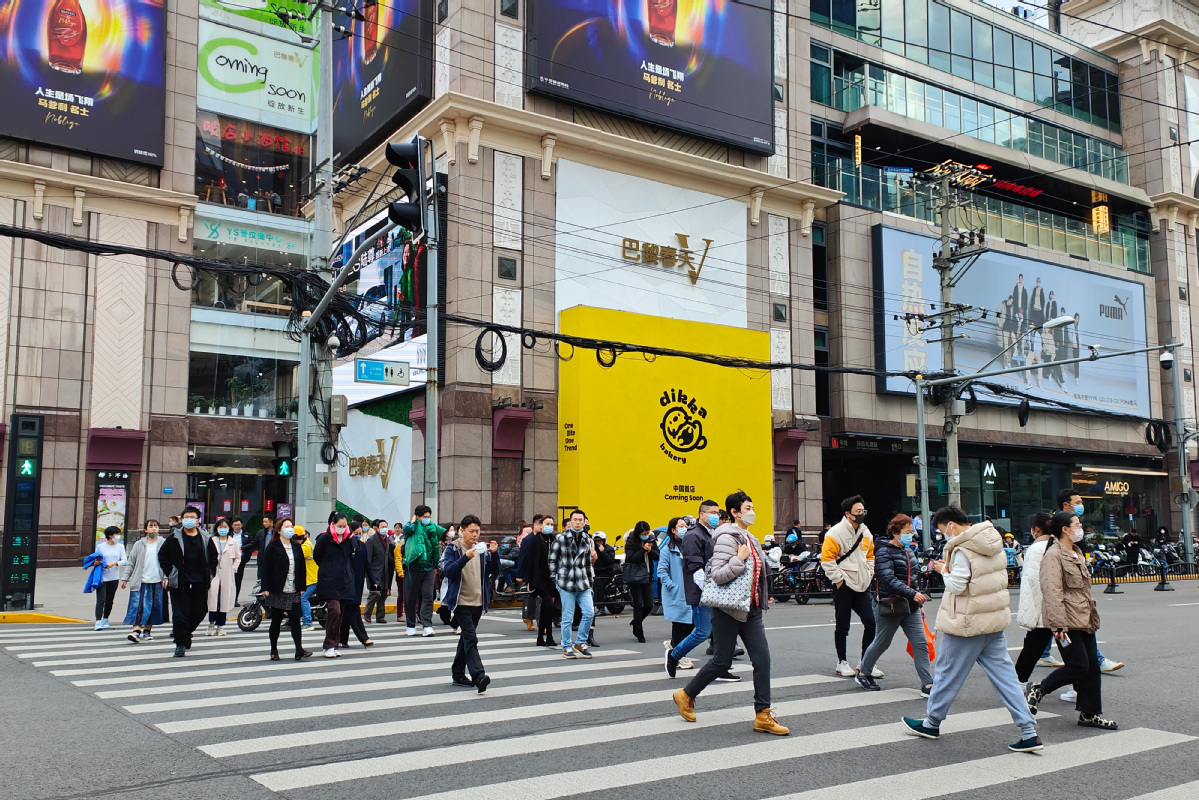 Scientists have detected XBB.1.5, a new and super-transmissible subvariant of Omicron, in Shanghai, but the subvariant, mostly found among the city's imported cases, has yet to cause local transmissions, according to the research team that keeps track of the COVID-19 strains present on the Chinese mainland.
The research team, comprised of researchers from Ruijin Hospital Affiliated to Shanghai Jiao Tong University School of Medicine and Shanghai Public Health Center, has recently added 369 new sequencing results of COVID-19 to the database of the Global Initiative to Share All Influenza Data, an upload made by team member Chen Saijuan, a member of Chinese Academy of Engineering.
The research team said these samples came from patients with COVID-19 in Shanghai and were randomly collected between Nov 23 and Dec 22.Gene sequencing confirmed 30 known subvariants of Omicron, and no new mutations of COVID-19 have been found. The two subvariants, BQ.1 and XBB, which are widely prevalent in Europe and the United States, accounted for more than one-third of the samples.
Yet the two subvariants, detected mostly among imported cases, have yet commanded the field in China, where BA.5.2 and BF.7 remain the main strains, the research team said.
Among the 25 XBB samples monitored in Shanghai, there were three cases of XBB.1.5, which is widely projected by scientists to become the dominant strain globally in the near future because of its increased transmissibility and enhanced ability to evade the immune system, stronger than any other known strains.
Scientists in the US have estimated XBB.1.5 will make up 40.5 percent of new infections in the US in the near future.
Chinese scientists also predict that new mutant strains, such as BQ.1 and XBB, will likely form a co-circulation with BA.5.2 and BF.7 in the country due to their spread advantage.
"XBB has a strong ability to evade the immune system, which has led to an increase in the number of infections in some countries," Li Tongzeng, chief physician of the respiratory and infectious diseases department of Beijing You An Hospital, told People's Daily.
Thanks to their strong ability to dodge the immune system barriers set up by vaccines and previous infections, the new subvariants including XBB.1.5 will also infect those who've had previous infections, Li said.
"But data from other countries shows that the pathogenicity of the new subvariants is no different from previous strains," Li added.
While caution is being urged by public health experts with regard to the new subvariants, they also warn against indiscriminate use of medicine.
Li has been joined by many other experts debunking the claim that XBB.1.5 mainly attacks the cardiovascular and cerebrovascular systems and the stomach. The claim has recently gone viral online in China and sparked panic buying of montmorillonite powder and norfloxacin.
Both montmorillonite powder and norfloxacin are drugs for treating diarrhea, but are not necessarily applicable for treating diarrhea brought on by COVID-19, Li said.
Norfloxacin, a kind of broad-spectrum antibiotic that is often used for diarrhea caused by bacteria, such as enteritis and dysentery, is ineffective for diarrhea caused by viruses, which can usually be relieved on its own within one to three days, Li said.