Porcelain carver taps out image of soccer star
Share - WeChat With a hammer, Liu Jinduo, a porcelain carver in Hunan province, recently completed a lifelike portrait of Lionel Messi on a granite slab in Changsha.
Liu said he is a fan of the Argentinian superstar, and he hoped to salute his idol through carving the portrait. It took Liu, an inheritor of porcelain carving, two days to complete the portrait as the 2022 FIFA World Cup came to an end in Qatar. Argentina defeated France to win.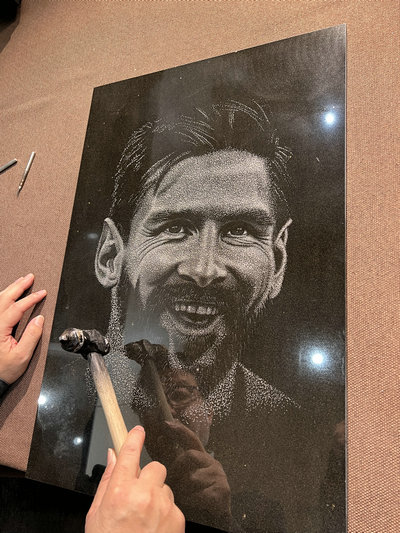 A traditional craft combining painting and sculpture, Hunan's Baoqing porcelain carving — an intangible cultural heritage — has a history of more than 100 years. Carvers usually draw with a pen on the porcelain — flowers, birds, insects, fish or landscape before starting to carve.
They then start chiseling with a special knife and hammer, cutting dots and lines on the glaze to form vivid pictures. "Porcelain carving requires great patience and utmost care," Liu said, adding that it may take from several days to months for a carver to complete a portrait on a porcelain.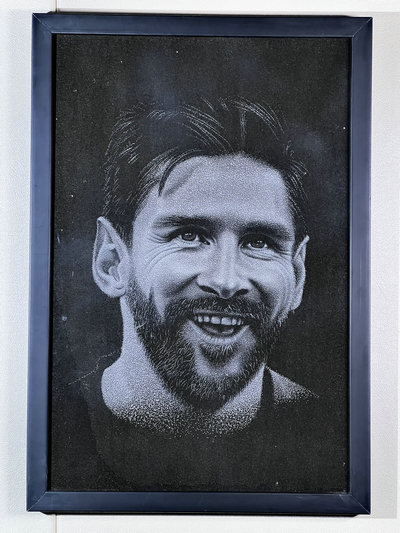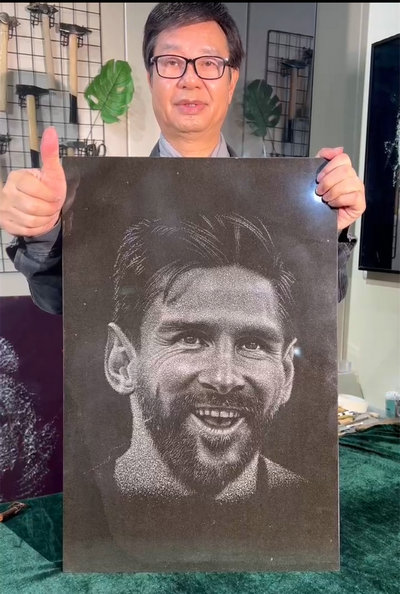 Most Popular