Concert featuring ancient poetry set to debut in the US
Share - WeChat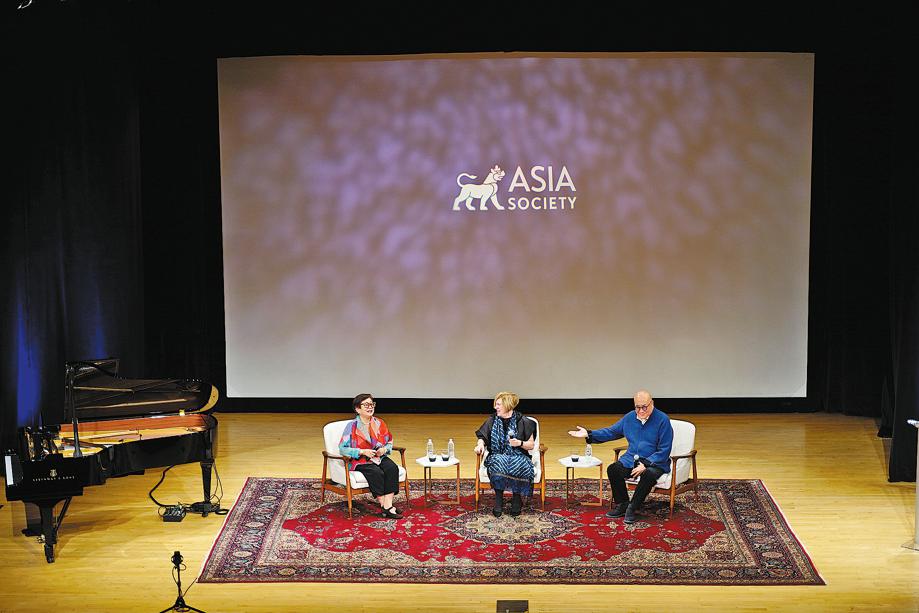 A concert that features Tang Dynasty (618-907) poems is set to hit the United States next month to celebrate the Chinese Lunar New Year and the 50th anniversary of the Philadelphia Orchestra's historic 1973 tour of China.
The program entitled Echoes of Ancient Tang Poems is set to debut on Jan 6 and 7 in Philadelphia and New York, presented jointly by iSING! Suzhou and the Philadelphia Orchestra.
The show, led by former Philadelphia Orchestra assistant conductor Lio Kuokman, features ancient Chinese lyrical texts from young composers who were selected from the 2020 iSING! Composition Competition.
The 2020 iSING! Composition Competition was a five-month-long process of selecting composers from more than 200 entries from nine countries. The panel of judges included Tian Haojiang, renowned basso and iSING! founder and artistic director.
Founded in 2011, iSING! is the first international vocal art festival in China.
Founders of iSING! have discussed their campaign to champion singing in Mandarin in the international classical music world, from training young singers in Mandarin, to curating a new repertoire through their 2020 iSING! International Composer Competition, culminating in a full-evening program first presented by the Suzhou Culture and Arts Centre.
Since 2014, over 380 singers from more than 30 countries have been selected to come to China to participate in the annual iSING! Suzhou art festival.
Poets of the Tang Dynasty featured in the upcoming program Echoes of Ancient Tang Poems include Li Bai, Bai Juyi, Du Fu, Du Mu, Zhang Ji and Wang Bo.
"I was initially worried about being able to connect both historically and culturally," says Spanish composer Fernando Buide del Real in an official media statement. "But I soon realized Tang poetic sentiments are universal and transcend geographical boundaries. During the COVID-19 lockdown, I found resonance in Wang Bo's poem about friendship, loneliness and separation. The precision and depth of the Chinese language is astounding. Every character and phrase is filled with meaning."
January's concert also aims to celebrate the 50th anniversary of the Philadelphia Orchestra's 1973 tour of China, the first by an American ensemble. Over the past 50 years, the orchestra has returned to China 12 times, more than any other US orchestra.
On Dec 8, the Asia Society New York hosted a panel discussion on the genesis and development of Echoes of Ancient Tang Poems.
The panel started with a 30-minute segment from The Moon and I, a documentary film recounting iSING!'s historic 2021 Suzhou performance.
"I think this event is very important to China and the US, especially in terms of cultural exchanges," Tian tells China Daily.
"During the COVID-19 pandemic, performing arts around the world have been greatly affected. Our upcoming event integrates Tang poems, new forms of music, and singers from nine different countries — this is the first time in history. In the current situation, such performance is particularly important," Tian says.
During the panel, Kevin Rudd, president and CEO of Asia Society and former Australian prime minister, read a famous Tang Dynasty poem entitled Thoughts on a Quiet Night by Li Bai in Chinese via video link.
Most Popular