Integrated network to ensure ecological red lines not crossed
Share - WeChat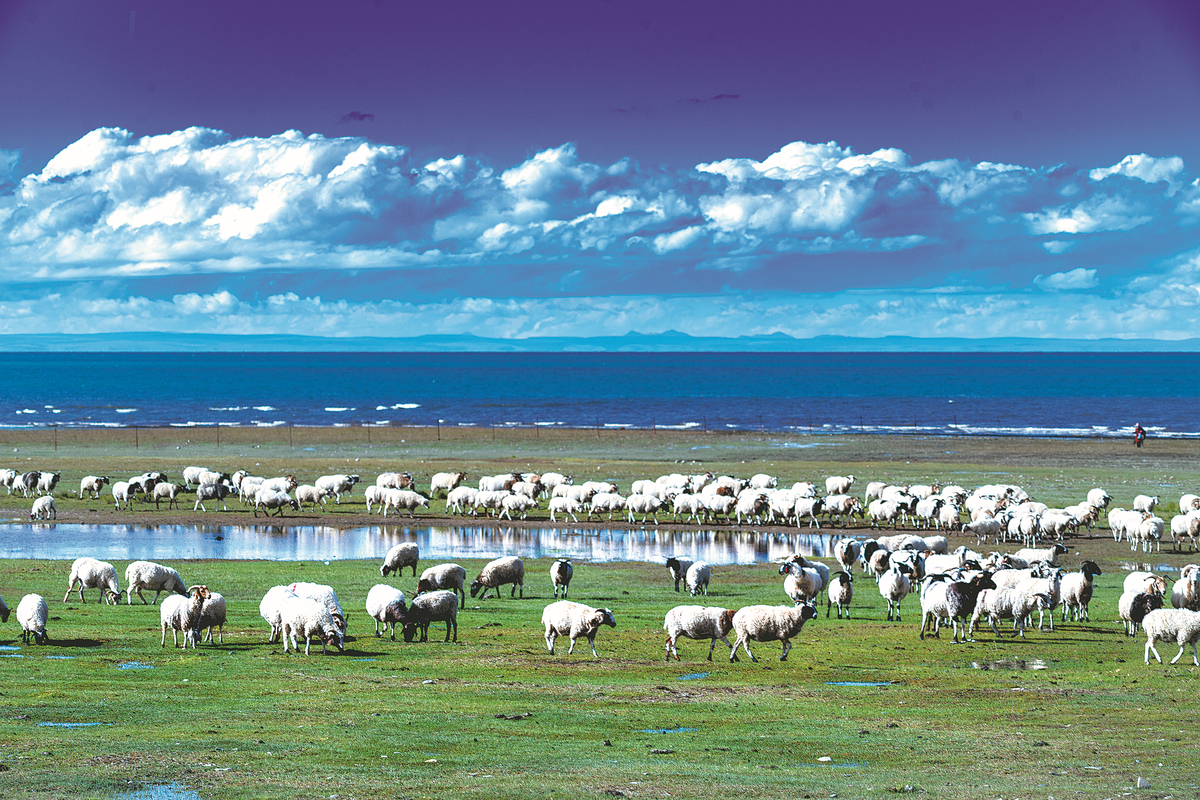 Space-ground monitoring to enhance protection over vast conservation areas
China will establish a space-ground integrated network to monitor its ecological conservation red lines, which encircle over 30 percent of the country's land area, said officials from the Ministry of Ecology and Environment.
In a move to enhance ecological conservation, the central authorities issued a guideline on the red line strategy in 2017, vowing to impose mandatory and rigorous protection in areas encircled by the lines.
The mechanism will cover regions playing important roles in the functioning of ecosystems — including water and soil conservation, and biodiversity maintenance — as well as ecologically fragile areas prone to soil erosion and desertification, according to the document.
Through continuous efforts to optimize the mechanism, China plans to guarantee national ecological safety by 2030.
So far, some 30 percent of the country's land area is protected by these lines, said Cui Shuhong, head of the ministry's nature and eco-conservation department, at a news conference ahead of the second phase of the COP15 United Nations biodiversity conference.
Under the theme of "Ecological Civilization — Building a Shared Future for All Life on Earth", the second phase of the UN gathering is being held in Montreal, Canada from Dec 7 to 19.
Cui stressed the significant role of the mechanism in strengthening ecological conservation, saying it has brought 90 percent of important national ecosystem types and 74 percent of wild fauna and flora under protection.
He said the ministry has made great efforts to establish a supervisory system for the mechanism. Pilot programs, for example, have been rolled out since 2020 in five provincial regions, including Hebei and Jiangsu provinces, to explore viable supervision procedures.
A national supervision platform is now in trial operation, he continued. Once commissioned, the platform, which includes a space-ground integrated monitoring network, will promptly report monitoring results to related officials.
The space-ground network will be "very important" in the supervision of the red lines, noted Gao Jixi, head of the Center for Satellite Application on Ecology and Environment, which is affiliated with the ministry.
Reserves are often isolated, with many showing up as dots on the map, he said in an interview with China Daily. The red lines will help connect those isolated points and better protect the integrity of ecosystems by restricting human activities and industrial development.
Unlike protected areas and national parks, however, areas encircled by red lines don't have dedicated, localized administrations, he said.
Despite their important role in environmental monitoring, satellites are not sufficient enough to ensure red lines, which cover vast areas scattered across many regions across the country, are effectively supervised, Gao added.
"It's not possible for satellites to cover everywhere with remote sensing on a daily, weekly or monthly basis," he said.
He said tower-based remote sensing and vehicles carrying monitoring equipment as part of the space-ground network will help address the short-term gap in satellite monitoring.
Located in areas subject to human activity and those with fragile ecosystems, the monitoring towers can carry out remote sensing around the clock, he said. The special vehicles will regularly patrol areas beyond the monitoring capability of the towers to detect changes.