Town's biodiversity efforts recognized at COP15
Share - WeChat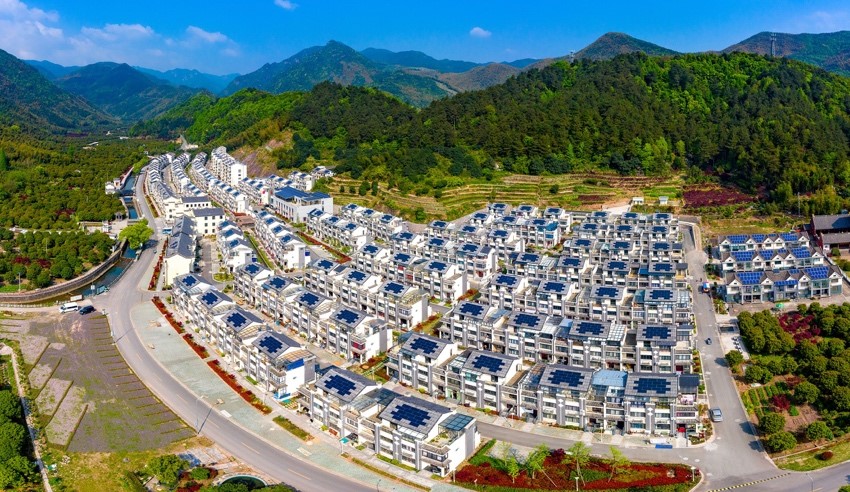 Longguan township in Ningbo, Zhejiang province, shared its sustainable development achievements at the 15th Conference of the Parties (COP15) to the United Nations Convention on Biodiversity, in Montreal on Friday.
Located at the foot of Siming Mountain, Longguan township in the city's Haishu district boasts rich biological resources. In recent years, it has built itself into a biodiversity-friendly township by launching conservation bases and eco-friendly energy projects.
In 2007, the local government decided to develop a green economy in the township and highlighted environmental conservation as a precondition of all construction work. Through years, the idea has been carried out in many projects, including industrial layout, space planning, infrastructure construction and tourism.
This year, before the construction of Xueao Road on Siming Mountain, Longguan transferred more than 100 rare plants to the Ningbo Botanical Garden.
Various facilities have been built around the township to offer sustainable habitats for animals.
To date, more than 20 conservation bases have been built in Longguan for plants, such as ferns and isoetes, and more than 300 artificial nests, artificial bushes and "insect hostels" have been launched in forests.
Years of biodiversity protection have also promoted rural vitalization in Longguan.
Li'ao village in Longguan has embraced renewable energy, and photovoltaic panels are installed on many rooftops. The clean energy helps the village replace more than 216 metric tons of coal consumption and 598 metric tons of carbon dioxide emissions each year. Electricity generated from the panels also creates a new source of income for residents.
In June, Longguan was designated as China's first biodiversity-friendly township by the Ministry of Ecology and Environment.
The township encapsulates the methods of biodiversity protection laid out in the Guidelines for Biodiversity-friendly Township Planning. The guidelines were released at a sub-forum of the second phase of COP15. Seventy-five representatives and scholars from 18 countries attended the event.
Yu Yin in Ningbo contributed to this story.