HK a 'base' for deepening ties
Share - WeChat Tanzanian ambassador says vast areas exist for cooperation between Hong Kong and Tanzanian businesses arising from the Belt and Road Initiative, with the SAR playing a unique role in boosting relations between the East African country and China. Xu Weiwei reports from Hong Kong.
The Hong Kong Special Administrative Region has a unique role to play in strengthening relations between China and Tanzania, as well as in promoting the Belt and Road Initiative, said Mbelwa Kairuki, ambassador of the United Republic of Tanzania to the People's Republic of China.
In an interview with China Daily during a business trip to Hong Kong from Nov 29 to Dec 3, he said the SAR and Tanzania have a lot in common, particularly in their legal and business structures, and in being a free market. Many Chinese and Tanzanian enterprises use Hong Kong as a bridge to strike deals, allowing both sides a "soft landing".
At meetings with officials of the Hong Kong Productivity Council, Kairuki stressed the need for both sides to amplify cooperation in industrial research and promote exchanges among organizations.
"We have a lot more to learn from Hong Kong organizations and enterprises in technology development, research and innovation," he said. The ambassador was briefed on the city's Fourth Industrial Revolution or reindustrialization strategy. "I was greatly impressed with that. In Hong Kong, 90 percent of its innovation projects are for industrial use, helping to improve people's lives, not just for research."
Kairuki also called on the Hong Kong Young Industrialists Council, where he gave an overview of Tanzania's economic situation and the opportunities in business and trade in his country. The HKYIC, which has more than 150 members, and Kairuki agreed to organize an online forum to exchange views on business relations, and the council plans to send a delegation to Tanzania next year.
Kairuki noted that Hong Kong has a niche in cutting-edge technology advancement in many areas, and this would push many industries up the value chain. "At my meeting with the young industrialists, I mentioned there are certain industries that would require input from other businesses," he said. "That's where Hong Kong has great strength - in terms of innovating new products for key industries, be it in textiles, electronics or food processing."
Kairuki also met with Annie Wu Suk-ching, Tanzania's former honorary consul in the HKSAR, to discuss bolstering development and cooperation between Hong Kong and Tanzania.
According to Kairuki, using Hong Kong as a base to raise capital for launching strategic projects offers opportunities. For instance, Tanzania is rich in resources like nickel, graphite and lithium, which are sought-after minerals in the production of batteries for electric vehicles. Enterprises that Tanzania is targeting include BYD, Tesla and other automakers.
"Our aim is to be able to raise capital, invest in mineral extraction and value addition, and then export value-added minerals ready for manufacturing electric-car batteries to China and the world," Kairuki said.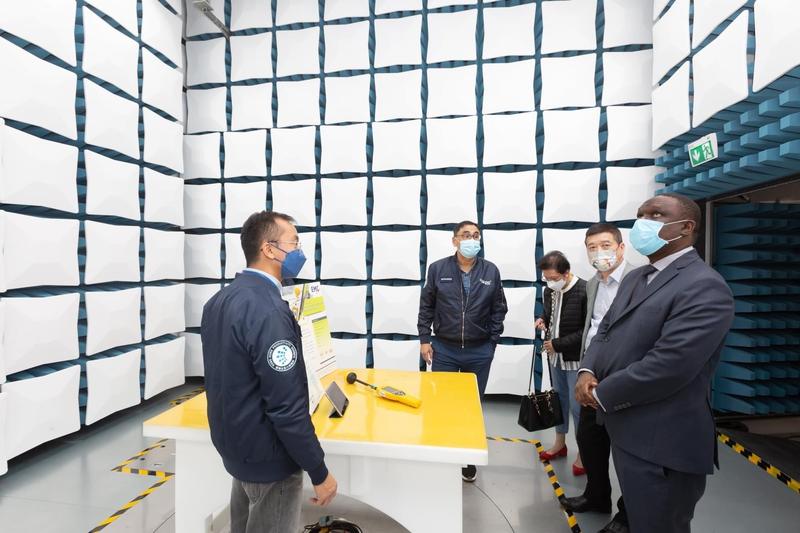 However, Kairuki said attaining these targets would take time as Tanzania needs to bring its young experts in the legal, financial, marketing and engineering fields to Hong Kong to learn about the city's business operations. "Later, we can set up businesses' branches here, team up with Hong Kong companies and jointly raise capital in the stock market to enable us to invest in, extract and add value to minerals before exporting to global markets."
In educational exchanges with Hong Kong, the ambassador said his country has an agreement with the Hong Kong Polytechnic University to train young Tanzanian businesspeople to do business in China. The training includes visits to South China and local enterprises, as well as conducting long-term programs in business and science innovation. "We had planned to cooperate in establishing startup centers in Hong Kong and Tanzania, but this has been put on hold due to the pandemic. We hope to continue with these plans in the near future," said Kairuki.
On the Belt and Road Initiative, Kairuki said it was one of the topics President Xi Jinping and Tanzanian President Samia Suluhu Hassan discussed at their meeting in Beijing on Nov 3. He said it's an innovative push that provides a platform for African countries, including Tanzania, to connect with each other in terms of trade, infrastructure, policies and investment.
"Already, it's bearing fruit - we've seen trade between Tanzania and China having gone up by 47 percent. Movement of people between our two countries is also on the rise. We have direct flights between Guangzhou and Dar es Salaam in Tanzania," he said, adding that the number of Tanzanian students studying in China has climbed to 5,000. "All these are due to the Belt and Road Initiative."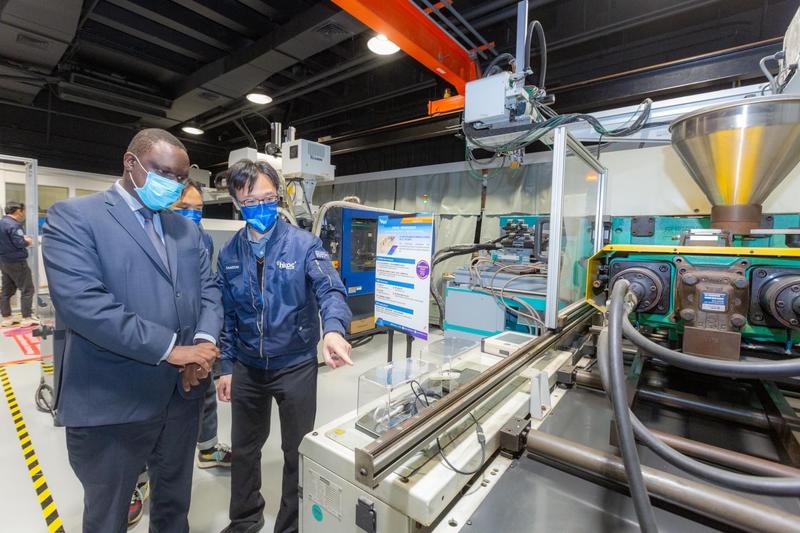 Chinese enterprises have participated in the construction of infrastructure projects in Tanzania, including railways, ports and airports, Kairuki said. "This is all done with Chinese technology and world-class work, and we're very happy with it."
Kairuki also mentioned the Southern African Development Community as a corridor, which covers the Tanzania-Zambia Railway built with Chinese assistance in East Africa, and links the port of Dar es Salaam in eastern Tanzania with the town of Kapiri Mposhi in Zambia. The railway is considered a very important symbol in China-Africa relations and an economic freedom project.
"Leaders of our two countries have agreed to work together to revitalize the Tazara Railway and the spirit of Tazara, so that it can facilitate the movement of goods between China and Tanzania, Zambia, the Democratic Republic of Congo and beyond," the ambassador said. "There are huge opportunities with this railway being revitalized."
Kairuki says there's still a lot of work to be done to implement the important consensus reached by the leaders of China and Tanzania. "Our two peoples need to work closely together to realize these objectives."