Species that are enjoying greater protection in China's northeastern region
Share - WeChat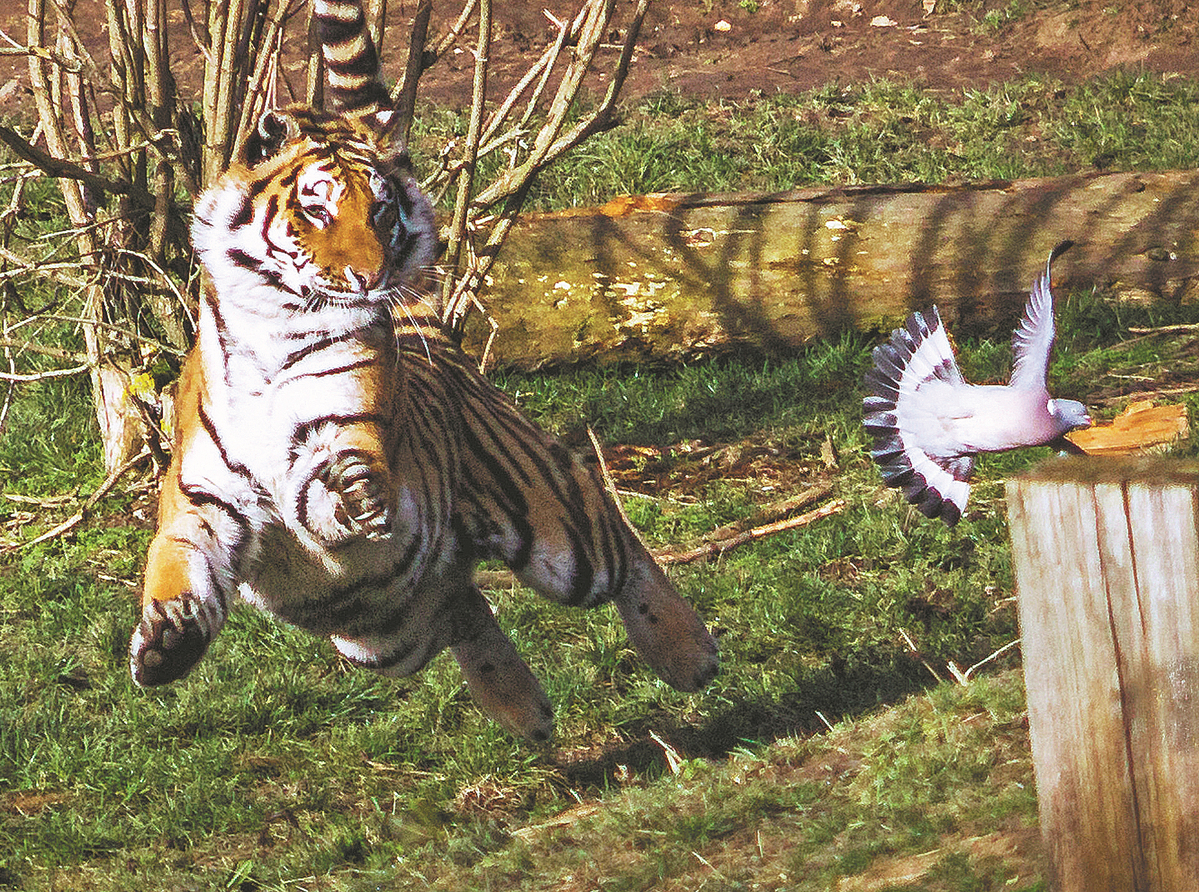 Amur tiger
They are also known as Siberian or Ussuri tigers. According to the National Animal Collection Resource Center, males can reach 2.3 meters in length and weigh 250 kilograms, which is much larger than tiger species in the Southern Hemisphere.
Because larger prey is scarce in the forests of the Northern Hemisphere, the big cats are forced to travel long distances to fill their stomachs. The range of female tigers is about 300 to 500 square kilometers, while males can cover an area more than twice as large.
The tigers breed every two years, with the female giving birth to two to four cubs per litter on average. However, very few cubs make it to adulthood.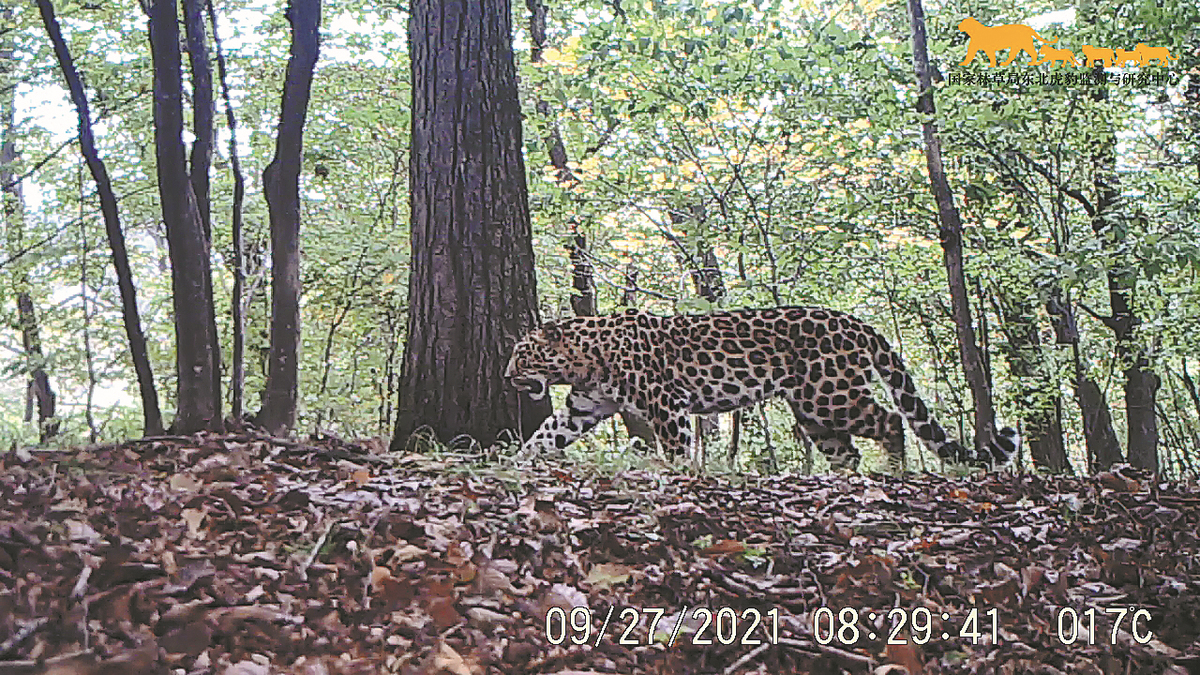 Amur leopard
There are about 100 in the wild globally, mainly in China and Russia, according to FairPlanet, a nonprofit based in Berlin, Germany, that focuses on biodiversity.
In the Northern Hemisphere, they are the second-largest big cat species after the Amur tiger, but they have smaller heads, longer tails and short, strong limbs. The critically endangered animals have unique ring-shaped spot patterns, which resemble human fingerprints, making it possible for them to be identified individually. This big cat is known in China as the "Gold coin leopard" because the patterns resemble ancient golden-copper money.
According to the World Wildlife Fund, the Amur leopard can run at speeds of up to 59 kilometers per hour and leap more than 5.7 meters horizontally and up to 3 meters vertically.
They have summer and winter coats. The summer fur is 2.5 centimeters thick, while it can reach 7 cm in winter. The nocturnal, solitary animals prefer to feast on deer and boar, but will eat rabbits and mice if they can't find bigger prey.
When food is scarce, they sneak into villages at night to steal poultry and livestock. The leopards can climb trees, and are so well-camouflaged that sometimes they can only be seen by the twitching of their tail. Their tongues have sharp-pointed rasps, called papillae, which are used to scrape the meat off the bones of their prey.
Amur leopards don't have a specific breeding season, their gestation period lasts around 12 weeks, and females give birth to a litter of two to three cubs. The cubs are born blind and weigh about 500 grams. They are so vulnerable that the mother keeps them hidden for around six to eight weeks after birth.
Asian black bears
There are four subspecies of the Asian black bear in China: Tibetan; Northeastern; Sichuan; and Taiwan. The Northeastern is the only bear found in that region of China. The government estimates that there are about 28,000 in the country at present.
They are primarily nocturnal, but sometimes they venture out during the day to feed. They are solitary animals and only come together when competing for territory or to mate.
In the colder regions, many of the bears hibernate, while those who live in warmer climates do not.
Eurasian lynx
The Eurasian lynx is a medium-sized wild cat. Their body is short and they have long legs and large feet. Their ears have a distinctive black tuft at the tips and their paws have sharp, retractable claws. Their coat is long and very dense, especially during winter, and has a wider range of colors than other cats. The shorter, summer coat is brownish or reddish, while in winter it grows thicker and is gray, rusty or red. The cat's coat is also patterned, almost always with dark spots.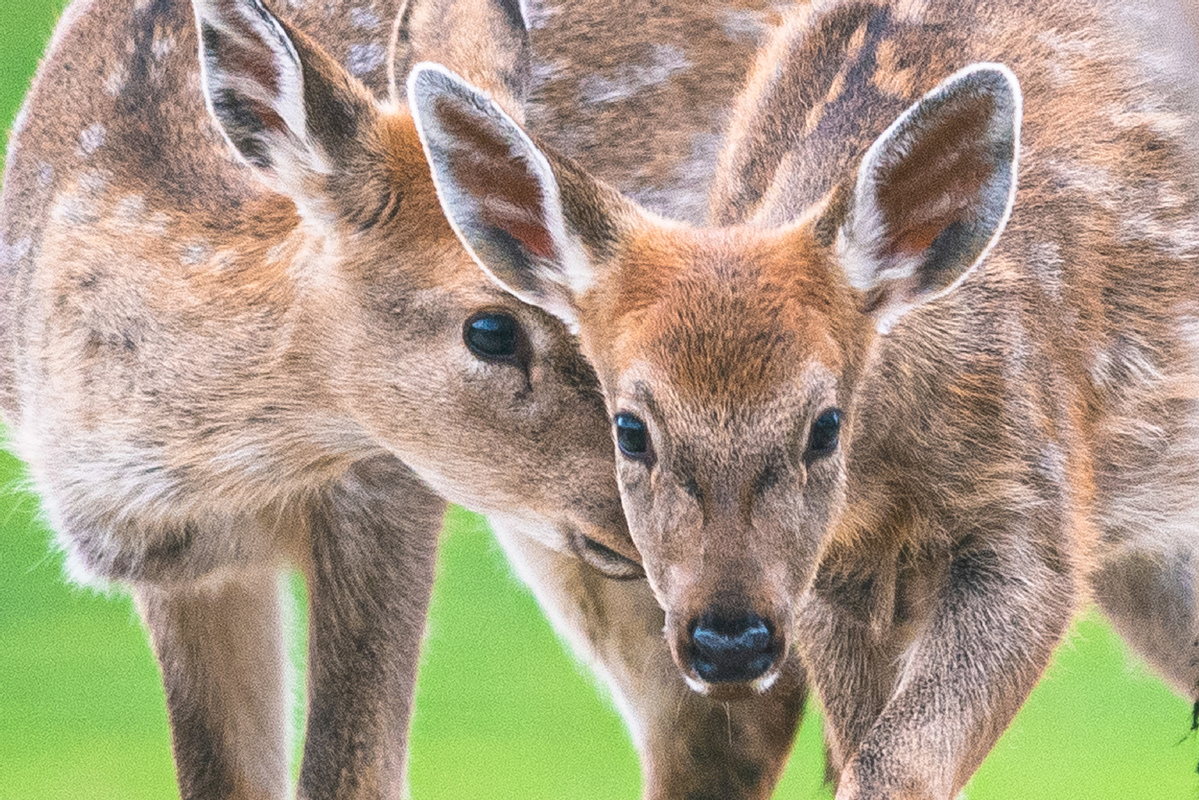 Sika deer
Also known as spotted deer, they have very small heads and short legs. The males' antlers generally have three or four points. Those with a more dominant role in the group have more, while females have two black bumps on their heads instead. The fur is yellow-brown to reddish-brown and the animal has a dark dorsal stripe that is surrounded in summer by white spots.
In winter, the fur is dark gray to black, with no spots, or just very faint ones. Of the 13 commonly recognized subspecies of Sika deer in the world, five were originally found in China, according to the book Sika deer: Biology and Management of Native and Introduced Populations. The number in the wild fell sharply because of hunting, plus loss and fragmentation of habitat. There are about 8,500 in the wild in China, but about 290,000 are farmed in the country, the book said.