Elderly urged to get vaccinations against COVID-19
Share - WeChat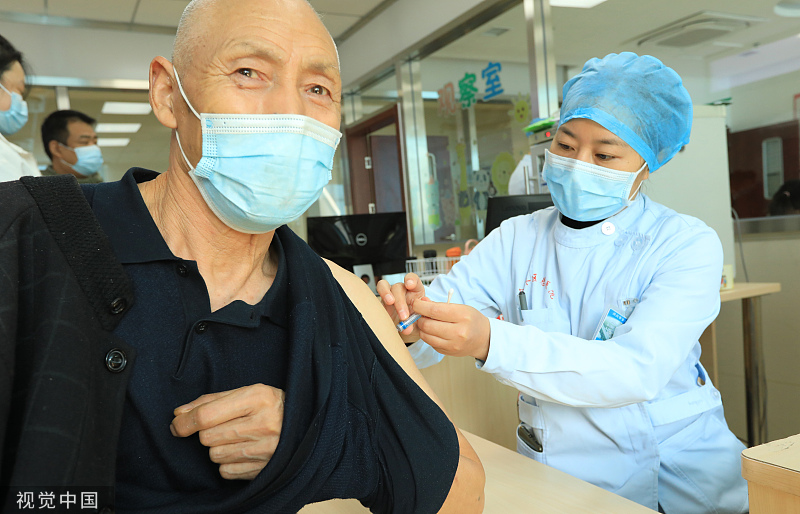 Chronic diseases such as diabetes, high blood pressure are not absolute contraindications for seniors to get COVID-19 vaccination, a health official said on Wednesday.
Zheng Zhongwei, an official at the National Health Commission and head of China's vaccine development force, said some elderly people with diabetes and high blood pressure may have worries about being vaccinated, but as long as their conditions are stable, there is no issue.
However, those likely to suffer a severe allergic reaction, who are in an acute stage of chronic disease or are in the final days of their lives, should not get vaccinated, he said. Additionally, those who are acutely sick should also hold off until they are better.
Everyone else should get vaccinated as quickly as possible for their own safety, he said.
All the current Party and State leaders have been given domestic COVID-19 vaccines and heads of states and governments from more than 30 countries have also been given Chinese vaccines, he said.
They are safe and the benefit of getting vaccinated far outweighs the risks, Zheng said.
He said that, based on the more than 1.3 billion people who have been vaccinated to date in China, side effects are similar to those of other vaccines, and the elderly face a slightly lower risk of experiencing side effects than the young.