Home quarantine allowed for some in Chongqing
Share - WeChat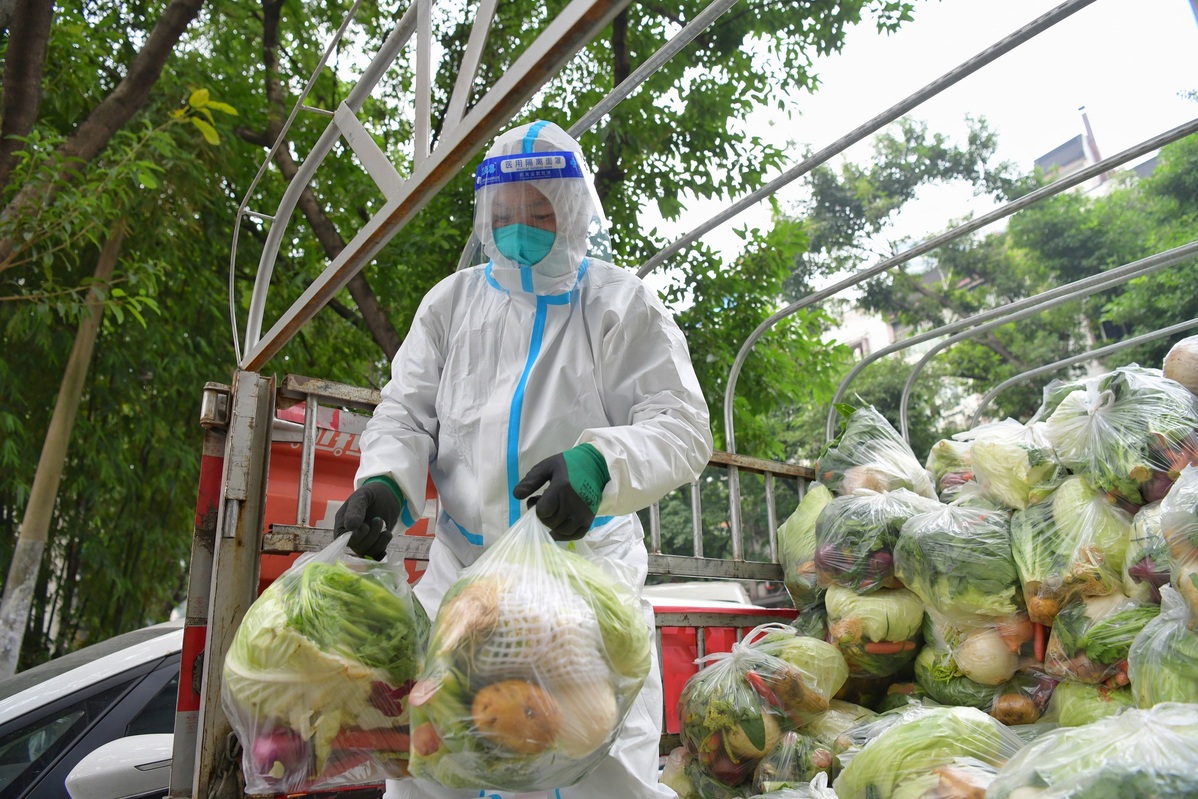 People who have had close contact with infected individuals can apply for home quarantine in Chongqing if they meet the necessary conditions, local officials said at a daily briefing on Wednesday evening.
China has released the ninth version of disease prevention and control protocols and published a package of 20 modified measures in accordance with the latest COVID-19 epidemic circumstances.
"Chongqing will strictly follow the upgraded measures and define the close contacts accurately and in a timely manner," Chongqing government spokesperson Yang Lin said. "The close contacts can quarantine at home if they meet the requirements."
Specific groups — for instance, people with serious underlying medical conditions, such as pulmonary disease, diabetes, hypertension, heart disease, pregnant women and breastfeeding women — can quarantine at home if they can have a single room with a toilet and will not have direct contact with family members, said Li Pan, deputy director of the Chongqing Health Commission.
"People who are quarantined at home need to promise the community that they will strictly follow the requirements, and medical workers will monitor the health condition of family members regularly," he said.
Chongqing will gradually ease epidemic control measures in some non-infected communities in its central urban area, as the city has curbed the fast rise of infections, Yang said.
Chongqing, a city of 32 million, has logged more than 90,000 infections since the most recent outbreak on Nov 1. Most cases were found within 11 districts in central urban areas.
On Wednesday, Chongqing reported 206 newly confirmed local cases and 6,433 new asymptomatic carriers, a slight decrease from the previous day, according to figures released by the municipal Health Commission on Thursday.