Two Shenzhou crews meet in Tiangong space station
Share - WeChat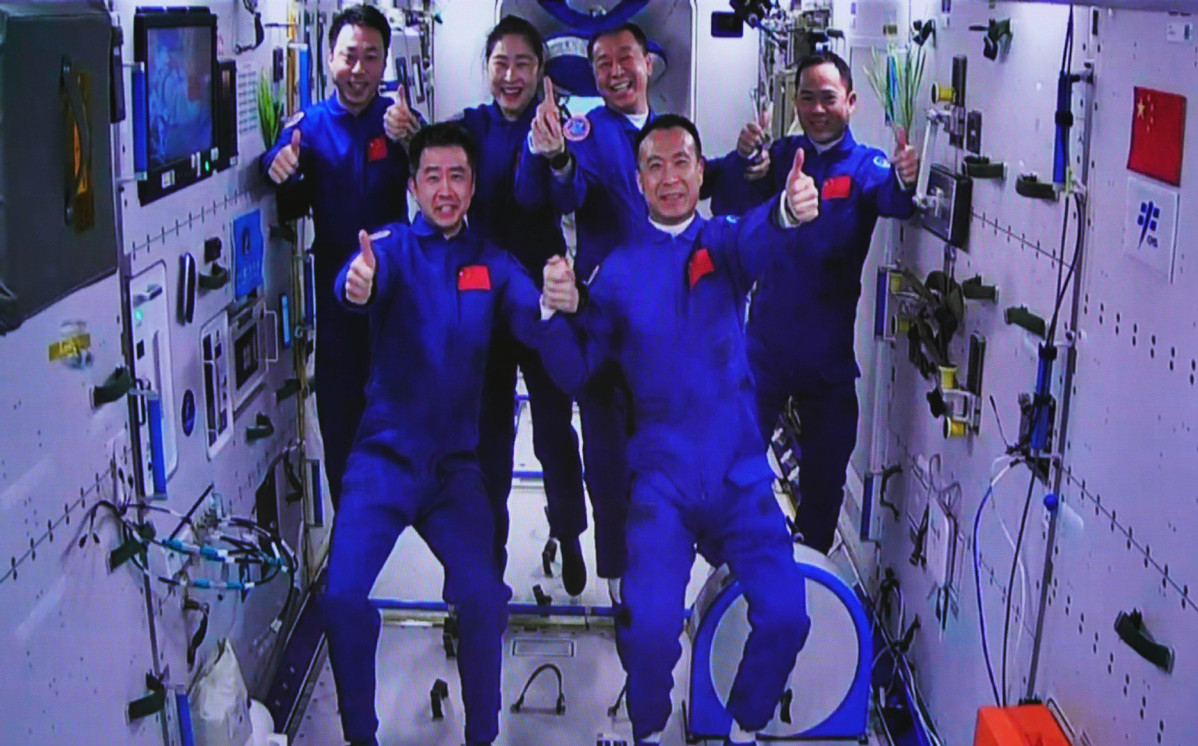 The six Chinese astronauts from the Shenzhou XIV and Shenzhou XV missions marked a historic moment on Wednesday as they met inside the country's Tiangong space station.
It was the first time that six Chinese were in a space station at the same time and the first in-orbit gathering of two Chinese crews.
After about two hours of preparatory work following the docking of the Shenzhou XV spacecraft with the Tiangong station in a low-Earth orbit about 400 kilometers above Earth, Major General Fei Junlong, the Shenzhou XV mission commander, opened a hatch on his spaceship and floated into the station's connection cabin at 7:34 am.
He was welcomed by Senior Colonel Chen Dong, leader of the Shenzhou XIV crew. "Welcome! Let's hug," Chen said and then embraced him.
Chen then told Fei, "There are two more waiting for you", referring to Senior Colonel Liu Yang and Senior Colonel Cai Xuzhe, who were inside the station's Wentian lab module.
Senior Colonel Deng Qingming and Senior Colonel Zhang Lu moved into the connection cabin one by one and were greeted by Chen.
The Shenzhou XV trio then entered the Wentian lab module and hugged Liu and Cai, who were waiting there.
According to the China Manned Space Agency, the two crews are scheduled to stay together for about five days, and then the Shenzhou XIV trio, who have been in orbit for nearly half a year, will return to a landing site in the Inner Mongolia autonomous region.
The Shenzhou XV astronauts are scheduled to stay in orbit for six months to carry out a number of assignments.