Task forces to rectify excessive COVID-19 restrictions
Share - WeChat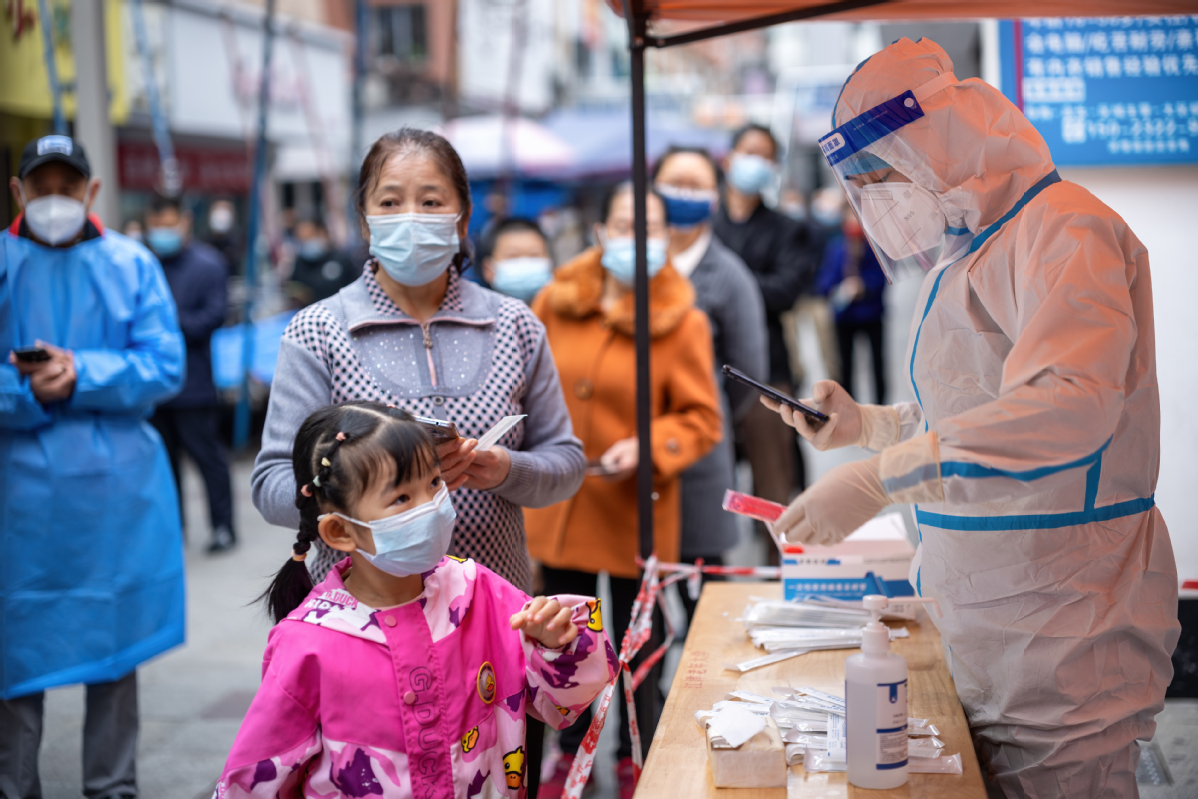 COVID-19 control measures should be lifted in a timely manner as soon as conditions allow to minimize the inconvenience caused by the restrictions on people's daily lives, said Mi Feng, spokesman of the National Health Commission on Tuesday.
Cheng Youquan, an official at the National Administration of Disease Prevention and Control, said currently some places are facing the most complicated and severe outbreaks they have seen in three years.
Certain areas have arbitrarily expanded the scope of areas and people placed under COVID-19 control, while others have implemented restrictions for excessively long periods and implemented prevention and control management tactics without approval, he said at a news conference.
Special task forces have been set up by local authorities to rectify such superfluous restrictions, and the State Council's Joint Prevention and Control Mechanism has responded to the problems reported by people and netizens and has shared the concerns with local governments, Cheng said.
The 20 recently adjusted measures to improve epidemic control are based on science and supported by evidence, and they should be strictly implemented together with the ninth COVID-19 control protocol, he said.
The State Council's Joint Prevention and Control Mechanism also issued guidelines on nucleic acid testing, identifying and management of risk areas, home quarantine and home health supervision, Cheng said.
As long as the measures and guidelines are implemented, the risk of COVID-19 infection can be effectively reduced, he added.
China will speed up COVID-19 vaccinations for elderly people, health officials said on Tuesday.