Shanghai university launches multilingual studies platform
Share - WeChat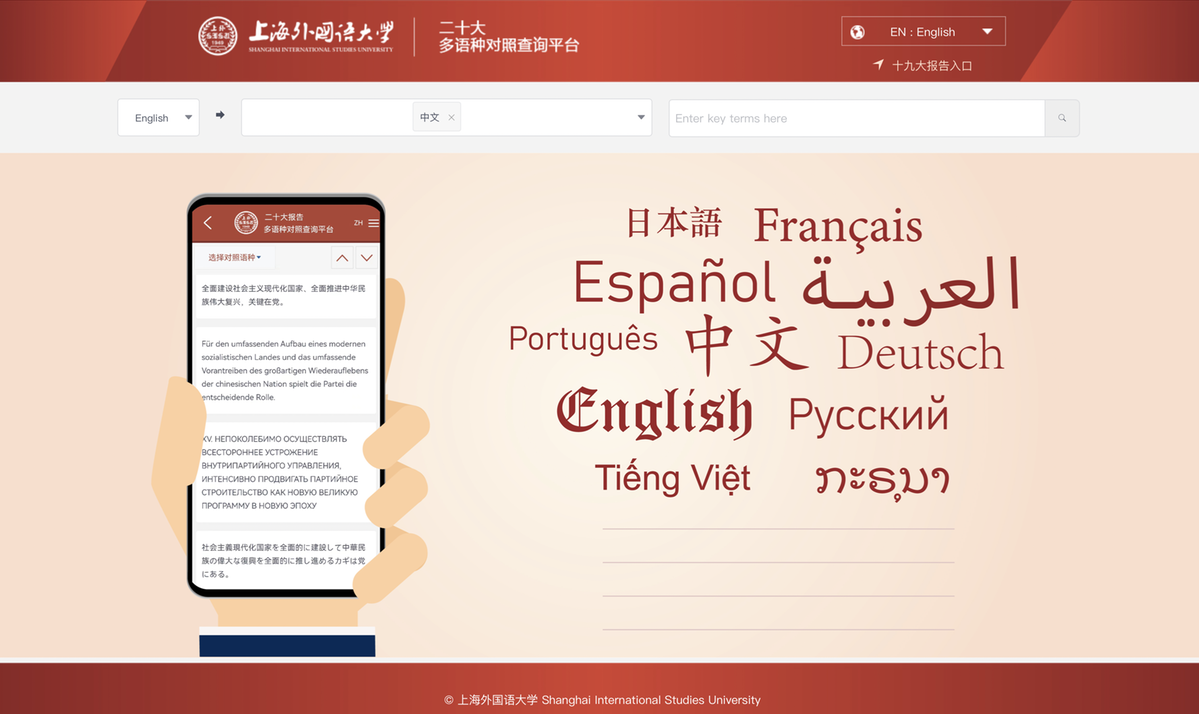 Shanghai International Studies University has launched a comparative studies platform involving 11 languages to help a broader audience comprehend the report presented by Xi Jinping, general secretary of the Communist Party of China Central Committee, at the 20th CPC National Congress.
The report text is available on the platform in 11 languages: Chinese, English, German, Russian, Japanese, French, Spanish, Arabic, Portuguese, Vietnamese and Laotian.
By typing words in any of these languages, researchers can find comparative versions of the relevant paragraphs in the other 10.
Researchers can also use the platform to quickly retrieve items by searching for keywords to review translations in other languages.
The platform also includes the full text of the report in 11 languages.
Users can access the platform through computers, mobile phones, pads and other devices.
Zheng Zheng contributed to this story.