Nation bags medals at skills contest
Share - WeChat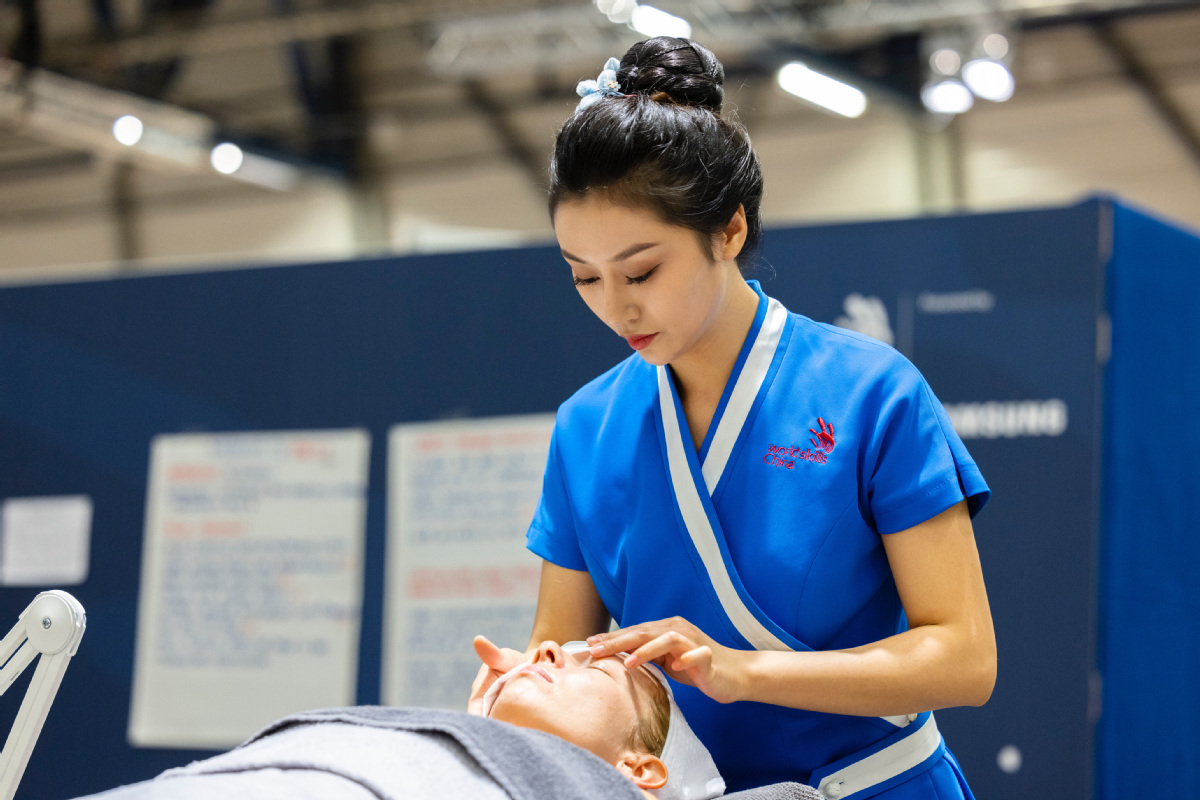 The Chinese delegation made a breakthrough at the WorldSkills Competition 2022 Special Edition that came to a close in Austria on Sunday, winning 21 golds and three silvers and topping the gold medal tally.
Eight Chinese competitors won six golds and a silver in seven events, including defending the WorldSkills crown for bricklaying.
Zhu Ke, from Shanghai Polytechnic University, Jiang Xinhua from Ningbo Technician College and Jiang Yuhe from Henan Chemical Technician College won the nation's first gold medals in freight forwarding, heavy vehicle technology and chemical laboratory technology, since China started entering delegations in World-Skills competitions in 2011.
In the heavy vehicle technology event, competitors are required to complete six tasks, including diagnosing and debugging vehicle issues and carrying out final checkups before vehicle delivery. The competitors must finish each of the six tasks in three hours.
The three-month WorldSkills special edition was a replacement for the canceled WorldSkills Shanghai 2022, and hosted 62 events in 15 countries and regions from September to November including Switzerland, Japan and Austria.
According to the Ministry of Human Resources and Social Security, 62 percent of the competitors in the Chinese delegation won gold medals and 97 percent won prizes in the competition, demonstrating the nation's growing dominance on the WorldSkills stage.
Wu Hongyu, a gold winner in metal turning, said that he's never regretted choosing vocational education, after putting in his impressive performance against world-class competition.
"I was fond of dismantling and assembling toys in my teenage years, and I was a bit poor academically then," Wu said. "I was confused about my future but my parents said that I could go to a vocational school. So far, I've reached all the targets that I set for myself, and so it keeps driving me forward."
Ye Junfeng, dean of Guangdong Machinery Technician College, said that the good results from the Chinese competitors show that the nation has an improved skills base and a thriving manufacturing industry.
He added the WorldSkills competition brings Chinese people confidence and showcases the impressive skills of the nation's workers on the world stage.
"We've changed the stereotypical view that China only produces low-quality products due to a lack of skilled workers. Through the competition, we can better learn about the connection between skills and our lives, and also how to gain a better life through better skills," he said.
China first sent a delegation to the WorldSkills competition in 2011, when the 41st WorldSkills was held in London, and won the nation's first gold medal in 2015 in Brazil. China won the right to host the 48th WorldSkills Competition in Shanghai in 2026 after canceling the competition this year due to COVID-19.