Beijing struggles to stop rising infections
By DU JUAN in Beijing, LI WENFANG in Guangzhou, DENG RUI in Chongqing,LI WENFANG,DENG RUI and ZHOU HUIYING | CHINA DAILY | Updated: 2022-11-28 07:33




Share - WeChat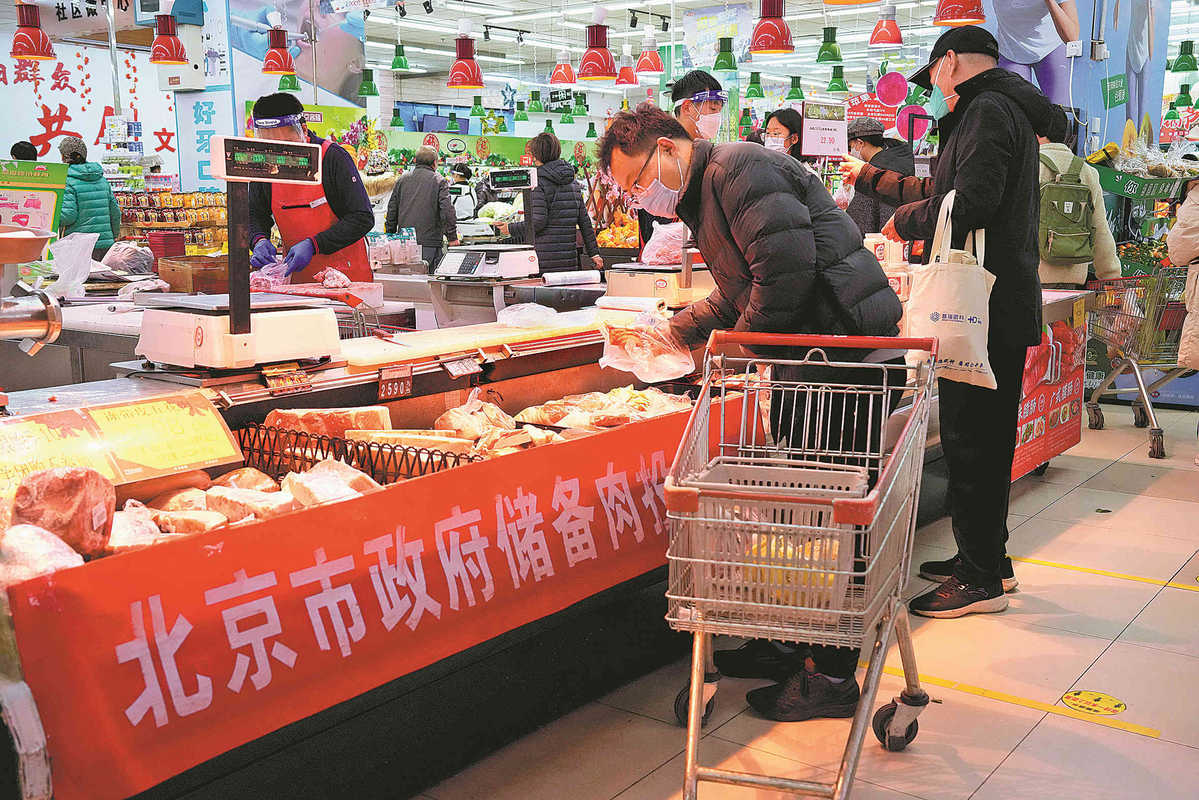 Record number of cases reported since beginning of the pandemic in 2020
Beijing is facing a severe situation as the number of new COVID-19 cases in the city continues to rise, hitting its highest level since the pandemic began in 2020, a senior official said on Sunday.
"We have seen an increase in infections reported at the community level with no decreasing trend," Xu Hejian, spokesman for the municipal government, said at a news conference on Sunday. "The epidemic is affecting more subdistricts and villages in Beijing."
The capital recorded 4,307 new local COVID-19 cases on Saturday, with 3,560 asymptomatic carriers, a record high. Of the total, 806 were detected at the community level.
Between midnight and 3 pm on Sunday, Beijing reported 1,781 locally transmitted COVID-19 infections, including 1,411 asymptomatic cases. Among them, 1,548 were found in those under quarantine and 233 were detected at the community level.
"We will dynamically optimize and adjust the epidemic control measures to cope with the situation," said Liu Xiaofeng, deputy director of the Beijing Center for Disease Prevention and Control. "Meanwhile, the government will continue to make prevention and control work more scientific, precise and effective to contain the spread of the epidemic as soon as possible, as well as minimize the impact on normal life."
Wang Daguang, head of the community prevention and control office under the city's epidemic control authority, said the scope of high-risk areas can be expanded moderately when transmission chains are unclear or there exists a widespread risk in communities.
"However, blocking or sealing off safety exits at residential units and communities, or blocking access to fire brigade vehicles is strictly forbidden," he added.
Wang said that when adopting temporary control management, authorities should issue an official announcement to the public and provide necessary services.
"The temporary control period should not exceed 24 hours in principle," he said.
Meanwhile, the epidemic situation in Chongqing is still complex with the number of infections remaining high.
On Saturday, the city reported 194 newly confirmed local cases and 8,667 new asymptomatic carriers, a new record since the start of the most recent outbreak on Nov 1, according to figures released by the municipal health commission.
The epidemic in Chongqing should be contained as soon as possible in a scientific, precise and timely manner, with cohesive prevention and control measures coordinating all forces and materials, said Chinese Vice-Premier Sun Chunlan during an inspection tour of the city between Friday and Saturday, Chongqing Daily reported.
The city reported a COVID-19-related death on Sunday. The 91-year-old man had multiple serious comorbidities before being admitted to hospital for treatment.
In Guangzhou, Guangdong province, the rapid growth of infections has been curbed in the key areas in Haizhu district.
However, there are still uncertainties and epidemic control remains challenging, according to a meeting of the provincial epidemic control headquarters on Saturday.
Huang Kunming, Party secretary of Guangdong, urged for the 20 COVID-19 control measures issued recently by the State Council's Joint Prevention and Control Mechanism to be implemented.
Guangdong reported 328 new local COVID-19 cases and 7,705 new local asymptomatic carriers on Saturday. Among them, 146 cases and 7,266 asymptomatic carriers were reported in Guangzhou.
In Zhengzhou, capital of Henan province, another city hit by an outbreak, "normal prevention measures for dynamic zero will start on Wednesday", according to Li Hongtao, deputy head of the community control department of the city's COVID-19 control and prevention authority.
Tan Yingzi contributed to this story.