COVID cases continue to rise across capital
By QIU QUANLIN in Guangzhou, TAN YINGZI in Chongqing,TAN YINGZI and ZHANG YU | CHINA DAILY | Updated: 2022-11-25 08:41




Share - WeChat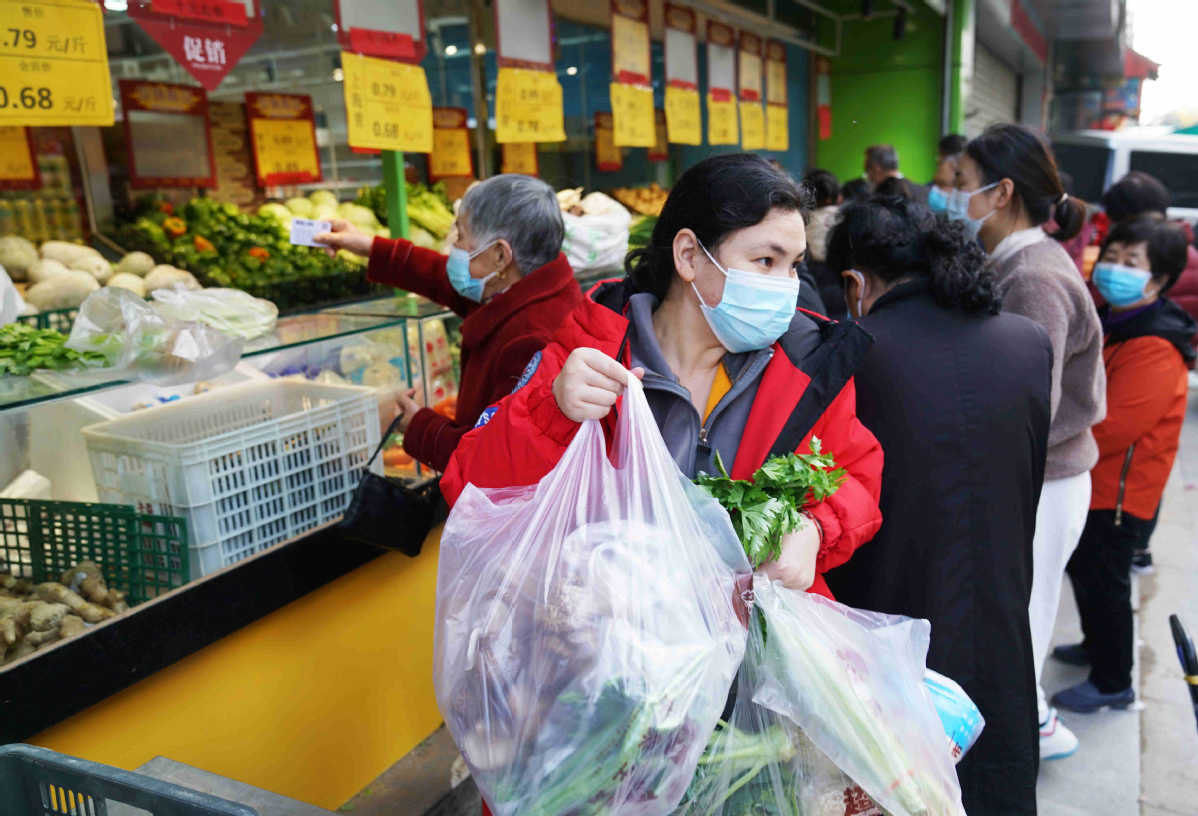 Guangzhou arranging trips home for people stranded in high-risk areas
Beijing will further reduce people's mobility in virus-prevalent areas as the city is still at a critical stage in coping with the ongoing COVID-19 outbreak, senior officials said at a news conference on Thursday.
The number of new infections in the city has continued to rise with high speed and wide range, Liu Xiaofeng, deputy director of the Beijing Center for Disease Control and Prevention, said at the conference.
Between midnight and 3 pm on Thursday, Beijing reported 863 local infections, with 159 detected at the community level.
Those in virus-prevalent locations should further lower mobility by reducing cross-district travel and working and schooling online, he said.
According to Liu, the travel histories of infected people in recent days have involved crowded places like colleges, construction sites and markets. "Such places should enhance management for people's entrance and exit, with testing temperatures and checking nucleic acid results a must," Liu said.
Meanwhile, authorities will quickly reopen supermarkets that had been visited by infected people after disinfection, and these places should mostly reopen after shutting for just one day, the conference was told.
The Chinese mainland on Wednesday reported 3,927 locally transmitted confirmed COVID-19 cases and 27,517 local asymptomatic carriers, the National Health Commission said on Thursday.
In Guangzhou, Guangdong province, the government is organizing return trips for people who are stranded in high-risk areas and are willing to leave for home, according to a local health official.
"We will formulate an optimized plan for transferring people by fully understanding their needs, based on building epidemic-free communities," said Zhang Yi, deputy director and spokeswoman of the Guangzhou Health Commission.
People who live in buildings that have had no cases in more than three days can register their will to leave through door-to-door visits by community workers, said Fu Xiaochu, deputy head of the hard-hit Haizhu district. Those registered may go into a three-day centralized medical observation, and can then leave for home if everything is clear.
He added that some 913 people living in the district's high-risk areas had been transferred to their home destinations in this manner, and another 1,414 people were in the process of medical observation before departure.
Guangzhou reported 428 new locally transmitted confirmed cases and 7,192 asymptomatic carriers on Wednesday, of which 50 were found at the community level.
In Chongqing, the local government reiterated to the public the importance of reducing movement, municipal officials said at a news conference on Thursday evening.
On Wednesday, the city reported 7,548 new confirmed local infections, Vice-Mayor Dan Yanzheng said at the conference. In urban districts, infections via community transmission totaled 7.2 percent of the cases.
"Infections via community transmission continues to fall, which means our strategy has achieved some progress," Dan said.
"Our analysis shows that the number of new infections has reached a peak in recent days and the momentum of virus spread has been curbed," said Qiu Jingfu, director of the School of Public Health and Management at Chongqing Medical University.
"Everyone needs to work together to achieve the final victory and it is very, very important to limit movement."
Du Juan contributed to this story.